How to Make a Career Change to Speech Pathology
If you're considering a career transition to speech pathology, get excited about challenging and creative work helping people in a job with high demand and good pay. Speech pathologists work in a number of settings with clients of all ages who have speech and communication disorders. It's a flexible, fulfilling career for many people.
Is Speech Pathology a Good Second Career?
There are several reasons why speech pathology can be an excellent choice for a second career. The SLP industry is growing much faster than most, according to the Bureau of Labor Statistics; it predicts a 25% increase in employment of speech-language pathologists (SLPs) from 2019-2029.
The BLS also reports SLPs earn a median annual wage of $79,120 in 2019. SLP salaries vary depending on the state and setting in which you work. In elementary and secondary schools, the 2019 annual mean wage for SLPs was $74,010, increasing to more than $95,000 in skilled nursing care facilities, according to the BLS.
5 Reasons to Consider Switching Careers to Speech Language Pathology
1. You can choose your specialty
Speech pathologists work with people who have all kinds of communication disorders. Some of the issues SLPs help individuals with include:
Motor speech skills
Auditory (hearing) problems
Feeding issues
Difficulty expressing emotions
Problems swallowing
Fluency (stuttering)
Cognitive issues
Job responsibilities of SLPs may include evaluation, creation of treatment plans, counseling and training, data collection, supervision of others, research, and providing alternative communication systems for people who are nonverbal.
2. You can work with different kinds of people
Speech pathologists work with individuals of all ages, according to the American Speech-Language-Hearing Association (ASHA). When you make a career transition to speech pathology, you can also work in a variety of settings. In its 2019 SLP Health Care Survey (PDF, 1.4 MB), ASHA surveyed SLPs who worked in hospital, home health, outpatient, pediatric hospital, rehab hospital and skilled nursing settings. In pediatrics, speech-language pathologists work with children who have problems with articulating vowel or consonant sounds or combinations, stuttering, voice, motor skills, receptive/expressive language, swallowing or cleft palate. The same areas apply to working with adults, plus rehabilitation after traumatic brain injuries or strokes. Your clients may be in schools or hospitals, at home, online or in long-term nursing care.
3. You can play to your strengths
If you love working with children and find it easy to communicate with the adults in their lives—parents, teachers, administrators and medical caregivers—then pediatrics may be your perfect fit. If patience or determination are your strengths, you might choose to work with stroke victims or those with traumatic brain injuries. If you have excellent writing or speaking skills, those will be prized in research and documentation of your patients' progress. If you're entrepreneurial, becoming a private practice speech therapist may be the niche for your second career.
4. There's a good job outlook
Part of the reason for the projected increase in speech-language pathology jobs—nearly 40,500 new jobs are expected from 2019 to 2029, according to the BLS—is the aging of the baby boomer generation, which will need later-in-life care. In addition, according to the "SLP Health Care Survey Report: Workforce Trends 2005–2019" from ASHA, 33% of SLPs noted that job openings were greater than job seekers in their job facility. SLPs from Pacific states, such as Alaska, California, Hawaii, Oregon and Washington, were most likely to report this.
5. You'll change people's lives
In addition to facial gestures, speech is a huge tool we use to express ourselves. Not being able to speak correctly—or at all—affects everything about a person's life. Speech therapists can make an incredible difference in the life of a child who feels self-conscious about their stuttering, a teen who has to relearn speech after a head injury or an adult who must recapture the speech motor skills after a surgery or stroke. If this interests you, it might be time to switch careers and enter the speech pathology field.
How to Make a Mid-Career Transition to Speech Pathology
Making a career change may be a stressful journey and everyone's path may not be the same, but we have gathered some helpful tips on how to make this process a bit easier.
1. Get acquainted with your state's requirements
Each state licenses its speech-language pathologists. ASHA has a state-by-state summary of what you need to know about licensing, including requirements for SLPs and audiologists, teacher requirements, oversight organizations, and state contacts.
2. Assess your education
To become a speech pathologist, you'll have to complete at least a master's degree program, gain part- or full-time supervised clinical experience, and pass a national examination. Before you can enroll in a speech pathology master's program, you'll need to complete a bachelor's degree and any necessary prerequisite courses. Additionally, ASHA offers a Certificate of Clinical Competence in Speech-Language Pathology (CCC-SLP) that is nationally recognized. To gain CCC-SLP certification, candidates must have a master's or doctoral degree, meet minimums of graduate semester credit hours and clinical experience, pass a national exam, and complete a successful clinical fellowship. Assess your current education and identify any gaps that may need to be filled to make this mid-career change and the state in which you intend to practice
3. Find the right degree program for you
There are more than 270 accredited speech pathology master's programs in the United States, both online and on campus. Our "Choosing the Right Speech Pathology Program" page tells you about schools' part-time or online options, bilingual or multicultural programs, minimum GPA and Graduate Record Examination (GRE) requirements, and the number of applications they receive each year.
4. Complete a supervised clinical fellowship
Each state differs, but many require speech pathologists to have supervised clinical experience. Research your state's requirements to confirm. An ASHA-approved fellowship typically requires at least 1,260 hours of professional experience (that averages out to 36 weeks of 35 hours per week) involving direct client contact. You'll have a mentor who evaluates you in multiple ways throughout your fellowship.
5. Pass national exams to get licensed
To successfully make a career transition to speech pathology, you must pass national exams to get licensed. You can take these exams during your clinical fellowship year or first year of postgraduate experience. One exam required for licensure by many states is ASHA's Praxis Exam. ASHA accepts a passing score at or above 162; that's also the minimum passing score most states require for licensure.
6. Follow up with continual education
Once you're licensed, you'll have to satisfy your state's continual education requirements. Each state has different requirements, but renewal periods are typically every two or three years.
Skills That Transfer to Speech Therapy
Speech therapy isn't something you can get experience in before you're qualified, so it may be hard to know how you'll feel about the work until you've completed your education and start your clinical fellowship. However, there are many skills that will aid you in a career transition to speech pathology. Understanding how these skills apply may shed light on how you'll enjoy working in the field.
According to the BLS, here are some important qualities of speech therapists:
Analytical skills: Having strong analytical skills, such as the ability to research and synthesize findings to develop a treatment plan, will help as you make a career transition to speech pathology.
Communication: Strong communication skills will help you navigate conversations with clients, medical personnel, parents and/or teachers.
Compassion: Having compassion and empathy for those with speech disabilities means you understand that communication can bridge the gap many people feel in their daily lives. When you switch careers, your understanding will turn to fulfillment as you help them find their way.
Critical-thinking: No one therapy works for every individual or every condition. At times, you'll need to act as a counselor, teacher, cheerleader or adviser to find the right solution for someone's unique needs.
Attention to detail: Many clients have more than one speech disorder or work with other professionals on their physical, neurological or emotional challenges. You'll need to communicate with these professionals while keeping your clients' progress documentation, reports and treatment options organized.
Listening: Speech pathologists must listen to their patients to decide how to treat their symptoms.
Dedication: Though not listed by the BLS, dedication to your clients' needs and career responsibilities will help you succeed. The speech pathology field has many career possibilities. Finding where your passion lies will help you succeed.
Career Development Resources for Mid-Career Speech Pathologists
If you're thinking of making a mid-career change to speech pathology, there are associations, websites and blogs that offer information and insight.
Associations
American Speech-Language-Hearing Association: ASHA is the national credentialing and professional organization for speech pathologists. The website includes news, conferences, events and continuing education opportunities.
American Academy of Private Practice in Speech Pathology and Audiology: A professional organization dedicated to helping speech pathologists in private practice.
International Society for Augmentative and Alternative Communication: A society for those working with individuals who are unable to communicate using natural speech. Its website includes news, webinars, conference information and links to published material.
National Black Association for Speech-Language and Hearing: An organization that supports and promotes Black speech pathologists, while focusing research efforts around Black people with speech disorders.
Blogs and other websites
National Institute on Deafness and Other Communication Disorders: Part of the National Institutes of Health, this website includes news, infographics, and research related to voice, speech and language disorders, and clinical study information.
Speech and Language for Kids: A website filled with free games, worksheets, flash cards, tips and home practice programs created by speech therapist Carrie Clark. It also includes eBooks and continuing education webinars for credit.
Speech2Teach: This website features printable materials such as teaching exercises, bulletin-board displays, speech and articulation cards, and communication tools for parents. Most items cost $2 to $4.
Speed Techies: Created by speech therapist Sean J. Sweeney, this site focuses on "simple and interactive technologies you can use in language lessons and interventions." It includes interactive websites, useful apps (available in a non-editable Google Doc), videos and professional development resources.
Teach.com's 2020 Speech Pathologist Resource Guide: An extensive collection of professional development resources, speech therapy blogs, useful books, websites and apps for speech pathologists and students.
Information last updated June 2021
Sponsored Online Speech Pathology Programs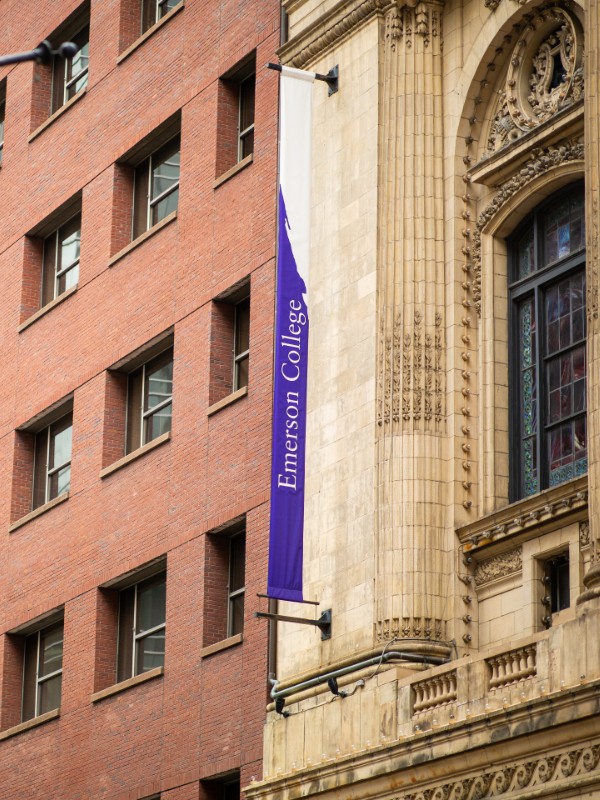 Online MS: Pursue SLP Certification. Study FT/PT
Speech@Emerson enables you to earn an MS online and pursue SLP certification in as few as 20 mos. Learn the same curriculum as the on-campus program. Study FT or PT.
Prepares you to pursue certification as an SLP generalist
In-person clinical placements at faculty-approved partner sites
As few as 20 months to complete
info SPONSORED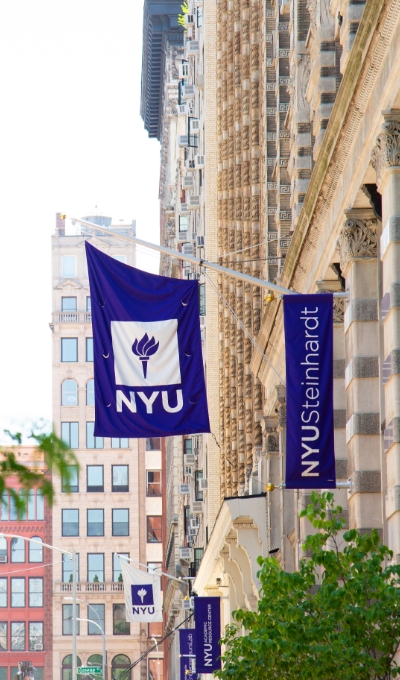 Want to Become an SLP? Earn an MS Online at NYU
NYU Steinhardt's online master of science program in Communicative Sciences and Disorders prepares aspiring speech-language pathologists with a comprehensive professional education.
Prepares students to pursue SLP licensure
Accredited by ASHA's Council on Academic Accreditation
As few as six terms to complete
Full-time and part-time plans of study
info SPONSORED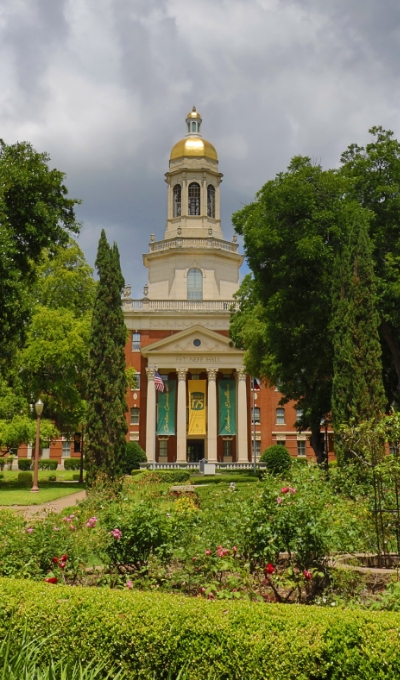 Earn Your CSD Master's Online From Baylor
Baylor's CSD master's program online can be completed full time in 20 months or part time in 25 months. Bachelor's required. No GRE required.
Part-time and full-time options: 20 and 25 months
Industry-leading curriculum in a faith-based environment
Bachelor's Degree Required
info SPONSORED