The SLP Guide to Evidence-Based Practice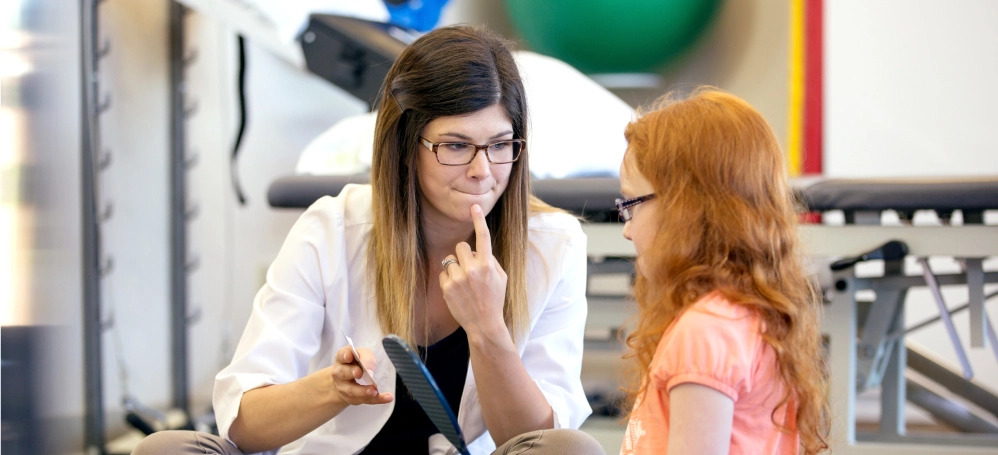 Evidence-based practice speech pathology uses scientific research, trials, conclusions and recommendations to inform patient treatment. SLP evidence-based practice is important because it ensures clients are receiving informed treatment that is more likely to be effective because it has been tested and examined using scientific methods. This guide to SLP evidence-based practice explains the parameters of evidence-based practice, why it's important and how SLPs can use it to provide more effective treatment.
Sponsored Online Speech Pathology Programs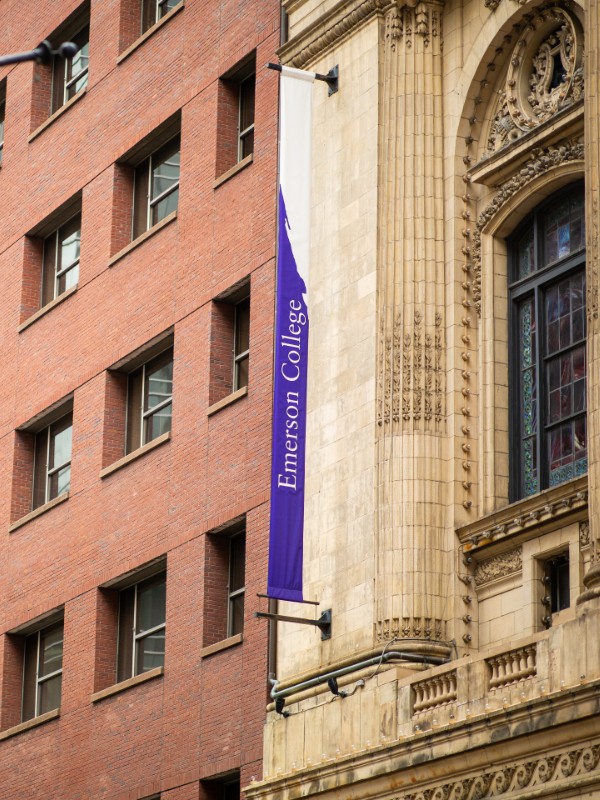 Online MS: Pursue SLP Certification. Study FT/PT
Speech@Emerson enables you to earn an MS online and pursue SLP certification in as few as 20 mos. Learn the same curriculum as the on-campus program. Study FT or PT.
Prepares you to pursue certification as an SLP generalist
In-person clinical placements at faculty-approved partner sites
As few as 20 months to complete
info SPONSORED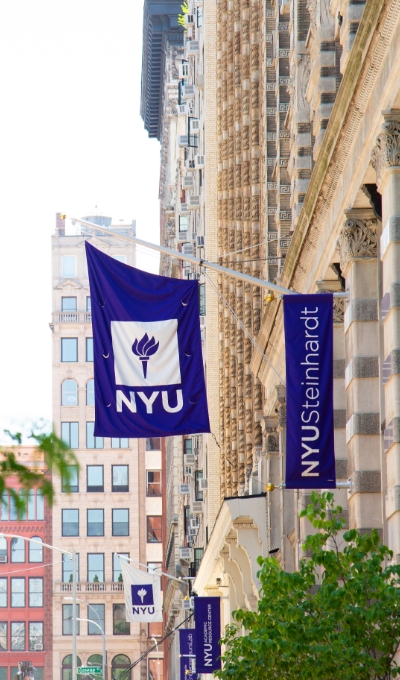 Want to Become an SLP? Earn an MS Online at NYU
NYU Steinhardt's online master of science program in Communicative Sciences and Disorders prepares aspiring speech-language pathologists with a comprehensive professional education.
Prepares students to pursue SLP licensure
Accredited by ASHA's Council on Academic Accreditation
As few as six terms to complete
Full-time and part-time plans of study
info SPONSORED
What is Evidence-Based Practice (EBP)?
What does evidence-based mean? The American Speech-Language-Hearing Association (ASHA) states evidence-based practice is "the integration of research evidence with practitioner expertise and client preferences and values into the process of making clinical decisions." These are skills that students may begin learning as speech pathology master's students in speech pathology school, if not before. Highlighted in the evidence-based case practice definition are three important considerations clinicians should make when selecting treatments for patients.
As a clinician, you have a responsibility to use treatments backed by research.
It's necessary to use your own clinical expertise to judge the validity of evidence.
You're responsible for factoring your client into the decision. Are the cost-benefit trade-offs reasonable for this client? What do you know about the client that may make them receptive or not receptive to a treatment? Can their families properly support them throughout a specific treatment?
After becoming a speech pathologist, SLPs have a responsibility to provide sound treatment to clients. EBP helps ensure they do this.
What is Evidence-Based Research?
Evidence-based research is using prior studies and research to inform subsequent research studies. By examining existing evidence about the subject a researcher wants to study, the researcher can save time and resources and ensure the new research is informed and conducted ethically. As new research is conducted, it should be interpreted using prior research results to optimize conclusions.
Evidence-based research informs EBP by giving speech pathologists relevant information that applies to their clients and practice. As speech pathology researchers accumulate more information to inform practice, these conclusions can make speech pathology EBP in a variety of speech pathology specialty careers more effective.
SLP Evidence-Based Practice Examples
EBP in speech pathology should be used from evaluation to the creation of individualized treatment plans. Evidence-based care means the client is getting the best level of treatment based on scientific research.
Here's an example of speech therapy evidence-based practice. A speech therapist works in a hospital and encounters a client who has had a stroke and is experiencing speech problems. Using SLP evidence-based practice in health care, the speech therapist would use the details of the stroke to research how that incident contributed to speech issues and what treatments are warranted. Looking at examples of evidence-based practice with stroke victims, the SLP would devise a treatment plan that is more likely to be effective.
Another example of SLP evidence-based practice is a speech therapist who is working with a child in a school who has autism, which has affected their language development. The speech therapist would research studies of children with autism with language disorders to create a treatment plan and identify language activities that would work best for that child.
Why is Evidence-Based Practice Important in Speech Pathology?
SLP evidence-based practice is still relatively new to speech therapy, as well as to other therapies such as physical and occupational.1 Nevertheless, those who hold a Certificate of Clinical Competence (CCC) are required by the ASHA code of ethics to engage in EBP. The code states that services should only be performed if it's reasonable to expect a benefit. The code also states that clinicians must strive to perform their best, which cannot be done without effectively evaluating treatment plans.
Even if you're not a CCC-SLP, evidence-based practice in speech pathology is still important for you and your patients. Those who turn to evidence-based practices find that not only are their methods effective but they can confidently back them up to clients and their families. It's especially necessary to have facts to rely on when a treatment is little known or controversial. When you use evidence-based practice to take care of your patients, you're also taking care of yourself because you can always defend your choice of treatments.
Common Barriers to Accessing Evidence-Based Research
If you're not using EBP in speech language pathology practice, you're not alone. Only 20% of speech pathologists currently factor journal research into their clinical decision-making, ASHA reports.1
There are several reasons why many speech pathologists aren't relying on the research. They may worry that staying on top of current research requires time and effort they can't fit into their already busy days. They may assume the only way to access research is by purchasing expensive peer-reviewed journal articles. Honing your ability to scrutinize research takes time and can be daunting at first.
| Barriers | % of SLPs |
| --- | --- |
| Time | 79% |
| Money | 59% |
| Evidence Availability | 53% |
| Lack of Supervisor Support | 47% |
| Difficulty Interpreting Literature | 40% |
Data from the American Speech-Language-Hearing Association1
Fortunately, many of these perceived barriers have disappeared with the recent availability of online resources to make access to research affordable and efficient. The largest real barrier is knowing how to engage in the EBP process. The best way to overcome this is practice. To help you learn how to access information in an efficient and wallet-friendly manner, we've compiled this guide of steps you can take and resources to find the research you need.
What if Good Evidence Is Not Available?
Where there's not enough evidence on the efficacy of a treatment to interpret (or evidence is low quality), speech therapists can rely on practice-based evidence (PBE) (PDF, 681 KB) instead. It would be a disservice to patients not to treat them because you couldn't find strong, non contradictory evidence that applied to them and their treatment needs. PBE involves clinicians collecting their own data to evaluate treatment efficacy. While clinicians should consult available evidence first, PBE is there for you when that's not possible.
It's important to be systematic in the development, implementation and evaluation of any non-evidence-based treatments you turn to. Here are some suggested steps to take:
Start by referring to the same clinical question you asked as you tried to look for evidence.
Create a treatment plan to generate your own data.
Formulate hypotheses and run an experiment.
Analyze outcomes and keep track of them. Use your data to guide future treatment.
How to Use Evidence Based Practice as a Speech Language Pathologist
Speech therapy evidence-based practice is a multistep process that's continuously repeated as speech pathologists learn more and new research becomes available. The availability of evidence-based information (PDF, 176 KB) doubles every decade, so there's always new research to stay on top of for SLP evidence-based practice. A common EBP process is as follows:
1. Define what you want to know
Define what you're trying to find out in the form of a research question. A good question has all aspects of the acronym PICO: population, intervention, comparison, outcome.
What type of disorder are you looking at among what age group?
What treatment for this disorder are you evaluating?
Are you interested in a before and after comparison or a comparison to other treatments?
What's the goal of implementing this treatment in terms of specific improvements?
Once you've defined what you want to know, you'll have a clearer understanding of the type of evidence you'll need to locate. This will help you narrow the types of studies and sources you search for.
2. Locate and evaluate evidence
Remember PICO as you look for evidence that most closely applies to the questions you're asking. Not all evidence is created equal. While you'll always have to take a critical look at any kind of evidence, a first step in your quest for strong evidence should be knowing what type of research is strongest.
Several study consensus
Use research that considers data from several studies whenever possible. Gathering a wide-reaching consensus irons out contradictions between individual studies and improves critical validation. Here are a couple of research types that take several pieces of research into account:
Systematic Review: A rigorous summary of existing evidence. Systematic reviews are helpful to consult when you want to compare more than one type of treatment or intervention.
Meta-Analysis: A statistical analysis of the results of several studies that examines weighted significance of the treatment. A meta-analysis can uncover reasons why there's either a common effect or why there's a variation among the effects of multiple studies.
Accessing a variety of information using these types of studies gives you more evidence to use to inform the decisions you make for your clients.
Single study
When systematic reviews or meta-analyses aren't available, rely on any individual studies you can find. Individual studies may contradict each other, so you'll need to use your critical evaluation skills to determine which studies appear strongest. From strongest to weakest, here are the types of studies to look for:
Randomized Controlled: Randomization helps eliminate bias, which means higher-quality data and the identification of causal relationships.
Non-Randomized Controlled: While non-randomized controlled studies have clear objectives and results, there may be bias in these studies because the researcher is manipulating the placement and selection of the subjects.
Quasi-Experimental: With quasi-experimental research, the independent variable is manipulated, but participants aren't randomly assigned to conditions or condition order. This means there may be confounding variables affecting the outcome of the research.
Non-Experimental Studies Observing Cases or Correlation: With non-experimental studies observing cases or correlation, there are clear results but no way to determine the cause of those results.
Single studies can give you insights, but they are limited in scope. Single study results should be compared with other studies or investigated further to be more meaningful.
Consensus
It's typically advised that you rely on data rather than expert consensus. However, when evidence is hard to find or contradictory, expert consensus may be all you have. Though part of EBP is continuously integrating research with the results you see in your own clients, data gathering is especially important when you're relying on expert consensus rather than studies.
3. Evaluate evidence for credibility and real-life practicality
As an investigator, it's always important to make sure the source you're consulting is both credible and practical for what you're trying to determine. Studies that are published in journals may not be relevant to the question you're trying to answer. The research may be incomplete, irrelevant or not as useful as a comparable study. Choosing the wrong research to use wastes time and may result in poor patient results. Examine the following factors:
Credibility: Depending on the question you've posed, existing evidence may be strong or weak. Always use your judgment when evaluating studies. Look for the possibility that other factors had an impact on the study's results. Make sure the evidence relates to the clients you're looking to treat (PICO). Are possible limitations disclosed? Are there potential conflicts of interest? Are the results important? Does the author's rationale make sense?
Real Life Practicality: Implementing treatment needs to be reasonable. It should be easy enough to replicate in your own practice and affordable. Is this treatment in any way unreasonable for the patient or family?
These steps save you time because you'll align the right study with the right client needs from the beginning. You won't waste time delving into an in-depth study that isn't credible or practical, which decreases the likelihood you'll have to redo your work.
4. Design and implement treatment protocols
Put the evidence to the test. Design a protocol using the evidence you found in combination with your clinical expertise and the patient's needs and values.
Use your protocol on the client. Record data about your client before and after treatment.
You can then incorporate your own data into your clinical expertise and will have a starting point for future research.
5. Evaluate effectiveness
Use your data to determine the effectiveness of the treatment. Did you achieve the outcomes defined in your research question? Based on your findings, you'll choose to adopt, modify or reject the treatment method.
6. Remember the evidence-based practice process is continuous
EBP is a continuous process. The more research you consult and learn about in continued education, the more insights you'll have to inform your EBP.
Evidence-Based Practice Resources for Speech Pathologists
These ASHA evidence-based practice resources and resources from other credible sources for speech pathology evidence-based practice make finding evidence easy and affordable for speech therapists. You can consult these when you have questions and make it a goal to read new research studies regularly so you're up-to-date on the latest in your field.
Evidence summaries
ASHA Practice Portal: ASHA has compiled a database on dozens of speech, language and hearing disorders, with evidence-based assessment and treatment recommendations. These resources take dozens of clinical research papers and synthesize them into one easy-to-digest guide for the condition you're assessing and treating.
ASHA Evidence Maps: This resource allows you to sift through speech pathology research summaries to find exactly what you need. You can sort by whether you're looking for assessment or treatment information, bilingual needs, specific populations and recency. Research is clearly flagged by type—a guideline, systematic review, etc. Quality, description and conclusions from the research are all concise.
ASHA Systematic Reviews: The systematic review is the king of all research, as it takes a look at several studies on a topic. ASHA has a simple list of linked reviews for you to peruse, organized by topic.
Pearson EBP Briefs: This site has a wide range of reviews, from literature reviews to systematic, on a variety of speech topics.
The Informed SLP: The website combs through new research so you don't have to. It's an efficient way to get up-to-date information on the latest pediatric speech language pathology research. There's a $7 monthly membership fee to access the evidence you can use section, but it's well worth it considering the time you save and the importance of staying current on your research. The blog and Q&A are free.
Cochrane Database of Systematic Reviews: This database of medical systematic reviews includes many reviews specific to speech language pathology.
Using Continuing Education and Conferences for Evidence-Based Practice
Continuing education is a great opportunity for speech pathologists to get new evidence-based information. Remember that using CE as an opportunity to learn new research isn't a given. Presenters are encouraged but aren't required to cover evidence-based practice. Before signing up for your CE, make sure the topic is integrating research. You can use the following tools:
Medbridge offers hundreds of excellent evidenced-based online speech CEUs. You can filter by population, setting, topic and more.
Conferences also give you the opportunity to sit in CEU sessions where the latest research is discussed.
Apply the same EPB methodology as listed above when learning new research in CEUs. Make sure it's relevant to your practice and comes from a credible source before integrating it into your client work.
Evidence-Based Speech Pathology Apps
Apps help speech therapists provide treatment to clients, in easy-to-access smartphone or tablet form. The following apps use evidence-based research to create speech pathology treatments for a variety of patients:
Tactus Therapy: A whole range of apps (200+) for adult speech therapy, including apraxia, dysphagia, comprehension and more.
Smarty Ears Apps: A variety of pediatric speech, language and communication apps.
Constant Therapy: An evidence-based speech pathology app for aphasia/brain injury recovery.
Not sure whether an app is research-based? Scroll through it or look at the app's about section to see if it cites research. Some apps may not cite research, but your knowledge of EBP may help you determine that the app falls in line with proven rationale.
Still Have Questions About Evidence-Based Practice in Speech Pathology?
Evaluating research for speech therapy evidence-based practice is a skill you hone over time. The process requires different decision-making skills along the way. ASHA also has tutorials for learning more about mastering each step of the EBP process.
1Mullen, Robert. "Evidence-Based Practice: Opportunities and Challenges for Continuing Education Providers," American Speech-Language-Hearing Association. Accessed September 2020. arrow_upwardReturn to footnote reference
Sponsored Online Speech Pathology Programs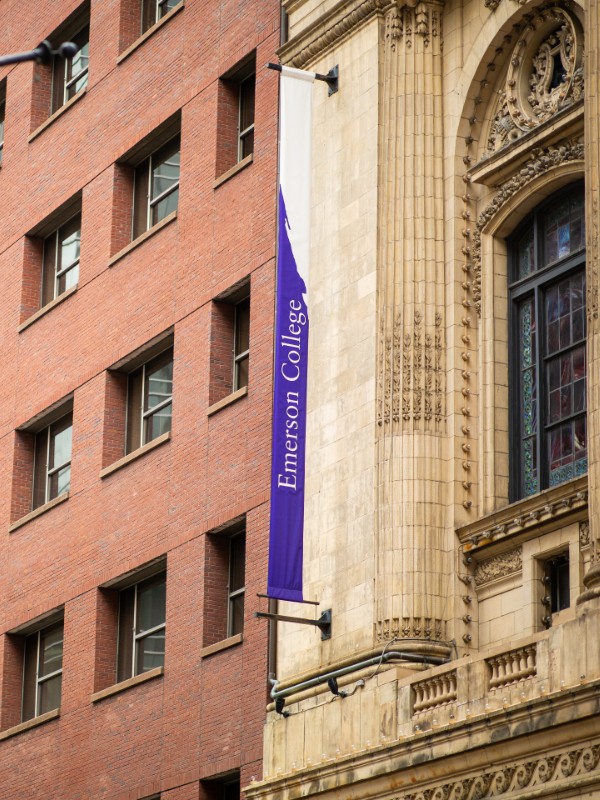 Online MS: Pursue SLP Certification. Study FT/PT
Speech@Emerson enables you to earn an MS online and pursue SLP certification in as few as 20 mos. Learn the same curriculum as the on-campus program. Study FT or PT.
Prepares you to pursue certification as an SLP generalist
In-person clinical placements at faculty-approved partner sites
As few as 20 months to complete
info SPONSORED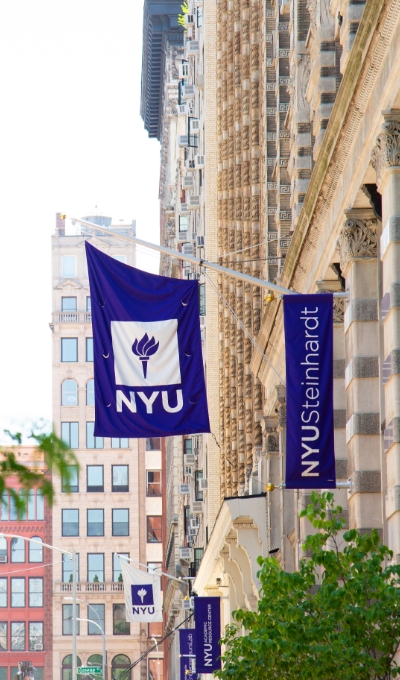 Want to Become an SLP? Earn an MS Online at NYU
NYU Steinhardt's online master of science program in Communicative Sciences and Disorders prepares aspiring speech-language pathologists with a comprehensive professional education.
Prepares students to pursue SLP licensure
Accredited by ASHA's Council on Academic Accreditation
As few as six terms to complete
Full-time and part-time plans of study
info SPONSORED
Information last updated August 2020