Speech Pathology Doctoral Programs
A speech language pathology doctorate, or SLPD, is a post-master's degree that helps equip students for advanced clinical practice roles in their field. An SLPD differs from the entry-level, two-year master's in speech pathology degree and the research-focused Ph.D. program.
As an emerging program, SLPD degrees are currently offered in fewer than a dozen colleges and universities around the U.S. The clinical doctorate was created to meet the needs of students who wanted more in-depth knowledge and skills to practice speech language pathology.
What Is a Clinical Doctor of Speech Language Pathology?
Clinical Doctor of Speech Pathology is a relatively new degree program. It was conceived to offer you the deeper knowledge required to work as a senior clinician than you can gain from a master's degree, which typically is the minimum qualification needed to work as a speech pathologist.
SLPD is a doctoral degree, just like a Doctor of Philosophy, which typically is the highest degree conferred in any subject. An SLPD can take approximately half the time to finish as the four to five years of study that a Ph.D. program requires.
A clinical doctorate also emphasizes applying the latest advances in treating patients with speech language disorders into practice. A Ph.D., by comparison, trains students to work primarily at universities and other research institutions.
Can You Earn a Doctorate in Speech Pathology Online?
Yes, an online doctorate in speech pathology may be suitable for people who do not want to sacrifice their work or family obligations while earning their degree in order to become a speech pathologist.
Some programs are 100% online. Others are a hybrid of on-campus and online classes. Some schools give you the option to pick between a fully online model or one that is largely online with limited time on campus. The visits may range from three days to weeklong residency seminars on campus.
Many SLPD programs are geared to accommodate working professionals.
Doctoral Degree in Speech Pathology Admission Requirements
The basic admission requirements for clinical doctorates in speech pathology are fairly uniform, although each specific school's requirements may vary. Applicants typically must:
Have earned a minimum of a master's degree in speech language pathology.
Hold or be eligible for a state speech pathologist license.
Write a personal statement of professional and research goals.
Submit a transcript and two or three letters of recommendation.
Have a minimum GPA — typically 3.0 or 3.2 or above.
Have taken the Graduate Record Examination.
Some schools may interview finalists online or in person. Others may require three years of clinical experience.
Clinical Doctoral Degree in Speech Language Pathology Curriculum
Courses for a speech pathology doctorate can encompass wide-ranging topics on business principles and clinical science. The curriculum may include the latest in therapy research, ethical decision-making, genetics and augmentative or alternative communication technology. Sample classes include:
Anatomy and physiology. This course may be taken in combination with lab work.
Digital literacy. Overview of digital tools for speech language pathologists to efficiently maintain and access therapy records, collaborate with others and boost productivity.
Scientific clinical decision-making. Best methods for evaluating evidence to guide clinical policies and practices.
Cultural diversity. Courses address specific aspects of treating underserved populations or supervising or counseling diverse patients and workforce.
Genetics. Understand the embryologic roots of certain communication disorders, such as childhood language delay.
Biostatistics and quantitative research. Learn the tools to quickly assess the quality of study results and test hypotheses.
Voice and swallowing disorders. Expands on master's-level courses on best practices to treat this specialty condition.
Some SLPD curricula may include minimum practicum hours for graduation. Other programs include a capstone research project in publishable form that students design and complete. Still, others may require you to successfully defend a more ambitious doctoral dissertation.
How Long Does It Take to Earn a Doctor of Speech Language Pathology?
You have the opportunity to complete your clinical doctorate in speech pathology in as little as just over a year, including summer courses, depending on the program. This would require full-time attendance.
But more typically, it takes about two years or a little longer to finish the degree. But you may need three or more years if you opt to juggle your job with part-time studies. In fact, some programs are specifically designed for working professionals, with classes held only on weekends and evenings.
Minimum course credit requirements generally range from 33 credit hours to 56 credit hours.
How Much Does a Doctoral Degree in Speech Pathology Cost?
Doctor of Speech Pathology tuition costs vary by the length of the program and fees per credit hour. Costs also depend on whether the program is based at a public or private college or university, whether you're an in-state resident or not, and if the classes are held on campus or online.
Who Needs a Doctorate in Speech Language Pathology?
Not every speech language pathologist needs a doctorate. A master's degree often is enough to work with students in primary or secondary schools, hospitals or skilled nursing facilities. But an SLPD may open doors to more challenging positions, such as a master clinician, administrator or other high-powered roles.
What Kind of Jobs Can You Get With an SLP Doctoral Degree?
The doctorate in speech language pathology is designed to qualify you for advanced professional jobs, including administrator, clinician, educator or leader. An SLP doctorate may enable you to pursue jobs in the highest tiers of health care and even academia. The doctorate could be enough to get a tenure-track position as a professor in certain colleges and universities.
What Is the SLP Doctoral Degree Salary and Career Outlook?
The median annual salary for speech language pathologists is $79,120, according to May 2019 data from the Bureau of Labor Statistics. That's twice the 2019 median income of $39,810 for all occupations in the U.S. The relatively high pay reflects the fact that a master's degree is typically required to have a career as a speech language pathologist.
The Bureau of Labor Statistics does not break out speech pathology doctorate salary separately. But almost always, industries that require higher entry-level degrees pay higher average salaries.
What's more, speech pathology is a growing field. The U.S. is expected to add almost 40,500 speech pathology jobs by 2029, a gain of 25%. That compares to an increase of 4% for the total workforce during the same period. The demand for speech language pathologists is fueled in part by the aging population. Older people are more likely to have health conditions that can lead to a speech or language impairment, including dementia, stroke, hearing loss, Parkinson's disease and multiple sclerosis.
Why Pursue a Doctorate in Speech Therapy Program?
The American Speech-Language Association, notes that a doctorate, not a master's, is becoming the new entry-level degree for speech language pathology professionals. That's driven in part by the fact that rapid advances in research and technology make it difficult for a two-year master's degree program to cover the requisite subjects in enough depth.
At the same time, not every speech pathologist needs or is interested in pursuing a research doctorate, a Ph.D. The relatively recent clinical doctorate fills a specific niche for practicing clinicians who want to upgrade and update their expertise.
A master's degree in speech pathology by necessity offers a broad-based education in the field. A doctorate in speech therapy program gives you a chance to earn an advanced clinical degree and practice in your chosen specialty.
Information last updated August 2020
Sponsored Online Speech Pathology Programs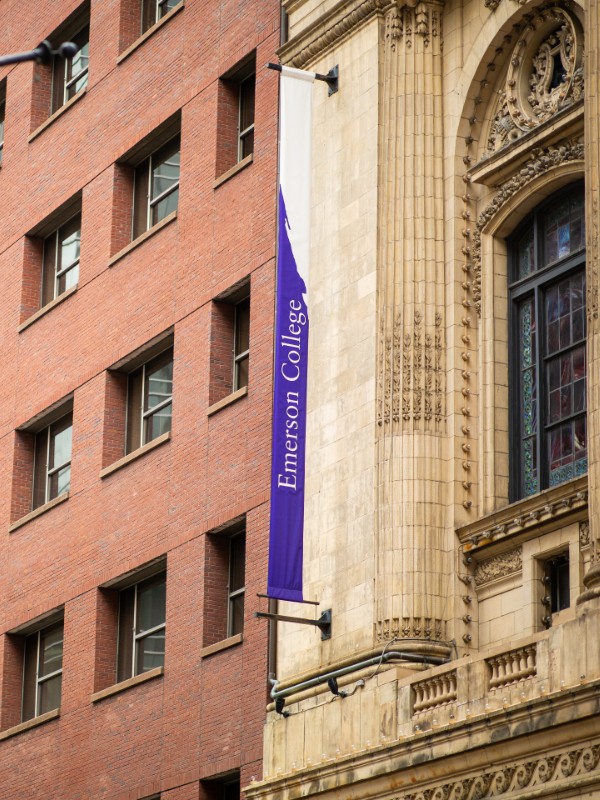 Online MS: Pursue SLP Certification. Study FT/PT
Speech@Emerson enables you to earn an MS online and pursue SLP certification in as few as 20 mos. Learn the same curriculum as the on-campus program. Study FT or PT.
Prepares you to pursue certification as an SLP generalist
In-person clinical placements at faculty-approved partner sites
As few as 20 months to complete
info SPONSORED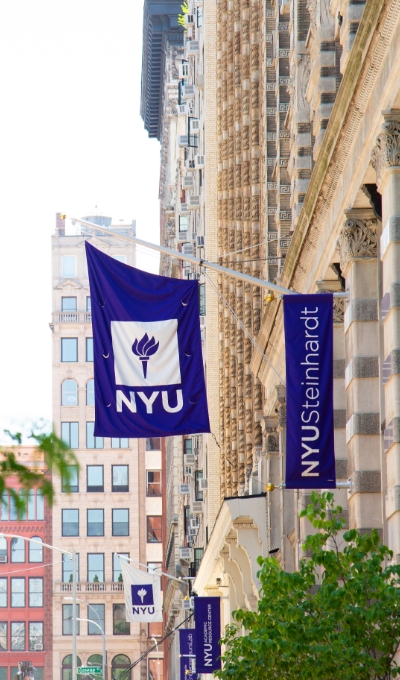 Want to Become an SLP? Earn an MS Online at NYU
NYU Steinhardt's online master of science program in Communicative Sciences and Disorders prepares aspiring speech-language pathologists with a comprehensive professional education.
Prepares students to pursue SLP licensure
Accredited by ASHA's Council on Academic Accreditation
As few as six terms to complete
Full-time and part-time plans of study
info SPONSORED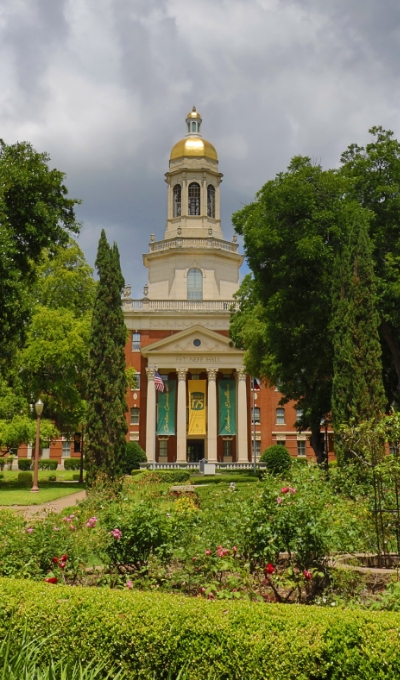 Earn Your CSD Master's Online From Baylor
Baylor's CSD master's program online can be completed full time in 20 months or part time in 25 months. Bachelor's required. No GRE required.
Part-time and full-time options: 20 and 25 months
Industry-leading curriculum in a faith-based environment
Bachelor's Degree Required
info SPONSORED