CCC-SLP Salary and Career Outlook
Speech pathologists may be interested in certificates that can help them advance their careers and get a job in a specialized area. The American Speech-Language-Hearing Association (ASHA) offers a Certificate of Clinical Competence in Speech-Language Pathology (CCC-SLP). According to ASHA, its CCC is the only widely recognized credential for speech-language pathology and audiology professionals.
You may be curious about CCC-SLP careers and CCC-SLP salary advancement opportunities associated with this credential. Learn how a CCC-SLP—and other advanced certifications—can help you further your speech pathologist career.
Earning a Certificate of Clinical Competence for Your Speech Pathology Career
CCC-SLP certification indicates a speech therapist has met rigorous standards set by a professional speech pathologist organization. Certification requires that speech therapist professionals adhere to nationally recognized standards of excellence in speech pathology, which can be meaningful to the employers and people speech pathologists work with.
Speech therapists may choose to pursue this voluntary certification for a variety of reasons. One is that some employers require it; another is that the CCC-SLP credential may lead to higher earning potential, according to ASHA's SLP Health Care 2019 Survey. Also, getting the credential may help speech pathologists gain leadership roles and advance their CCC-SLP careers, since they're adding to their credentials.
How Do Speech Therapists Obtain a CCC-SLP?
The CCC-SLP requirements are equal to or more rigorous than any state's speech pathologist licensure requirements. In fact, many states model their licensure requirements after the CCC-SLP requirements.
To earn a CCC-SLP from ASHA, speech pathologists must abide by ASHA's Code of Ethics and pass a national exam. They also must complete the following:
Graduate degree from a speech pathology master's program or higher degree program
21 graduate credits (at minimum)
30 semester hours of professional coursework (at minimum)
27 semester hours in basic sciences (at minimum)
350 hours of clinical experience under a certified supervisor (at minimum)
36-week clinical fellowship under supervision
To maintain a CCC-SLP, speech therapists must engage in 30 hours of professional development every three years.
CCC-SLP Salary Outlook
ASHA's SLP Health Care 2019 Survey looked at full-time CCC-SLP salaries. Including bonuses, the median gross annual income was $78,000. Those in the 75th percentile made $92,000.
Facility type had an effect on annual income. For example, the annual CCC-SLP salary of those who worked in skilled nursing facilities was $95,000. The annual CCC-SLP salary of those who worked in general medical/VA/LTAC hospitals, on the other hand, was $85,798.
Below is a breakdown of CCC-SLP salaries by facility type, as reported in ASHA's survey.
| General medical/ VA/LTAC hospital | Patient's home | Outpatient setting | Pediatric hospital | Rehab hospital | Skilled nursing facility |
| --- | --- | --- | --- | --- | --- |
| $85,798 | $76,000 | $73,500 | $78,000 | $79,000 | $95,000 |
Can a CCC-SLP Increase a Speech Pathologist's Salary?
Some states may require a CCC-SLP to become licensed. For example, SLP license applicants in Alaska and Massachusetts must show a CCC-SLP or equivalent certificate. Most states require licensure to practice as an SLP.
For this reason, earning a CCC-SLP can lead to more job opportunities because some states or employers may require that certain positions are filled only by speech pathologists who hold a CCC-SLP.
According to the Bureau of Labor Statistics (BLS), the 2019 median pay for SLPs was $79,120 per year. The 2019 median pay for SLPs who worked in nursing and residential care facilities was $95,250, while it was $85,420 for those who worked in state, local and private hospitals. These salary figures are consistent with ASHA findings for CCC-SLPs via their survey highlighted above.
CCC-SLP Career Path
CCC-SLPs work with children and adults to assess, diagnose, treat and help prevent swallowing and communication disorders. These disorders may be caused by such issues as hearing loss, brain injuries, developmental delays, autism, Parkinson's disease, stroke and cleft palate. Speech pathologists provide individual treatment plans that help patients improve their voices, sounds, fluency and swallowing.
CCC-SLP careers vary based on the specific populations you work with, such as children or the elderly. They may also specialize in treatment for certain issues, like speech problems caused by brain injuries.
Speech therapists can work in a variety of settings, according to ASHA's SLP Health Care 2019 Survey. In certain environments, like schools and hospitals, CCC-SLPs may collaborate with other professionals, like teachers or physicians. CCC-SLP careers are often found in:
Pediatric hospitals
Rehab hospitals
Outpatient clinics and offices
Skilled nursing facilities
General medical/VA/LTAC hospitals
Patients' homes
Schools
Career Opportunities After Obtaining a CCC-SLP
The BLS reports that speech pathologists are in high demand. There were 163,600 SLP jobs in 2019, with 40,500 new jobs expected by 2029. That's a job growth rate of 25%, which is much faster than the average for all occupations.
The largest employers of SLPs in 2019, along with the percentage of SLPs who worked for those employers, according to the BLS:
Educational services: 38%
Audiologist and physical, occupational and speech therapist offices: 23%
State, local and private hospitals: 14%
Nursing and care facilities: 5%
Self-employed: 4%
One reason for the increase in the need for SLPs, the BLS says, is that aging baby boomers will have more speech-impairing health conditions like dementia or stroke. It's also expected that more SLPs will be needed to work with children who have autism.
ASHA Clinical Specialty Certification
There are also ASHA-recognized Clinical Specialty Certification opportunities for SLPs with experience, knowledge and skills beyond a CCC-SLP. The Clinical Specialty Certification enables CCC-SLPs to be identified as a Board Certified Specialist (BCS) in a specific clinical practice area.
Like the CCC-SLP, this is a voluntary designation that can help speech therapists demonstrate their expertise in a specialty, which may be attractive to employers or required for certain positions.
Advanced CCC-SLP Certifications
BCS specialty certification is available in a variety of areas for CCC-SLPs. There are additional specialty certifications outside of BCS that CCC-SLPs may be interested in pursuing. The below list details some of these advanced certifications.
1. Child language and language disorders certification
The American Board of Child Language & Language Disorders offers the Board Certified Specialist in Child Language (BCS-CL) certification. To apply, CCC-SLPs must have five years of clinical experience with an emphasis on child language.
2. Fluency and fluency disorders certification
The American Board of Fluency and Fluency Disorders offers the Board Certified Specialist in Fluency (BCS-F) certification. Applicants must have a minimum of five years of full-time clinical experience (post-CCC) in fluency and fluency disorders.
3. Swallowing and swallowing disorders certification
The American Board of Swallowing and Swallowing Disorders offers the Board Certified Specialist in Swallowing and Swallowing Disorders (BCS-S). Applicants must have at least 7.5 continuing education units related to dysphagia in the past three years.
4. Intraoperative monitoring certification
The American Audiology Board of Intraoperative Monitoring offers the Board Certified Specialist in Intraoperative Monitoring (BCS-IOM). Applicants must hold the ASHA Certificate of Clinical Competence in Audiology (CCC/A) and have completed a minimum of 225 intraoperative neuromonitoring cases across at least three surgical specialties within three years before applying for the BCS-IOM.
5. Lee Silverman voice treatment certification
LSVT LOUD is a speech treatment for people with Parkinson's disease and other neurological conditions. LSTV stands for the Lee Silverman Voice Treatment and is named after Lee Silverman, a woman with Parkinson's disease. You can gain your LSVT LOUD certification by taking an online or in-person course.
6. PROMPTS for restructuring oral muscular phonetic targets certification
PROMPT speech therapy is a form of speech therapy where speech pathologists use their hands to teach children how to move their jaw, lips and tongue. The PROMPTS for Restructuring Oral Muscular Phonetic Targets certification is offered by the PROMPT Institute. For certification, speech pathologists must complete a PROMPT Introduction to Technique workshop, a Bridging PROMPT Technique to Intervention workshop and the PROMPT Technique Practicum Project.
Further Your Speech Pathologist Career with Certifications
CCC-SLP and BCS certifications can help you build your resume and possibly qualify for certain CCC-SLP careers. These certifications expand your speech-pathology knowledge and, ultimately, your ability to help patients.
Information last updated as of August 2020
Sponsored Online Speech Pathology Programs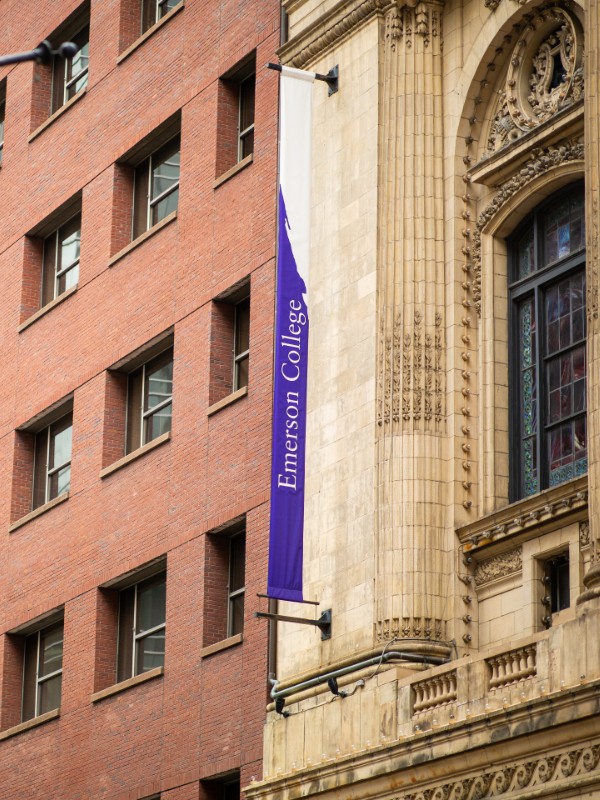 Online MS: Pursue SLP Certification. Study FT/PT
Speech@Emerson enables you to earn an MS online and pursue SLP certification in as few as 20 mos. Learn the same curriculum as the on-campus program. Study FT or PT.
Prepares you to pursue certification as an SLP generalist
In-person clinical placements at faculty-approved partner sites
As few as 20 months to complete
info SPONSORED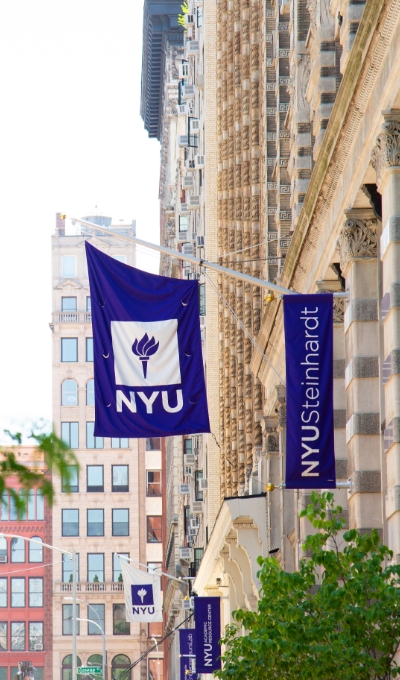 Want to Become an SLP? Earn an MS Online at NYU
NYU Steinhardt's online master of science program in Communicative Sciences and Disorders prepares aspiring speech-language pathologists with a comprehensive professional education.
Prepares students to pursue SLP licensure
Accredited by ASHA's Council on Academic Accreditation
As few as six terms to complete
Full-time and part-time plans of study
info SPONSORED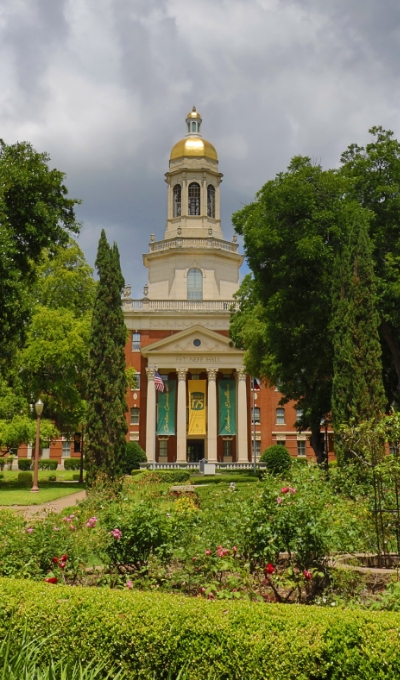 Earn Your CSD Master's Online From Baylor
Baylor's CSD master's program online can be completed full time in 20 months or part time in 25 months. Bachelor's required. No GRE required.
Part-time and full-time options: 20 and 25 months
Industry-leading curriculum in a faith-based environment
Bachelor's Degree Required
info SPONSORED