Day in the Life of an SLP Student
The career path for those studying to become a speech pathologist can be extremely rewarding. Speech pathologists are in high demand, as the Bureau of Labor Statistics (BLS) reports 41,900 new speech therapists are expected to enter the industry from 2018 to 2028. That's a growth rate of 27%, which is much higher than the average for all jobs.
Before you work in this exciting field, you'll need to complete a speech pathology master's program. Life as a graduate speech pathology student is busy, challenging and stimulating. See what to expect when you're an SLP student so you're ready to tackle what's ahead.
What's Speech Pathology Grad School Like?
Speech pathology grad school is typically a two-year program. Some programs offer flexibility. For example, there are some online speech pathology master's degree programs that provide accelerated 20-month tracks and part-time 36-month tracks. The length of your program will also depend on the prerequisites you've already completed. In some cases, you may need to complete foundational coursework, which can make the program longer.
In the first half of SLP grad school, you'll typically work with one client in addition to classes. You'll also have to complete research papers, prepare for presentations and study for exams.
Much of your early coursework will focus on anatomy, including muscles, diseases, nerves and anatomical functions you'll encounter as a speech therapist. Typical courses in the first half of SLP grad school include topics such as:
Speech, hearing and swallowing structures and functions
Language development
Survey of communication disorders
Clinical observations and foundations
Speech sounds: phonetics and acoustics
The second half of SLP grad school focuses on clinical work. You'll still take classes throughout the week on topics like clinical methods and various speech and fluency disorders, but students will also have a clinical work schedule. This is similar to an internship, where you'll do supervised speech pathology work with clients. By the end of their SLP program, graduates must have a minimum of 400 supervised clinical hours.
It helps to be prepared for the differences of life as an undergrad student and life as an SLP student in graduate school. While an undergrad, your primary focus is completing coursework. In grad school, you'll be expected to balance working with clients and studying. This means your student life expands outside of the classroom. As an SLP grad student, you may also be introduced to new environments, like a rehab facility or hospital.
Another way grad school advances the work you've done as an undergrad student is by applying what you've learned as you work through real-world cases. In undergrad, the focus may have been on memorizing information. In grad school, you'll focus more on analytical thinking and putting your studies into practice. You'll also have to write many more in-depth reports during a grad program than in undergrad.
Speech-Language Pathology Student Life
During speech therapist school, schedules will likely be made so that clinical client work can happen outside class hours. Speech-language pathology students will have homework and study for exams while also preparing for client sessions.
The mix of clinical and classroom work makes for demanding schedules. In addition to attending class, writing papers, participating in research and doing clinical work, some speech pathology students join clubs or volunteer through their speech pathologist program. Participating in extracurriculars can help aspiring speech therapists get valuable experience that enhances a resume.
Some speech pathology students also work as teaching assistants, helping undergraduate professors grade papers and manage student communication. This can be a helpful way for SLP students to gain a mentor and gain connections to field research.
SLP Student Schedule in Speech Pathology School
If you're wondering what the typical day in the life of a speech therapist student might look like, here's what a first-year SLP grad student might expect during the week. On weekends when you don't have classes, you can do homework, study, write research papers and prepare for the following week.
8 a.m.-10 a.m.
Class time: Your early morning might be spent waking up, exercising, showering and grabbing a quick breakfast. You might take a core SLP class to start your day, maybe on a topic like foundations of audiology.
10 a.m.-12 p.m.
Study and prep: If you're working with a client that day, you might prep for your session by going over your lesson plan or preparing materials you'll need. You might also use this time to work on homework or study for an exam.
12 p.m.-2 p.m.
Research and class: Take a lunch break, then maybe take another core class, work on homework or head to the research lab to work on graduate assistant work.
2 p.m.-4 p.m.
Get ready for client meeting: When you have a client meeting to end your day, you might work on client materials, review the instructions you'll be giving and set up the environment where the client session will take place. This might also be time for more homework.
4 p.m.-6 p.m.
Client meeting and debrief: You'll meet with your client for about an hour, then talk with your supervisor about how it went. You'll discuss successes and improvements to make next time. Then you'll write a report on the results of the session.
6 p.m.-8 p.m.
Study time: If your classes are done for the day, you'll work on homework or other tasks, like TA work. Eat dinner.
8 p.m.-10 p.m.
Wind down: Hopefully by this time, you can take a break for yourself and end your day with something relaxing, like reading a book or watching TV. It's also a good time to prep for the next day, whether that's going over your schedule or prepping your lunch.
What about second-year SLP students?
In the second year, the first part of your day might be spent in clinical work. When you're done with your internship, you might have a class or two at night and spend the rest of your night working on homework, studying and prepping for the next day's work and exams.
Time management is one of the most important skills you can have as an SLP student wherever you are in your graduate student journey. The days are long, but with careful planning, you can carve out time for socializing with friends and self-care to help you stay motivated and relaxed.
Tips for Planning Your Day as an SLP Student
Below are some simple tips and tricks that may help you in during your academic journey:
Get a day planner. It cannot be emphasized enough: Stay organized to manage your time. A day planner can help you map out meetings and work. Then you can organize your weeks and days, hour by hour, so you know exactly where you need to be and what you should be working on. Avoid falling behind by scheduling everything, including study breaks and meals to stay fueled.
Maximize your time. Like many people, you might feel more energized or productive at certain times of the day. Schedule your most challenging tasks for those times, and use lower-energy times for less intensive tasks. Also, find time for mini-breaks to stay productive. If you're waiting for class to start or taking public transportation to clinical work, use that time to review for an exam.
Keep a journal of SLP successes and failures. Don't think of this as another to-do for your day. A journal can help you focus on why you're pursuing a speech therapist career and stay engaged throughout the program. It can also help you identify ways to be more efficient. Even if it's just for 5 minutes a day, write down one success from your day and one thing you want to improve on. This will help you achieve more in your SLP grad program and keep in mind what you need to work on.
Schedule "you" time. Grad school will be stressful at times, but chronic stress can lead to bigger health problems. Keep stress at bay by scheduling at least one fun activity to look forward to every week. It might be a bubble bath or a dinner with a friend. Don't neglect stress management practices like a healthy diet, exercise and proper sleep. Otherwise, overwhelming stress can cause your studies and clinical work to suffer. Also, avoid overbooking yourself. Take a few weeks to get in the groove of your program so you have an idea how many things you can add to your schedule without going overboard.
Connect with your cohort. Your classmates are people you can share SLP resources with, which can help you save time. They're also peers you can stay in contact with as you're looking for jobs after school. You may not have the exact same style as your classmates, but forging connections with them can help you in school and in your career. Try to be open-minded during group projects and respect each of your peers as a personality type you might encounter in the professional realm.
Vary your experience. Try to make time for SLP observations in diverse environments and for getting experience with the population you're thinking about working with after school. You may have a vision for the type of job you want, but until you experience it, you don't know if it's truly a fit. You can look for SLP shadowing opportunities in a variety of settings, like hospitals, clinics, schools and private practice. You can also look for opportunities to volunteer with the populations you're interested in. Volunteer experience is also a great resume booster.
Be open to feedback. Attending graduate school is an amazing step in your life toward finding a fulfilling career. The experience will also be full of feedback, much of which is critical. This is to benefit you, the student, so you're prepared to help your clients effectively. Try to embrace feedback as a way to get you closer to being the best speech therapist you can be.
Get Prepared and Stay Organized to Be Successful
SLP grad students are some of the busiest people around. Despite the hectic schedules, SLP grad life can also be one of the most fulfilling times of your life as you prepare for a meaningful career as a speech therapist. Approach school with a time management strategy so you can stay on track and achieve success.
Information last updated August 2020
Sponsored Online Speech Pathology Programs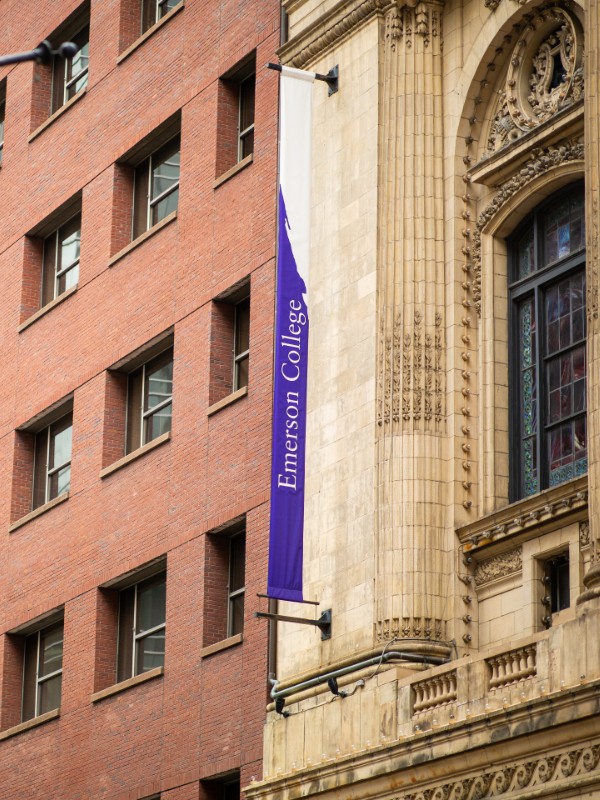 Online MS: Pursue SLP Certification. Study FT/PT
Speech@Emerson enables you to earn an MS online and pursue SLP certification in as few as 20 mos. Learn the same curriculum as the on-campus program. Study FT or PT.
Prepares you to pursue certification as an SLP generalist
In-person clinical placements at faculty-approved partner sites
As few as 20 months to complete
info SPONSORED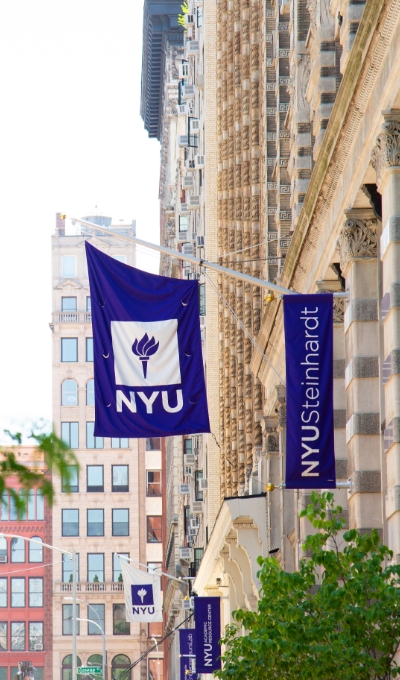 Want to Become an SLP? Earn an MS Online at NYU
NYU Steinhardt's online master of science program in Communicative Sciences and Disorders prepares aspiring speech-language pathologists with a comprehensive professional education.
Prepares students to pursue SLP licensure
Accredited by ASHA's Council on Academic Accreditation
As few as six terms to complete
Full-time and part-time plans of study
info SPONSORED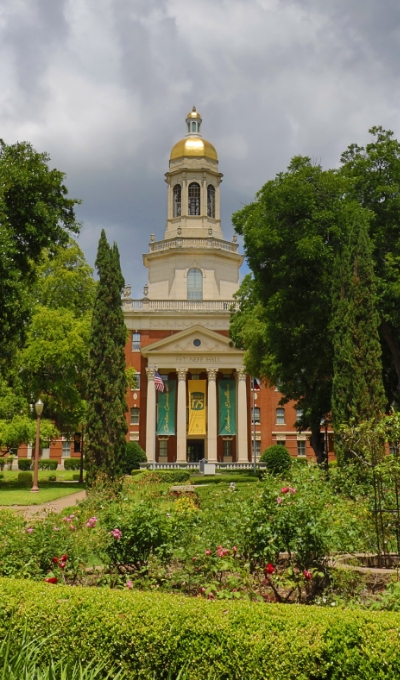 Earn Your CSD Master's Online From Baylor
Baylor's CSD master's program online can be completed full time in 20 months or part time in 25 months. Bachelor's required. No GRE required.
Part-time and full-time options: 20 and 25 months
Industry-leading curriculum in a faith-based environment
Bachelor's Degree Required
info SPONSORED