How to Become an Audiologist
Thinking about becoming an audiologist? Starting a new career in audiology provides the opportunity to work in a healthcare profession as a potentially rewarding career for some. Here's what you need to know about how to become an audiologist.
What is Audiology?
Audiology is the study of hearing disorders and losses, as well as the prevention and remediation of those issues, the American Speech-Language-Hearing Association (ASHA) reports. ASHA also notes that an audiologist may work with patients to assess, diagnose, treat and rehabilitate their hearing loss. Hearing loss treatment options include auditory brainstem implants, cochlear implants, hearing aids and more. Patients with minor hearing loss may receive counseling or devices to reduce future hearing loss.
Due to the field's focus on the inner ear, audiology also examines and addresses balance and equilibrium problems. Audiologists have developed a variety of inner ear rehabilitation devices and techniques that can have a profound impact on quality of life for patients living with vertigo or other balance disorders.
Audiology vs ENT
While both audiologists and ear, nose and throat doctors (ENTs) work with patients experiencing hearing problems, there are some differences in their scopes of work. People who have experienced a gradual loss of hearing over a period of years will normally see an audiologist for an assessment and non-invasive interventions, according to the Washington-based Evergreen Speech and Hearing Clinic. The clinic notes that those who have noticed a sudden and profound hearing loss, possibly due to illness or injury, should seek help from an ENT.
ENTs are medical doctors who focus on the entire area between the brain and lungs, excluding the eyes. Therefore, ENTs have a wider scope of care than audiologists. ENTs perform a variety of procedures to improve hearing or reduce pain, from ear wax removal to surgical ear tube implantation according to Evergreen Speech and Hearing Clinic .
Whether you choose to pursue a career as an audiologist or ENT, completing a doctoral program is generally required. Audiologists need a doctoral degree in audiology (AuD), according to the Bureau of Labor Statistics. ENTs, also known as otolaryngologists, must complete a medical school and residency program, Medical News Today reports.
Audiology vs Speech Pathology
The fields of audiology and speech pathology may overlap, but the scope of work for a speech pathologist tends to cover more areas. For example, while audiology focuses on hearing functions, speech pathology addresses communication and swallowing disorders by examining the ears, tongue, throat and mouth. Some communication disorders are brain-based and others are caused by physical issues, such as a cleft palate. In either case, a speech pathologist will coach the patient to process information and/or communicate more effectively.
Another difference between audiology and speech pathology is work environments. The Bureau of Labor Statistics reports that most audiologists work in healthcare settings, such as hospitals or audiology clinics. The BLS also reports that the largest employer of Speech Language Pathologists in 2019 was educational services, such as schools. Other SLPs may work for various healthcare organizations, with a few working as independent consultants.
Audiologists and speech pathologists also differ in their respective educational requirements. Audiologists must earn a doctoral degree, the Bureau of Labor Statistics notes, while speech pathologists are only required to obtain a master's degree.
Audiologist Job Requirements
So, what does an audiologist do in a normal work day? Audiologists use state-of-the-art tools and techniques to diagnose and treat a variety of conditions for their patients. An audiologist performs various services for numerous patients every day. Some of these tasks, per the Bureau of Labor Statistics, include:
Administering hearing tests and assessments
Fitting patients for hearing aids
Coaching patients to learn how to read lips or use assistive devices
Performing earwax removal procedures
Administering treatments to patients suffering from tinnitus (ringing or buzzing in the ears) or vertigo
Referring patients to specialists for additional medical treatment, including surgeries
Helping patients prevent additional hearing loss by recommending hearing protection devices, such as earmuffs or earplugs
To fully understand this field, it's just as important to know what audiologists do not do as it is to learn what an audiologist does during a normal work day. Audiologists do not perform surgeries or prescribe medications. However, they may recommend over-the-counter medications to help patients alleviate or resolve certain conditions.
Where Do Audiologists Work?
Audiologists perform their jobs in a wide variety of professional settings. Below are the most common audiology job settings and the approximate percentage of audiologists who work in each setting, as reported by the American Speech-Language-Hearing Association:
29% of audiologists work in private or group practice offices, such as ENT medical offices or dedicated hearing loss clinics.
25% of audiologists work in hospitals.
16% of audiologists work at educational institutions.

Audiologists working in K-12 schools identify and work with students who have hearing loss.
Those working at colleges and universities often work as professional researchers, develop audiology program curriculum, or train the next generation of audiologists.

The remaining portion of audiologists may work at long-term health care facilities, developmental learning or day care centers, facilities for people with intellectual disabilities, government agencies, branches of the United States military or companies with hearing conservation programs.
6 Steps to Becoming an Audiologist
What qualifications do you need to become an audiologist? A doctoral degree and state licensure are required for all practicing audiologists in the United States. While each person's journey is unique, below are six steps you may consider to become an audiologist.
Step 1: Earn a Bachelor's Degree
Ultimately, a Doctor of Audiology (AuD) degree will be required of all audiologists, but the first prerequisite to becoming an audiologist is to earn a bachelor's degree. Some doctoral programs will accept students with any bachelor's degree, but completing an undergraduate program in a subject related to the field of audiology may provide better preparation for your future career.
Students with a solid foundation in math, physics, anatomy and physiology may find this coursework helpful in an AuD program. A few examples of ideal bachelors programs for future audiologists include audiology, biology or speech pathology. Be sure to choose a reputable undergraduate program at an accredited university.
Step 2: Earn a Master's Degree
While earning a master's degree is not a required step to become an audiologist, earning a Master of Science in a field such as speech pathology can provide additional training in speech and communication disorders, but a master's in speech pathology is not required in order to become an audiologist. Skills such as these may be helpful when working with patients living with profound hearing loss.
Numerous part-time and online program options are available if you wish to earn an advanced degree while gaining valuable work experience. Additionally, earning an MS in speech pathology may help you begin practicing as a speech language pathologist while you make progress toward becoming an audiologist.
Step 3: Complete an AuD Program
Once you've earned either your bachelor's or master's degree, it's time to begin your chosen four-year AuD program. Because audiology doctorate programs are not part of traditional medical school programs, taking the MCAT examination is not required. The first two years of any AuD program emphasize foundational coursework, clinical observations and assessments of practical understanding. The third and fourth years will include more hands-on practice via clinical experience, such as an internship program. Many AuD programs require a culminating capstone project.
Some AuD programs offer the option to choose a specialization. The right specialization courses can offer additional preparation for the exact audiology career you desire. For example, if your goal is to work in a K-12 school setting, a pediatric audiology specialization may help you achieve that goal.
Step 4: Pass the Praxis Examination in Audiology
Educational Testing Service (ETS) administers the Praxis Examination in Audiology, which is required for professional certification and state licensure. The Praxis Audiology test measures the student's ability to make sound clinical decisions, which makes completing a good clinical internship program critical to your success. A new version of the Praxis Audiology exam (and therefore, a new passing score calculation) is developed every 5-8 years. You may register for this exam after completing your AuD courses and clinical practicum hours.
Step 5: Get Licensed by Your State
All states require professional licensing for audiologists, though requirements vary per state. For example, each state determines its own passing score for the Praxis Audiology exam in order to grant state licensure, the American Speech-Language-Hearing Association reports. You can find state-specific licensure information on ASHA's website. After you select your state from the list, look for a link to a separate page that explains the licensing process for audiologists and speech language pathologists.
Step 6: Complete Certification
Professional certification in audiology is administered by two organizations:
The ABA also offers additional audiologist certification programs for those interested in specializing in Tinnitus Management (CH-TM) or aspiring Audiology Preceptors (CH-AP). Both of these programs are assessment-based training programs and provide a professional certificate for those who successfully complete the program.
Audiologist Salary and Job Outlook
You may be wondering how all this training and testing will pay off in the end. The starting salary for an audiologist depends on many factors, including where you live, where you work and whether you choose a lucrative specialization. In May 2019, the average median salary for audiologists was $77,600, the Bureau of Labor Statistics reports. Audiologists working at hospitals or in educational settings tend to make more money than those who work in group or private clinical offices, according to BLS data.
Demand for audiologists is expected to grow by 13% from 2019 to 2029, which is much faster than the average, the Bureau of Labor Statistics notes. However, because the field of audiology includes a relatively small number of professionals, this growth is expected to result in less than 2,000 new audiologist jobs.
Per Bureau of Labor Statistics data, the five states with the highest employment rates of audiologists are California, Florida, New York, Texas and Illinois. Willingness to practice in these states may help you land and maintain secure employment in audiology.
Alternative Careers to Audiology
If you don't want to spend the four additional years it takes to earn an AuD, here are some alternative occupations to consider that take less time to complete than an AuD program.Audiology Assistant – If you're not ready to go all the way through a doctoral program, working as an audiology assistant may be a good fit. An audiology assistant works under the supervision of a licensed audiologist, providing services and care to patients as delegated by the supervising audiologist, the American Speech-Language-Hearing Association notes. While many audiology technician training often includes a bachelor's degree in communication disorders or a related field, there are certification pathway options that do not require a college degree.
Speech Language Pathologist – Practicing as a speech pathologist requires a master's degree, which is typically two years of fewer training than it takes to obtain an AuD on average. You may enjoy a rewarding speech pathology career working with patients to overcome communication and swallowing disorders. Some may choose to become child speech therapists. Education settings are the largest employers of speech pathologists, accounting for 38% of speech pathologists, according to the Bureau of Labor Statistics. Online and part-time masters programs in speech pathology make it easier than ever to get started in the field.
Speech Pathology Assistant – If an advanced degree is just not in the cards right now, you may choose to pursue a Bachelor of Speech Pathology and work as a speech pathology assistant. In as little as four years, you could embark on a lucrative career as a speech language pathology assistant, which offers many future career options if you do decide to pursue an advanced degree.
Occupational Therapist – If you want to help people improve their quality of life but hearing loss or communication challenges are not interesting to you, working as an occupational therapist could be just what you're looking for. Occupational therapists help patients with disabilities, injuries or illnesses via motor skill development or recovery. Similar to speech language pathology, becoming an occupational therapist also requires a master's degree.
Is a Career in Audiology Worth It?
Is audiology a good career choice for you? It depends on how committed you are to working in this challenging field. If you aspire to work in healthcare, with a strong desire to help people overcome auditory challenges and don't mind completing several years of education and training to get there, then audiology may be a great match. On the other hand, if you're anxious to get to work in a helping career, the eight years it takes to complete the required bachelor's and doctoral programs may not be the best fit. In the end, only you can decide if a career in audiology is worth it to you.
Sponsored Online Speech Pathology Programs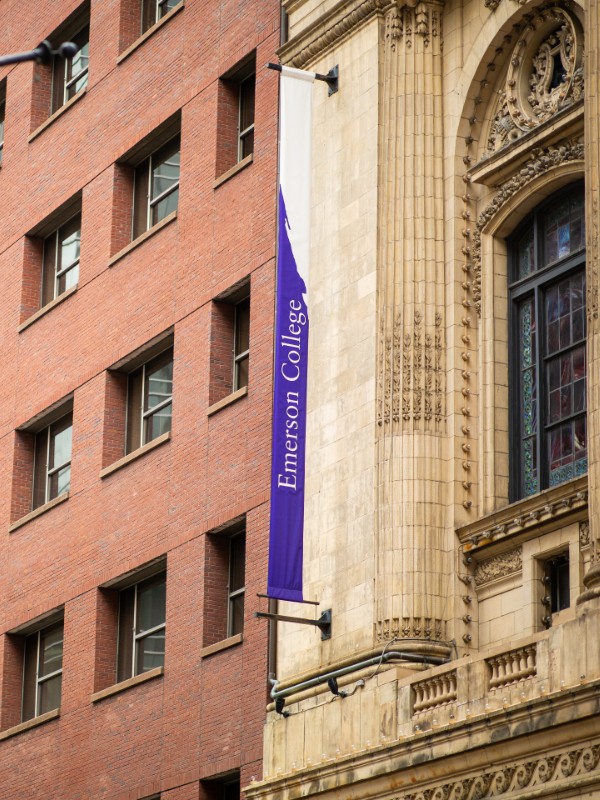 Online MS: Pursue SLP Certification. Study FT/PT
Speech@Emerson enables you to earn an MS online and pursue SLP certification in as few as 20 mos. Learn the same curriculum as the on-campus program. Study FT or PT.
Prepares you to pursue certification as an SLP generalist
In-person clinical placements at faculty-approved partner sites
As few as 20 months to complete
info SPONSORED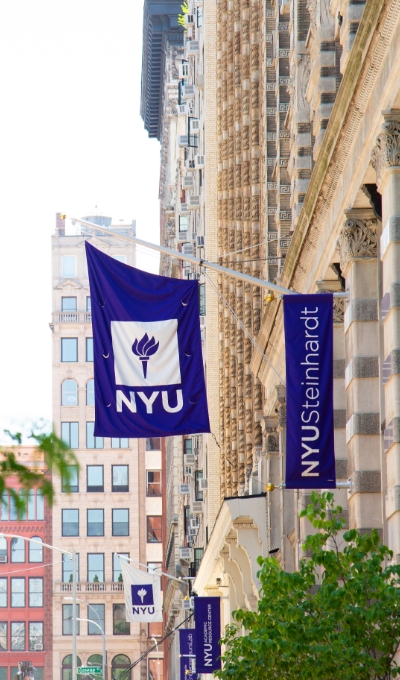 Want to Become an SLP? Earn an MS Online at NYU
NYU Steinhardt's online master of science program in Communicative Sciences and Disorders prepares aspiring speech-language pathologists with a comprehensive professional education.
Prepares students to pursue SLP licensure
Accredited by ASHA's Council on Academic Accreditation
As few as six terms to complete
Full-time and part-time plans of study
info SPONSORED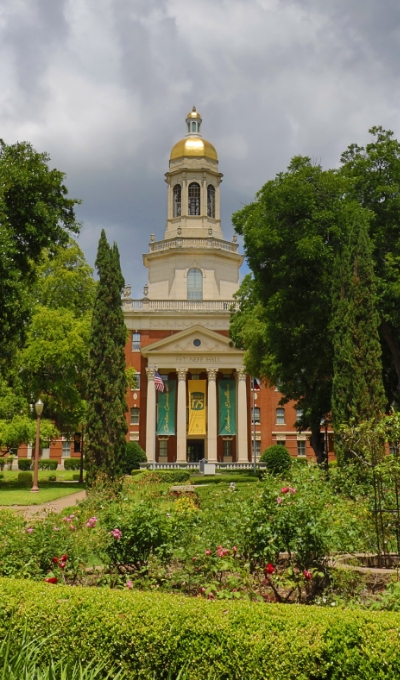 Earn Your CSD Master's Online From Baylor
Baylor's CSD master's program online can be completed full time in 20 months or part time in 25 months. Bachelor's required. No GRE required.
Part-time and full-time options: 20 and 25 months
Industry-leading curriculum in a faith-based environment
Bachelor's Degree Required
info SPONSORED
Last Updated January 2021