Interview with Emily Dubas of Constant Therapy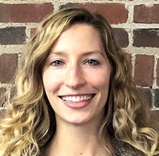 Emily Dubas MS, CCC-SLP, is an author for Constant Therapy, an award-winning cognitive, speech and language therapy app designed for survivors of stroke, traumatic brain injury, and other neurological disorders.
Note: You should consult with your doctor or speech pathologist for recommendations on treatment. The views and opinions expressed in this article are those of Emily Dubas of Constant Therapy and do not necessarily reflect the official policy or position of SpeechPathologyMastersPrograms.com
Why did The Learning Corp decide to start Constant Therapy?
Constant Therapy was founded in 2012 by Dr. Swathi Kiran, PhD, CCC-SLP. Dr. Kiran is a renowned aphasiologist, former director of the Aphasia Research Laboratory at Boston University, and now Sargent College Associate Dean for Research. With technology becoming more a part of our daily lives, Dr. Kiran's goal in founding Constant Therapy was to develop an easy-to-use therapy app that allows individuals with cognitive, speech, and language impairments to use in sessions with clinicians, as well as in the privacy of their homes. Dr. Kiran teamed up with engineers Veera Anantha, Mahendra Advani, and Ehsan Dadgar and Constant Therapy was born.
The Constant Therapy mobile app originally contained 12 tasks, and has grown considerably since that time based on user and clinician feedback, as well as new research published in the field. Today, Constant Therapy now has a growing library of over 75 cognitive, speech, and language tasks, and has delivered more than 60 million exercises to individuals overcoming stroke and other types of brain injury.
What do you hope your readers get out of your blog posts?
The Constant Therapy blog is intended to provide our readers with fresh, actionable, weekly content that educates, inspires, and informs – and can get all those involved on the right track with their therapy and recovery. Our goal is to share our knowledge of cognitive, speech and language disorders with our several unique audiences.
For clinicians, we highlight new clinical evidence, tips to incorporate the app into therapy sessions, and powerful resources to provide to their clients and family members.
For individuals with cognitive, speech, or language disorders and their caregivers, we create educational content in a digestible format so they may learn more about their injury or disorder, as well as available therapy options and resources.
How did you become interested in working with adult clients with brain injuries or who have had strokes?
Personal experiences introduced Constant Therapy to the world of neuroscience and speech-language pathology. For some, family members with brain injury and aphasia opened our eyes to the importance of rehabilitation in helping individuals return to what matters most to them. For others, it was passion for contributing to the recovery of individuals with acquired brain injury.
We have a broad interest in technology and a passion for incorporating technology into clinical practice. Using technology is so much a part of our lives already, and it can help patients practice therapy more intensely and consistently outside of in-clinic therapy sessions.
Why are evidence-based, clinically proven therapies especially important for these clients?
Evidence-based practice as applied to clinical experience is at the center of what we do as clinicians. Based on the current research and therapy practice guidelines, the tasks within Constant Therapy are evidence-based and digitized. Plus, the majority of tasks contain multiple difficulty levels so the exercises can be modified based on patients' needs.
It can be challenging for clinicians to stay up to date with new evidence. That's why in many of our blogs, we discuss the evidence that supports our tasks.
We highlighted your post, "10 Ways to Motivate and Empower Your Clients to Practice." What are the biggest challenges of motivating the clients you work with?
Motivation is key to the rehabilitation process. In fact, research indicates that motivation is a critical modulator to neuroplasticity. Rehabilitation is intensive and requires a great deal of dedication by patients. Often patients receive physical and occupational therapies in addition to speech-language therapy. Motivation can also be a challenge.
The rehabilitation process doesn't stop when the session ends. Patients are also asked to work outside of the session on carryover exercises across the three disciplines. With this rigorous schedule, it's natural for motivation to come into play as a challenge for both patients and clinicians. As clinicians, our role is to help clients identify when this is happening and problem-solve ways to deal with it.
Constant Therapy works to overcome the motivation barrier several way. For starters, Constant Therapy is dynamic and targets many everyday skills. It enables patients to access session results and progress reports for immediate feedback on their performance, which can help individuals stay motivated. Secondly, the app uses our NeuroPerformance Engine to adjust a person's therapy program based on their performance of previous tasks. This allows for the therapy tasks to change and adapt to keep the person engaged.
How has technology improved outcomes for clients with brain injuries?
There are many benefits to using technology in rehabilitation because it is so functional and already a part of our daily lives. Because it's accessible, Constant Therapy allows individuals to practice therapy whenever and wherever they choose. It also gives them flexibility to practice based on what works for their schedule and preferences. Whether someone wants to practice three times a day, has only ten minutes spare, or wants to work for three straight hours, they can do their therapy on their own time.
There's a growing body of research that has examined outcomes in people with acquired brain injury. In an article published by Frontiers in Human Neuroscience, individuals who used Constant Therapy as a home program engaged in therapy on average four hours more than individuals who did not do homework. Home program users also showed greater gains on standardized measures.
What is your advice for SLP graduate students?
A day in a life of a SLP is quite busy. From seeing clients, prepping for sessions, and documenting evaluations, daily notes, progress notes, and discharge summaries – the days fly by. It is important to be efficient with your time while maintaining quality care.
Technology can be your saving grace. It can save time with session prep because all the materials are digitized and ready to use instead of spending time making your own materials or locating paper-based materials. Technology can assist with data collection during sessions, which takes the burden off the clinician so that you can focus on why you really wanted to be a SLP – to help your clients. Technologies like Constant Therapy also have reporting and analytics to help you with documentation and make your job more efficient.
Finally, our advice to SLP graduate students is to stay hungry for knowledge. The rehab world is constantly changing with new research and innovations, and if you can find blogs, journals, webinars, or courses to keep you up-to-date with new evidence, that will help you grow.