Interview with Kimberly Scanlon of My Toddler Talks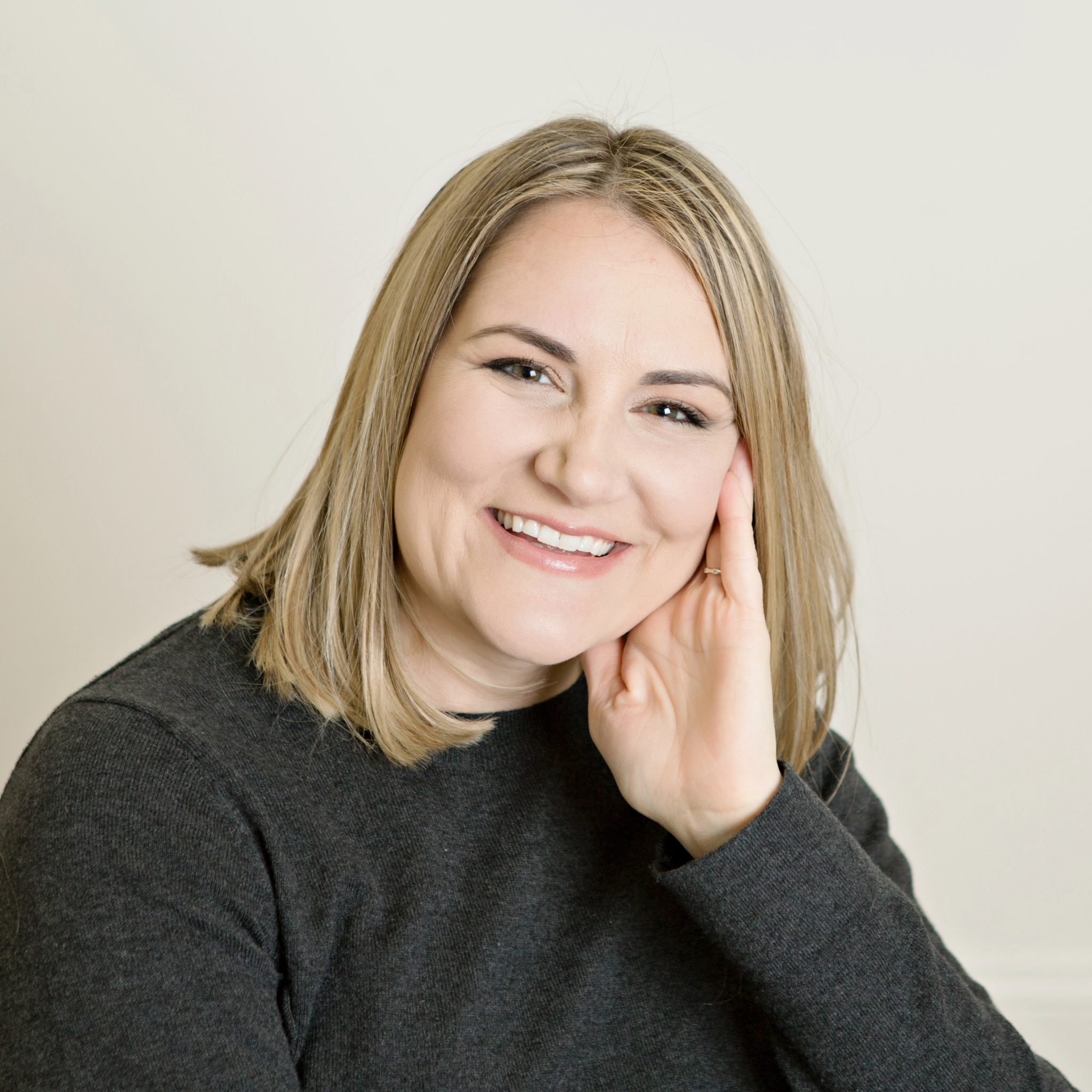 Kimberly Scanlon is a New Jersey­–licensed speech-language pathologist who is nationally certified by the American Speech-Language and Hearing Association (ASHA). A creative thinker and passionate therapist who believes children should have fun in therapy, Kimberly is also the author of the best-selling book My Toddler Talks: Strategies and Activities to Promote Your Child's Language Development and the unique interactive picture book Learning to Read Is a Ball.
Kimberly has had the opportunity to hone her skills by working in various settings serving all ages, populations, and disorders. She graduated from Rutgers University with a bachelor of science, earned her master of arts in communication disorders from Montclair State University, and is a four-time recipient of ASHA's ACE Award for continuing education. As the owner of Scanlon Speech Therapy LLC, a unique boutique practice in Bergen County, Kimberly embraces individuality and treats the whole person. Her goal is to spread compassion, hope, and speech, language, and literacy tips one child at a time.
Kimberly enjoys reading, drinking coffee, taking long walks on the beaches of Long Beach Island, and spending time with her husband and two children. You can visit her website, www.mytoddlertalks.com, to learn about more speech and language tips, techniques, and activities.
Note: You should consult with your doctor or speech pathologist for recommendations on treatment. The views and opinions expressed in this article are those of Kimberly Scanlon and do not necessarily reflect the official policy or position of SpeechPathologyMastersPrograms.com
What inspired you to start My Toddler Talks?
My website is named after my book titled, My Toddler Talks: Strategies and Activities to Promote Your Child's Language Development. I created the website as a way to create additional resources for parents and professionals looking to improve language development in toddlers. I have always enjoyed the process of creating. Writing My Toddler Talks allowed me the opportunity to tap into my creative side while striving to make something that could help others.
What do you hope your readers get out of My Toddler Talks?
I hope that readers get a sense of encouragement and empowerment to make a difference in a toddler's communication skills. My Toddler Talks was written with parents in mind, as I believe all parents, regardless of their educational backgrounds, can make a difference in their child's communication skills. Parents, intuitively, know their child better than anyone else. With a little bit of practice, know-how, and dedication, parents are most effective in promoting their child's language development.
Professionals new to working with toddlers will also find the information helpful because I carefully explain how to use play routines to promote language. And, my suggestions can be easily incorporated into a toddler's daily routines. Professionals with more experience treating toddlers or those parents looking for even more information and know-how, may enjoy my next book, My Toddler's First Words: A 30-Day Workbook to Jumpstart, Track, and Expand Your Toddler's Language. It's due out very soon!
You have worked as an SLP in a variety of settings with many different populations, what led you to ultimately working with toddlers?
Besides that I truly enjoy playing on the floor and being silly, I love coaching parents, answering questions, and helping them feel empowered! For me, it's that simple. I'm a working parent with two young children and I can relate to how parents may feel overwhelmed and tired sometimes. I like being able to relate to my toddlers' parents and sharing not only my professional expertise but also compassion – that goes a long way.
What is the most important thing that parents can do at home for toddlers with speech and communication disorders?
Gosh, there are so many things! Although, here are two things that parents can do immediately:
Limit screen time and put down those phones. More screen time equals less face-to-face, direct interaction. Studies show that children learn language from direct human interaction, not screens. New research by psychologists from Temple University and the University of Delaware also have found that when cell phone calls interrupt parents from interacting with their children, their children are less likely to learn a new target word than if they were not interrupted with a phone call. So, please try to avoid staring at your phone when engaged with your toddlers.
Make a daily effort to play, read, or playfully engage with your toddler. I strongly believe in the power of play for ALL individuals but especially for young children who are learning language and beginning to socialize. If your child has a favorite activity, turn it into a play routine. I write extensively about this in My Toddler Talks. A play routine is a purposeful way of playing that follows a predictable sequence. It combines the excitement of play and the predictability of routine, thereby allowing for turn-taking and multiple language-learning opportunities. Structuring predictability into play helps children initiate communication because they can anticipate what will happen next. The play becomes predictable enough to provide a framework for learning language and increasing communication. When toddlers can anticipate what comes next, and if they like what's coming next, they will attend, engage, and participate.
You talk a lot about the importance of "keeping communication real" and integrating therapy into activities that a toddler is naturally engaging in. Can you tell us why these practices are especially important for toddlers?
Yes! Keeping communication real means that you are using language, eliciting language, and or using a certain technique in an authentic and non-threatening manner. I write about this in one of my blog posts. Sometimes we may become so focused on getting a toddler to talk that we create a forced, non-natural verbal exchange. Such exchanges are not effective. For true language learning to occur the child has to want to communicate and want to learn! Therefore, we must set up situations that naturally encourage children to want to communicate. If a child feels forced to communicate, the language learning is mute and the skills will not transfer. I encourage you to ask yourself three questions the next time you try to engage with a toddler: Does this interaction feel natural, real, or authentic?, Would I want to talk to this person? and Am I over-using the techniques so much that there are no breaks for silence and reflection?
What is the biggest challenge SLPs working with this population face?
I would say one of the most challenging aspects of working with toddlers, besides knowing how to maintain your energy levels, is being flexible, intuitive, and willing to make changes on the fly. Toddlers, especially ones with delays and disorders, can be unpredictable at times. Pediatric speech language pathologists who specialize in working with toddlers have to make the sessions fun but we have to play and engage with a purpose in mind – communication!
We must skillfully know how to engage toddlers, keep their attention and motivation, as well as get them to respond, imitate and or initiate communication. Therefore, we must constantly adjust, adapt, and manipulate situations to make the toddler feel in control and at ease while still targeting a specific goal. For new clinicians or ones who are new to working with toddlers, learning how to properly engage toddlers to encourage communication can be tricky. This is because we need to know just how much to push, encourage, or challenge the toddler to make progress BUT to avoid a meltdown or tantrum.
What advice do you have for graduate SLP students?
Enjoy your time as a graduate student and take advantage of having access to your professors – they have a wealth of knowledge regarding research and best practices. As you enter the field, you will be exposed to some methods that are heavily marketed and well-packaged but may lack evidence to support the investment. As a clinician, I have always felt more confident when citing research to validate my practices, explain a concept to a parent, or answer a question. For our field to thrive, we must continue to incorporate research into practice.
Lastly, always be ethical and honest. Our field is small, so it is important to maintain a good reputation. Don't burn bridges and treat others fairly.