Interview with Nicole Kolenda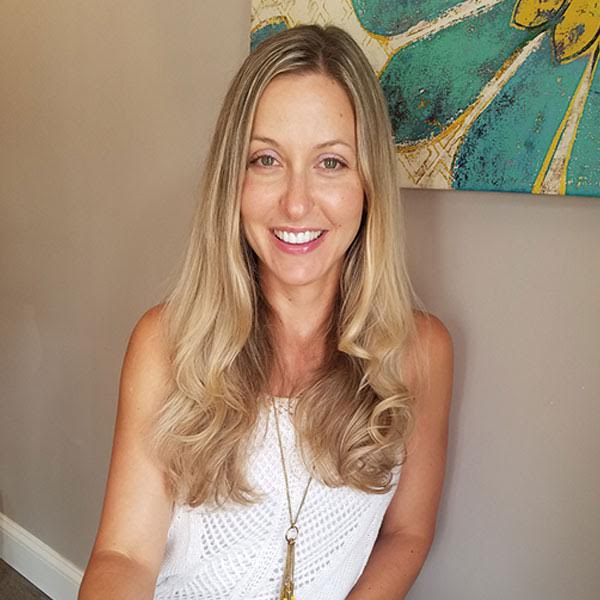 Nicole Kolenda, M.S., CCC-SLP, P.C., is a NYS licensed/ASHA certified pediatric speech and language pathologist with twenty years experience working with children and young adults diagnosed with Developmental Differences. Nicole ran a thriving practice on Manhattan's Upper East Side for 15 years and has taught and supervised throughout New York City's elite graduate programs, including Teacher's College, New York University, Marymount Manhattan College, Hofstra University and Hunter College. Nicole has also collaborated with Manhattan's top rated developmental pediatricians and has contributed to research in the area of speech development. Nicole continues to adjunct and frequently writes for parenting magazine and blogs; she also provides coaching and support services to special needs moms. Her unique combination of training (including a health and wellness coaching certification from the Institute for Integrative Nutrition) and experience has also allowed her to seamlessly support the special needs community across a span of almost 2 decades.
Note: You should consult with your doctor or speech pathologist for recommendations on treatment. The views and opinions expressed in this article are those of Nicole Kolenda and do not necessarily reflect the official policy or position of SpeechPathologyMastersPrograms.com
What inspired you to start your blog?
I have always enjoyed writing and the nice thing about writing is that the reader can absorb the information when they are ready — on their own terms. Trying to squeeze in a conversation after a child's session with her mom can be challenging — and I honestly do not think it is appropriate to speak about a child's performance/progress in therapy unless they are an active participant also. Many times, parents are so busy running around from appointment to appointment and managing their days — that stopping to listen can be a challenge. Therefore, I enjoy blogging — my work can be found at any time of the day and can be helpful when the parent needs it most. I also like the idea of it being shared and reaching people I do not know directly.
What do you hope your readers get out of your posts?
My hope is that I am helpful and that my advice is applicable yet realistic. That is honestly it. I have geared most of my blogs towards parents because I know how hard it can be.
You have worked in a variety of settings throughout your career. Which is your favorite and why?
Now that is a hard question. What I enjoy most about our profession is that I CAN work in a variety of settings and I continue to do this because it is what keeps me feeling alive. I absolutely LOVE academia– and mentoring and teaching are really so special to me. It feels good when a student thrives under my tutelage. I keep in touch with many of my students and invite them to keep me posted on their careers.
You have taught at Columbia University, NYU, Hofstra, CUNY Hunter, and more. What are you most excited about in regards to our next generation of speech-language pathologists?
I am continuously intrigued by how technology influences education and in the field of speech pathology we have seen so many wonderful advances in both our diagnostic and therapeutic approaches. I find this exciting and I know the next generation will catapult our field to amazingness. Teletherapy and online learning are only recently available and the impact will be widespread. I am currently teaching at NYU's online speech pathology graduate program and it is seriously impressive. These students are getting a quality, comprehensive education that really was not possible even just a few years ago.
Note: New York University is a 2U powered program.
How did you get interested in specifically working with those with autism?
My Master's degree at Teachers College, Columbia University was paid for by a scholarship through NYC's department of education under the agreement that I would work in the DOE for 2 years (paid!) Upon graduation, I worked for District 75 in Manhattan. District 75 is made up of 57 special schools designed to teach and help students with disabilities. I remember in my interview telling my soon-to- be supervisor that I wanted to "make the biggest difference that I could" and that I knew other therapists may not be able to work with students with serious diagnoses — but that I could and therefore I should. It is hard to explain — it was always a calling.
You have a phenomenal philosophy regarding the importance of treating the "whole child". Can you explain to our readers what this means and why it's important?
Thank YOU!! In the same vein, I always tell my students that we treat the child — not the diagnosis. A child's speech and language skills do not exist in a vacuum. They are attached to a human being — albeit a little human being — with an entire physical and emotional package. It is so very important to always be considering this. We are not our best if we are not feeling well, arguing with a loved one, on very little sleep, having an allergic reaction, experiencing sensory overload or seeking sensory input, dealing with tummy troubles — I could go on! In many instances, this is what our children are dealing with every day — we must be cognizant of this. Always.
You mention that graduate school did not prepare you for the fact that you oftentimes have to serve as the person helping a parent navigate a potential autism diagnosis- a very emotional situation. What is your advice to future SLPs who will also be in this position? What is your advice to professors who can help students understand that this could be a very important part of their job?
You make a very good point in that we must think about the big picture while preparing graduate students for their future careers. A major element to our career is counseling — counseling parents of pediatric patients and families and significant others of adult patients. This is covered a little bit in the university clinic [where graduate students treat their first clients under their supervisor's watchful eye] when the opportunity arises — but actual counseling techniques are not taught as part of the program. It can really be overwhelming when a family is just getting a diagnosis. We teach our students to be empathetic and sensitive and we encourage them to consider what the family is going through without being judgmental. But this does not eclipse experience and honestly this is what ultimately caused me to begin working with moms as they land on the path of being a special needs parent. These moms need support.
What is your best piece of advice for SLP supervisors?
To remember that while teaching others we can still be learning ourselves. I learn SO MUCH from my students. I love the way they think — sometimes a new, younger lens sees things differently and I can really appreciate that. I love the materials they plan for their sessions. I love listening to their insights on their approach. Also — to remember, ultimately, we are preparing our students to be career professionals and sometimes lessons play out under our purview that can be uncomfortable. I always think I would rather the student "mess up" with me than when they are out in the field — as an on-campus supervisor, we care so much about our students and truly want the best for them — that sometimes it can be frustrating.