Interview with Pam Drennen of Kidmunicate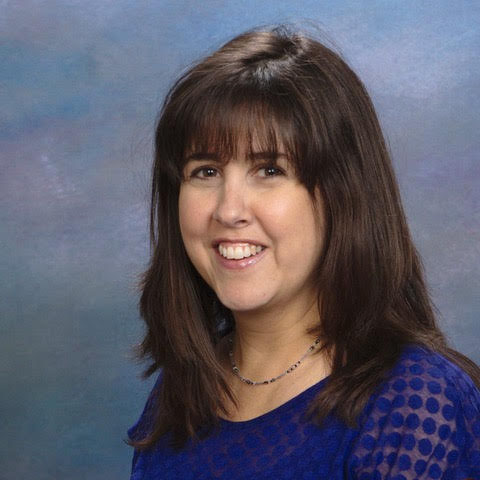 Pam Drennen MS CCC-SLP is a founder of Kidmunicate Pediatric Speech Therapy in Wayne, PA and serves as the Director of Clinical Services. Pam has a Bachelors and Masters degree in Speech Language Pathology from Loyola University in Baltimore, Maryland. During her graduate studies, Pam received the Aaron and Lillie Straus grant to work with children with Down Syndrome and did a Fellowship at the McAuley School for Exceptional Children. She has been passionate about helping kids with special needs ever since.
Pam has 25 years experience as a pediatric speech pathologist. In 2013, she started Kidmunicate, a successful clinic staffed with highly trained, certified, and licensed speech-language pathologists, who are supplied with state-of-the-art diagnostic and therapy materials. Pam believes strongly in working closely with physicians, educators and other professionals on a holistic approach to provide the best outcome for children with speech, language and feeding disorders. Pam also emphasizes a family focused strategy too. Kidmunicate SLPs work very closely with the family of special needs children to ensure that the techniques and plans covered in each therapy session carry over into the home to increase the chances for success.
Pam is a member of the American Speech and Language Hearing Association. She lives in Devon, PA with her husband Rob and her three children.
Note: You should consult with your doctor or speech pathologist for recommendations on treatment. The views and opinions expressed in this article are those of Pam Drennen and do not necessarily reflect the official policy or position of SpeechPathologyMastersPrograms.com
What inspired you to start the Kidmunicate blog?
It is really more than a blog. It is a resource for parents, SLPs with their CCCs and SLP students. I wanted to share information, ideas and activities with others so they could learn from some of the knowledge I have acquired over the years. My goal is to help as many children, and their families, with special needs as possible.

What do you hope readers get out of your posts?
I hope that families can use the information, ideas or activities in their everyday lives to make routines at home go more smoothly. And I hope that I have been able to help therapists with the knowledge I am sharing so that we can positively impact not only the children we see in our clinic but in settings across the country.
What led you to go into the area of social and communication disorders as an SLP?
Honestly, social and communication disorders are just one of the areas that we specialize in, however, I often share information (such as social stories) because I have seen the success with use of these stories. I wanted anyone in need to have access to them.
You share a bunch of client inspired "social stories" on your site, which are used to prepare children with autism for events or disruptions in routine. What is the importance of integrating real life and therapy when it comes to working with clients with autism?
Integrating real life and therapy is the most important aspect of what we do. If the children cannot generalize the skills in everyday routines, we have done a disservice to the children. We work very closely with the parents to understand what is going on at home and we tailor programs to meet the specific challenges. This is important to note because the outside world often forgets this, but children with autism are children. They need to experience the world like all children do. They should not have to avoid going to a grocery store, a bowling alley, a MLB baseball game or fly on a plane or go on a beach vacation. Learning comes from doing and we want to help clear the path to doing more and avoiding less. These stories help children with autism cope with new experiences by increasing their confidence to communicate.
What should parents do a) to keep track of whether their children are meeting their developmental milestones and b) if they notice their children are not meeting all of their milestones?
If they are already receiving services, parents should keep in close communication with their team of professionals (Developmental Pediatrician, Pediatrician, Speech Therapist, Occupational Therapist, Educators, Special Instructor etc.) If they are not receiving services and are concerned, they should reach out to their Pediatrician or a Developmental Pediatrician and seek an early intervention assessment in their county.
What is your advice for SLP graduate students?
I would recommend when they are completing their placements they should try to seek experience with a variety of ages as well as types of communication disorders. Find the focus area they will be most passionate about whether it is helping a nonverbal child speak for the first time or helping an adult stroke victim regain their ability to speak again. There are so many different areas in the field. Early on in an SLP's career, I recommend they find a setting where they will be able to collaborate with other professionals (Other SLPs, OT, PT, Neurologists, Pediatricians, etc.) in order to expand their knowledge of treating the whole child. Lastly, I feel the most important aspect of a successful therapy experience is to meet the families where they are in terms of their acceptance of the situation, respect their cultural differences and emphasize the positives in their child and family as you work to improve their communication skills.