Tips on How to Combat Speech Therapist Burnout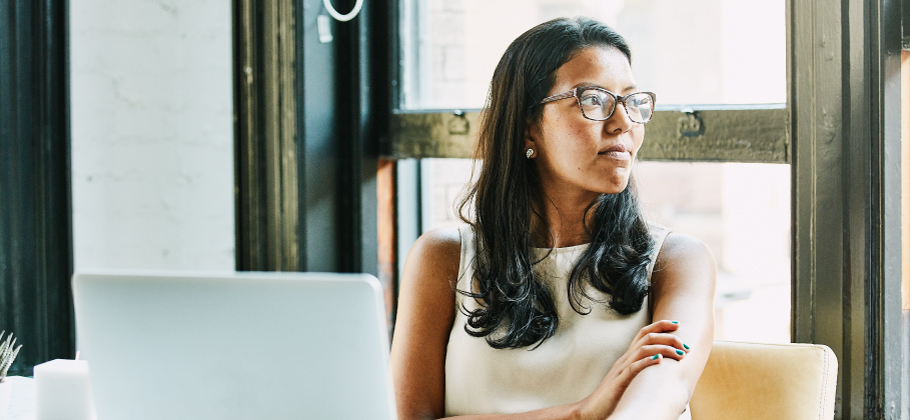 Burnout is a phrase that's arguably overused, tossed around to describe a particularly grueling week at the office or to signal that you really, really need a vacation. But for some people, burnout at work is a real thing. That's especially true for those who work in demanding fields with clients who have long-term, complex needs.
Speech therapy and career burnout and burnout rates for speech pathologists have been studied by industry experts over the years. We know that speech language pathology can be a rewarding career but many who become speech language pathologists (SLPs) face stressors on the job. If you're based in schools, you might be buried under end-of-year evaluations, while those who work in healthcare settings juggle many caseloads and a never-ending tussle with insurance forms and other paperwork.
Being aware of signs you have reached the point of burnout, is the first step toward averting it in your career.
What is Burnout?
The term "burnout" was first coined in 1974 by psychologist Herbert Freudenberger. At the time, Freudenberger was volunteering long hours in New York to help establish a new concept of free drug counseling clinics.
In the Journal of Social Issues, Freudenberger described the physical and behavioral toll that all-consuming commitment to the cause took on his staff as well as himself. Freudenberger's definition of a burnout came straight from the dictionary: "to fail, wear out, or become exhausted by making excessive demands on energy, strength, or resources."
Studies show that burnout is prevalent among healthcare professionals, including those who practice medicine and provide trauma counseling. What many of us deem to be the ideals of public service sometimes can collide with unrelenting daily realities, leading to what one researcher calls the "dark side of self-sacrifice."
Burnout is officially recognized by the World Health Organization as a syndrome resulting from "chronic workplace stress." Burnout can often be spotted if you're experiencing one or more of the following:
Exhaustion. You feel tapped out emotionally, physically, or in both arenas.
Detachment. You feel increasingly cynical about your job or coworkers. Your work brings more stress and frustration than satisfaction.
Poor work. Burnout keeps you from doing your best. You might feel unmotivated or have trouble focusing on tasks.
Burnout vs Compassion Fatigue
Burnout and compassion fatigue are related but distinct concepts. Compassion fatigue is when your capacity for empathy and compassion is sapped or overloaded. It can happen to first responders who deal with natural disasters or therapists who help survivors of abuse, war, or other disturbing experiences. Compassion fatigue often stems from contact with people who've endured trauma.
Burnout, by contrast, doesn't necessarily involve direct exposure to traumatic material. What's more, compassion fatigue can lead to symptoms—including recurring intrusive images, numbness, and avoidance—that are different or go deeper than the negative consequences of a burnout.
The Challenges of Being a Speech Language Pathologist
According to the most recent work life survey [PDF,78 KB] conducted by the American Speech-Language-Hearing Association (ASHA) in 2015, 4 percent of speech language pathologists said they were dissatisfied or very dissatisfied with their careers. The deepest dissatisfaction was reported by SLPs who work in nonresidential healthcare.
The above sources cite many factors that can contribute to burnout and stress among SLPS:
High caseloads in schools and hospitals
Scheduling issues or time management issues, including treating clients with complex needs with limited time
Unrealistic productivity expectations
Feeling that your skills are not up to the job
Lack of materials or support from administrators
Evaluation reports, progress notes, insurance forms, and other paperwork demands
Insufficient staff
Dearth of recognition and rewards
Being asked to work outside the SLP scope of practice
Bureaucracy
Large work groups that make delivering personalized quality care difficult
Misconceptions about the quality of public sector vs private sector SLPs
These challenges at work may also spill into your home life and relationships.
For SLP Students Who Fear SLP Job Burnout
If you're contemplating pursuing a master of speech pathology and a career in speech language pathology, you're choosing to dedicate your career to helping people. You may help a stroke patient learn to speak again, help an adult control their lifelong stuttering, teach a child with autism effective communication skills, or help rehabilitate someone after a traumatic brain injury.
Some days, your job may feel overwhelming. But that's normal. Despite the challenges, the ASHA survey linked above found that 53 percent of SLPs said they were very satisfied with their career choice. Another 37 percent responded that they were satisfied with their jobs.
Learning more about burnout triggers can help you be better prepared for your future as an SLP.
5 Signs of Speech Therapist Career Burnout
So how do you recognize burnout in yourself? Different people may have different telltale signs. Maybe you question whether you're really making a difference, or you believe other stakeholders you work with, like occupational therapists, have a better work life balance.
The World Health Organization offers five work-related symptoms of a burnout in a 2010 report [PDF, 3.3. MB].
1. You're cynical, sarcastic, or critical at work. Confrontations may be your way of expressing frustrations or dealing with self-doubt.
2. Because you are overwhelmed by a large workload or other reasons, it's hard for you to show up for your job and to get started. You may dread going into work.
3. You're less patient and more irritable with colleagues and customers.
4. You are fatigued, lack energy and are unproductive at work. The motivation you used to feel for your job may have eroded to the point where you're just going through the motions.
5. You may turn to alcohol or other drugs. Self-medication is an unhealthy way to cope.
Burnout may also lead to physical manifestations, such as stress headaches, weight gain, poor sleep, and muscle spasms.
10 Ways to Deal With and Avoid Burnout for Speech Therapists
Burnout doesn't have to be inevitable. You can take proactive steps now to avoid it or find ways to manage it if you already feel burned out. Based on the sources above, here are some tips to fight SLP burnout:
1. Take care of yourself. You've heard the rule about putting on your airplane oxygen mask first before helping others? Same goes for your job as an SLP. Prioritizing self-care can help you better serve your patients. So, eat right, get enough sleep, exercise, and avoid unhealthy fixes like nicotine or drugs. Taking up meditation or journaling might help too.
2. Find—or rediscover—meaning in your work. Remember why you became an SLP. Maybe your work has become mundane or rote. Look for ways to celebrate your achievements. Your patients' successes, big and small, are worthy of noting and savoring. So are the chitchats you enjoy with your colleagues. A simple switch in your attitude and perspective may help reignite joy in your career.
3. Increase your control. Risk of a burnout often depends on how demanding your job is. But it can also depend on how much control you have over your daily tasks or job functions. Look for ways you might gain more autonomy and minimize any impediments in the workplace. Do you have flexibility to set your own deadlines? Then, do so. Say no to additional tasks if you need to focus on something else. Make the decision to hold treatment sessions individually or in smaller groups, whatever will help you to be efficient and at peace. Or talk to your supervisor if, for instance, you feel the expectations from your job need to be adjusted.
4. Get away. If you sense that you're spiraling toward burnout, taking a break from work may help recharge your mind and body. The change of scenery may give you new insights or appreciation for your job situation. Carve out a vacation or find out if it's possible to take a short leave of absence.
6. Make friends. Strong ties with your coworkers may help you enjoy your job more. They can serve as your support network, an outlet for venting, or simply help make the day pass faster. Other options to grow your support system is to meet up with like-minded SLPs in your area or get active with professional organizations in your state.
7. Focus on a reachable goal. Envision your career ladder and know that you have to climb only one rung at a time. In other words, think about how you want to grow on the job this year, next year, or 5 years out, then pick a single career goal. Focus on what you can do to get closer to that goal. Perhaps earning a new accreditation would help you advance at work.
8. Pursue outside interests. A hobby or a creative activity can be a powerful counterbalance for career burnout. Find something that brings you pleasure outside of work. Take a dance or cooking class. Study a new language. Volunteer for worthy causes.
9. Try mindfulness. This is when you focus on something—be it breathing, eating, or situations at work—with total concentration and zero judgment. On the job, this may mean keeping an open mind and practicing patience no matter what. The technique can help prevent your negative feelings about your career from encroaching on your health and on other aspects of your life.
10. Get help. Confide in a trustworthy colleague or personal friend. Ask a therapist for help or find mentors who can tell you about the times that they've dealt with burnout. And if your company has an employee assistance program, get confidential counseling.
Know the Differences Between Depression and Burnout
Depression vs burnout—what are the differences? Depression is a mental illness that negatively affects the way you feel, think and act. It can be treated with medications and talk therapy. Burnout sometimes can lead to a host of physical and psychiatric problems, including depression and anxiety.
The best response to symptoms of depression is to get individual treatment. That may include addressing problems you may be facing outside of work with a certified counselor, as well as seeking support from your organization to ease your responsibilities or make other accommodations.
If you have been diagnosed with depression or think you have depression, call the National Helpline (1-800-662-4357) operated by the U.S. Department of Health & Human Services anytime. You will not receive counseling by calling the hotline, but you will be referred to treatment centers near you. Alternatively, you can do some research of your own using the Substance Abuse and Mental Health Services Administration website. Their Behavioral Health Treatment Services Locator allows you to look for providers that offer counseling for free or on a sliding-fee scale.
Information last updated May 2020