Interview With Dr. Alana Mantie-Kozlowski of Missouri State University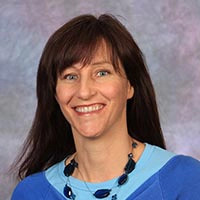 Alana Mantie-Kozlowski, Ph.D., CCC-SLP is an associate professor at Missouri State University, and also a certified speech language pathologist. She teaches and conducts research in the areas of acquired disorders of speech and language. She also is interested in the scholarship of teaching and learning.
Note: You should consult with your doctor or speech pathologist for recommendations on treatment. The views and opinions expressed in this article are those of Dr. Mantie-Kozlowski and do not necessarily reflect the official policy or position of SpeechPathologyMastersPrograms.com
How did you become interested in speech pathology?
Speech language pathology was of interest to me because of the diversity in caseload and practice setting. At one point in my career I worked with babies in a birth-3 program in the mornings and in the afternoons I worked in nursing homes. I have done home health, acute care, and outpatient rehabilitation. It is an amazing profession for anyone who enjoys working with people.

How has your experience working with aphasia rehab patients shaped your approach to research?
Because I have worked in a variety of settings, my focus when establishing research projects has often been shaped by the setting in which I was seeing clients. At times I worked with clients to assist them in "expressing their wants and needs effectively and efficiently." My research goals then would be investigating evidence-based strategies that support that outcome. Today, I have really made a shift in thinking. I still believe there is an important place for impairment-based therapies, but I also think we need to expand our socially-based approaches and publish research that demonstrates the importance of these efforts. Often, when students plan for sessions involving people with aphasia (PWA), they really want to focus upon verbal expression. I hope to inspire them to think about all the ways in which our clients can participate and contribute socially. I don't necessarily mean compensating for their expressive language challenges. Rather, could we get them involved in a group yoga class, or help them find an art class, etc.? Aphasia can be really isolating, and it can take some creativity to help think about options for PWA to stay engaged in their community.
In my case, because I was surrounded by some really talented professionals, I sought to establish a sing-along group for people with aphasia. The mission for the sing-along group was to develop a socially-based leisure activity for people living with aphasia that would be less focused upon verbal expression and tend toward establishing an enjoyable, ongoing social activity that is valuable in its own right. I was very fortunate to have a graduate SLP student, Clara Keller, partner with me on this activity. Before coming to graduate school, she was a licensed music therapist. I was also fortunate to have a brother who is an expert in community music making. Additionally, several graduate students were experienced musicians. Without their knowledge and talent it is doubtful that we would have been able to develop an enjoyable and sustainable program here at MSU.
The people who participated in the sing-along program taught me so many things! One important lesson was to rethink who might enjoy this activity. We found that people with less musical experience actually enjoyed our group more than some of our more accomplished musicians. I learned the importance of song selection that included selecting songs that stayed within a certain pitch range, that can have the tempo varied while still being enjoyable to sing, select songs that are appropriate for a group rather than a solo, that are challenging but not outside our skill set. I had no idea how much thought would go in to creating a repertoire of songs that was appropriate for our group. For musicians, I'm sure this is obvious – but I am a speech language pathologist.

What is some of the current research you are working on? How do you choose new research projects? And what are you most proud of?
I recognize that I am in a very fortunate position at Missouri State University (MSU). MSU highly values community engagement efforts that are designed to advance cultural competency, and to promote ethical leadership in our faculty, staff, and students. These align very much with my own personal interests for clinical experiences, teaching, and research. Two projects that I am really excited about right now include aspects of community engagement, cultural competency, and ethical leadership.
One study was inspired by my experience teaching students here at MSU who live with chronic illnesses. I am working with several students to explore how chronic illness impacts the lives of people who wish to pursue career goals that require college degrees. While faculty and students in CSD may be fairly knowledgeable about how to accommodate students with motoric, visual, attention, or auditory impairments, for example, the needs of people who have chronic illnesses are often uniquely different. We are learning about how these students navigate their academic path, about their biggest challenges, and how their peers and professors may better assist them. We hope to use this research to influence university policy as it relates to students who identify as being chronically ill.
My students and I are also continuing to work with people who have dementia. Along with my colleague, Jennifer Pratt, we have been working to develop ways promote the power of face-valued acceptance in social participation treatment models for individuals with dementia. We have been taking undergraduate and graduate students to memory care units in our community. Our goal is to increase their exposure to strategies designed to increase social engagement rather than to remediate communicative impairments, as they created a rich, communicative atmosphere for small groups of people with dementia. This social-based approach to care is not classically offered in many university training programs for SLP, and is rarely practiced in community settings. We posited that once students experienced the value of such approaches, they would agree that it should be. The study addresses diversity learning, which is really important to us here at Missouri State University. Students gain a better understanding of the lived-experience of the people with dementia through the power of stories that can be a substitute for lost memories. Health disparities of racial, ethnic, and socioeconomic groups are highlighted in our group discussions and planning sessions. This semester, graduate students will measure participants' engagement during the sessions under two different implementation environments.

What is your advice for SLP graduate students?
Graduate school is really different than undergrad. When our current graduate students were completing their undergraduate coursework, they were mainly focused on how to achieve a "A" in the class. Many will tell you that that was their only goal. The concept of actually learning the material for a purpose other than the grade came in second, if at all. These grade-focused students were rewarded for their efforts with a spot in the graduate program. It is hard to adjust that thinking when graduate school acceptance is heavily based on GPA. Once a student enters graduate school, their focus should be on preparing to offer high quality care to their future clients. This is not an easy shift to make for most of our students. We try to promote that thinking by using case studies the force integration of knowledge. After the first year of graduate school, some students have made the shift while others come to faculty office hours demanding where in their notes that answer to the test was found! By the time students are ready to graduate with their Master degree the concept has really taken hold. My advice to incoming graduate students is to adjust their thinking early in the program – take advantage of every opportunity to learn how to provide high quality care for your clients.
Earn your Online Master's in Speech Pathology from Emerson College
Sponsored Online Speech Pathology Programs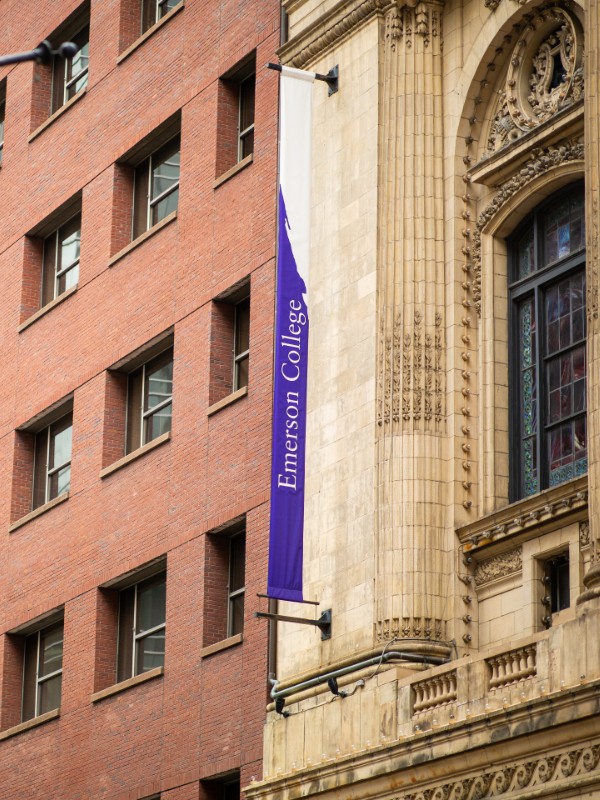 Online MS: Pursue SLP Certification. Study FT/PT
Speech@Emerson enables you to earn an MS online and pursue SLP certification in as few as 20 mos. Learn the same curriculum as the on-campus program. Study FT or PT.
Prepares you to pursue certification as an SLP generalist
In-person clinical placements at faculty-approved partner sites
As few as 20 months to complete
info SPONSORED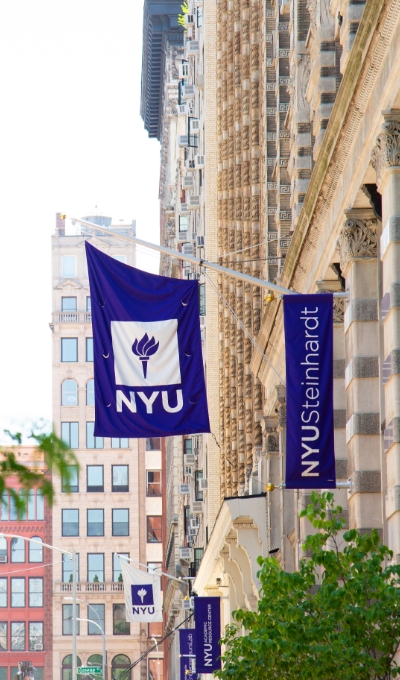 Want to Become an SLP? Earn an MS Online at NYU
NYU Steinhardt's online master of science program in Communicative Sciences and Disorders prepares aspiring speech-language pathologists with a comprehensive professional education.
Prepares students to pursue SLP licensure
Accredited by ASHA's Council on Academic Accreditation
As few as six terms to complete
Full-time and part-time plans of study
info SPONSORED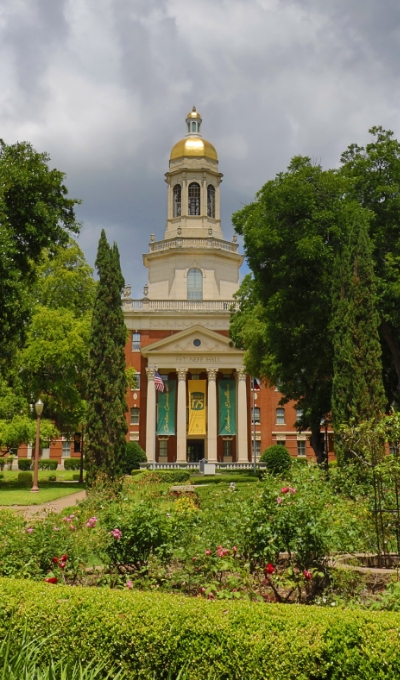 Earn Your CSD Master's Online From Baylor
Baylor's CSD master's program online can be completed full time in 20 months or part time in 25 months. Bachelor's required. No GRE required.
Part-time and full-time options: 20 and 25 months
Industry-leading curriculum in a faith-based environment
Bachelor's Degree Required
info SPONSORED