Interview With Dr. Amy Tepper of Baldwin Wallace University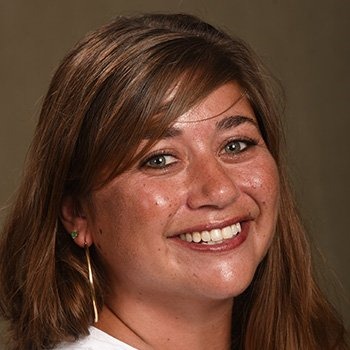 Dr. Amy Tepper, CCC-SLP is an assistant professor in the Department of Communication Sciences and Disorders at Baldwin Wallace University (BW) in Berea, Ohio. Dr. Tepper joined the faculty of BW in 2016 with 20 years of professional experience providing rehabilitation opportunities to individuals presenting with various disabling communication and feeding/swallowing impairments across the lifespan (clinical, medical, and school-based settings); she has presented at a variety of conferences throughout the United States.
Her primary interest areas include: developing and enacting innovative instructional supports/methods towards mitigating potentially disabling barriers in education, creating maximally supportive classroom learning environments, facilitating equitable student access to educational resources and supports, and meeting the educational needs of underserved and vulnerable populations effectively. In 2008, Dr. Tepper was awarded 'Inclusive Teacher of the Year' by the Disability Studies in Education Special Interest Group of the American Educational Researchers Association.
At BW, Dr. Tepper teaches a variety of graduate and undergraduate coursework specific to such topics as: integrating solutions-focused problem solving, ethics, evidence-based practice and collaborative consultation into clinical practice; developing practitioner awareness and consideration of the social model of disability; diagnosing and providing therapeutic intervention to children presenting with disabling language impairments; diagnosing and providing therapeutic intervention to children presenting with disabling speech sound disorders, diagnosing and providing therapeutic intervention to individuals presenting with disabling communication impairment(s) across the lifespan; differentiation of intervention approaches consistent with the principle tenets associated with universal design for learning; innovative preventive-intervention programming development; consideration of the integral role of speech and hearing science in clinicians' practice; policy analysis and advocacy; and, traditional research methods in communication sciences and disorders. Additionally, she consults with school-based professionals, collaborates with colleagues, supports undergraduate student research, and supervises undergraduate and graduate clinicians.
Note: You should consult with your doctor or speech pathologist for recommendations on treatment. The views and opinions expressed in this article are those of Dr. Tepper and do not necessarily reflect the official policy or position of SpeechPathologyMastersPrograms.com
What got you interested in disabling barriers in education and maximizing supportive learning environments?
I became interested in mitigating potentially disabling barriers in education and in creating maximally supportive classroom learning environments during my doctoral learning journey in the Disability and Equity in Education (DEE) program at National Louis University in Chicago, Illinois. In my many years in the field as a school-based practitioner, it became increasingly clear to me that learning contexts and instructional practices can either help or hinder short-term student performance and/or long-term student learning outcomes irrespective of an identifiable impairment (disabling or not). The more I learned about the social construction of disability and the medical model vs. social model of disability, as well as the reconceptualization of 'disabled' as a verb form (as in, 'I am disabled by…'), the more I questioned 'who benefits' from the structure/ institution of education in its current state. The forenoted inquiry served as the driving force and platform behind my doctoral research, and has altered my perspective on effectively meeting the needs of those I was previously privileged to serve as a therapeutic interventionist and those I currently serve as an educator and clinical skills Facilitator.

What are common ways in which a classroom becomes an unsupportive learning environment for some or all of its students?
In my experience, some common ways a classroom setting can become a lesser supportive context for some, or all, of its students may be secondary to: a lack of knowledge and/or understanding by school-based professionals (including administrators, general educators, special educators, program assistants, 1:1 assistants, related services providers, etc.) regarding effectively meeting the learning needs of all students irrespective of identified disabling impairment(s); inadequate services/supports within the learning context; poorly differentiated or undifferentiated curricula; absence of the principle tenets and instructional practices associated with Universal Design for Learning during student-learning opportunities; and privileging certain types of intelligence (usually linguistic and logical-mathematical) over other human intelligences, skills, and aptitudes.

What types of barriers exist for students who have speech and language disorders?
For some students identified with disabling communication impairment(s), typical barriers within the classroom context may include:
A lack of visual supports and/or limited or no access to visually mediated communication support systems/assistive technology/augmentative and alternative communication systems
Inadequate time for students to process/comprehend/formulate/express utterances of increasing length and complexity
Insufficient differentiation of instructional materials by educators
Perceived time pressure by students
Inflexible instructional language and curricular programs
A lack of facilitative adult communication supports naturally embedded within learning
opportunities and contexts throughout the school day.

What are the biggest obstacles to eliminating these barriers and how can learning environments be made more supportive?
The greatest obstacles to eliminating barriers in learning contexts for students identified with disabling impairment(s) include a lack of time for high-quality professional development/collaboration/consultation among school-based professionals, burgeoning caseloads and/or unreasonable workload demands, and limited financial and human resources.
Learning environments can be enhanced, or made more supportive, for students- with or without identified impairments, through educators' use of modified instructional language (i.e., rephrasing, repeating, etc.), use of facilitative communication supports (e.g., additional time, question previews, forced choices, etc.), use of visual models/supports during instructional opportunities; and differentiation of instruction to meet the needs of all learners (adjusting for varied levels of student engagement, as well as adapting formats of content representation and knowledge expression). Furthermore, establishing an inclusive classroom community- that values the contributions of all members, exponentially increases the number of opportunities for student use of assistive technology, visually mediated communication supports, and/or augmentative/alternative communication supports throughout the day.

Are there any barriers that have been significantly reduced over the years? How has student access to the support they need become more attainable in the present day than it was before?
Over the years, access to the physical structures of school buildings and learning spaces has improved for those with identified disabling impairment(s). However, equitable student access to meaningful learning opportunities and increasingly rigorous curricular content, for all students, remains problematic.
Student access of learning resources/supports and related services supports within learning contexts has become more attainable given an increased focus on evidence based practices, by professionals, during the assessment and intervention process. Additionally, it is my sense that many preservice programs for school-based professionals seemingly provide more in-depth learning opportunities related to differentiated instruction, Universal Design for Learning, and interactive teaming/collaborative consultation- all of which benefit students in need of personalized support. Furthermore, the rise of student-focused, pre-referral enrichment programs has led to greater student accessibility to resources and supports- without the need of an eligibility determinant to qualify for additional, intensive, personalized instruction.

What aspect of your research are you most proud of?
Regarding my research, I am proudest of its foundational quality, as a formative inquiry, that gives rise to limitless possibilities and provides a framework for potential subversion/disruptive innovation, and subsequent transformation of the status quo in the current education system. By simply reframing policy to effectively meet, protect, and honor the learning needs of all students- irrespective of skills aptitude/profile in a maximally supportive context, as well as critically evaluating the ways that rigid/insufficient curricular programs and overreliance on archaic assessment and ineffective instructional practices contribute to the disabling of all learners, we can supplant those programs and practices with those that mitigate potentially disabling barriers in meaningful ways for all learners.

What is your advice for SLP graduate students?
At this time, I would advise graduate students enrolled in communication sciences and disorders programs to take some time to: consider alternate paradigms/models/perspectives regarding disability, critically evaluate contexts and everyday practices that may delimit and/or adversely impact client success, develop a deeper understanding of impairment vs. disabling impairment, and reimagine clients as active agents participating in the enrichment/intervention/ diagnostic process- not as passive recipients of prescribed treatment (no individual should receive speech-language services…he/she should participate in speech-language services).
Sponsored Online Speech Pathology Programs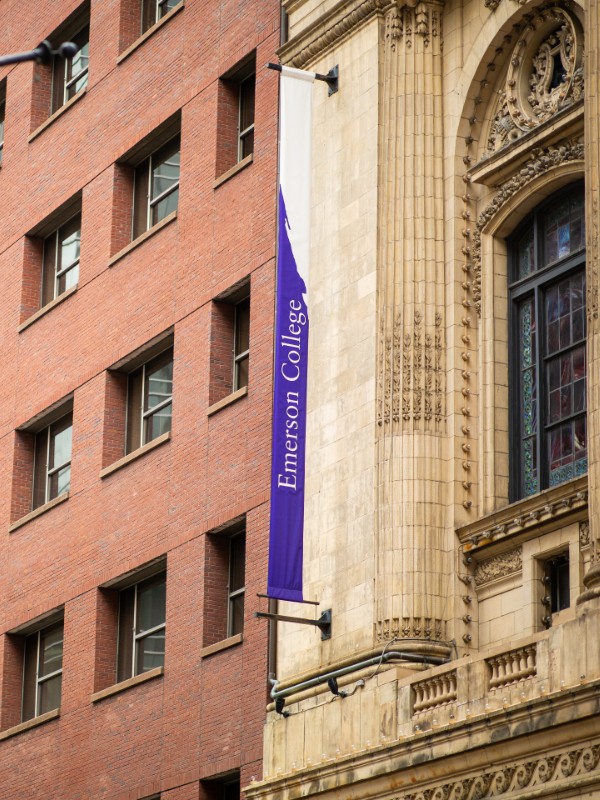 Online MS: Pursue SLP Certification. Study FT/PT
Speech@Emerson enables you to earn an MS online and pursue SLP certification in as few as 20 mos. Learn the same curriculum as the on-campus program. Study FT or PT.
Prepares you to pursue certification as an SLP generalist
In-person clinical placements at faculty-approved partner sites
As few as 20 months to complete
info SPONSORED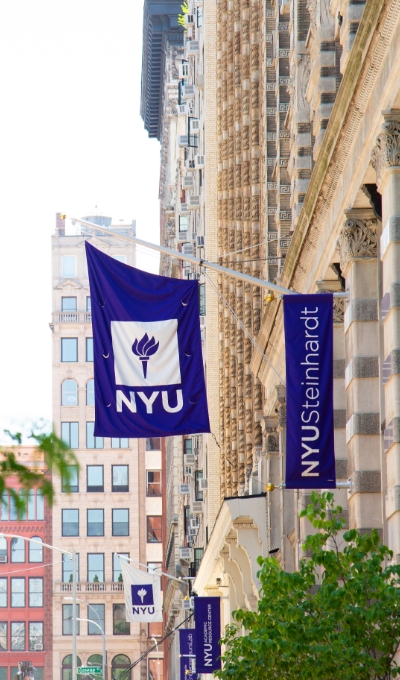 Want to Become an SLP? Earn an MS Online at NYU
NYU Steinhardt's online master of science program in Communicative Sciences and Disorders prepares aspiring speech-language pathologists with a comprehensive professional education.
Prepares students to pursue SLP licensure
Accredited by ASHA's Council on Academic Accreditation
As few as six terms to complete
Full-time and part-time plans of study
info SPONSORED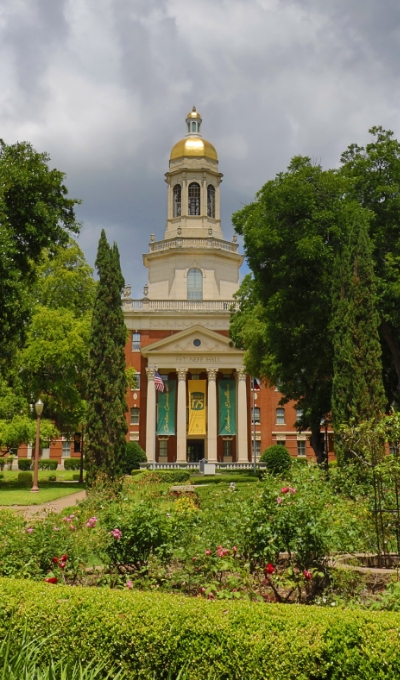 Earn Your CSD Master's Online From Baylor
Baylor's CSD master's program online can be completed full time in 20 months or part time in 25 months. Bachelor's required. No GRE required.
Part-time and full-time options: 20 and 25 months
Industry-leading curriculum in a faith-based environment
Bachelor's Degree Required
info SPONSORED