Interview with Dr. Angela Losardo of Appalachian State University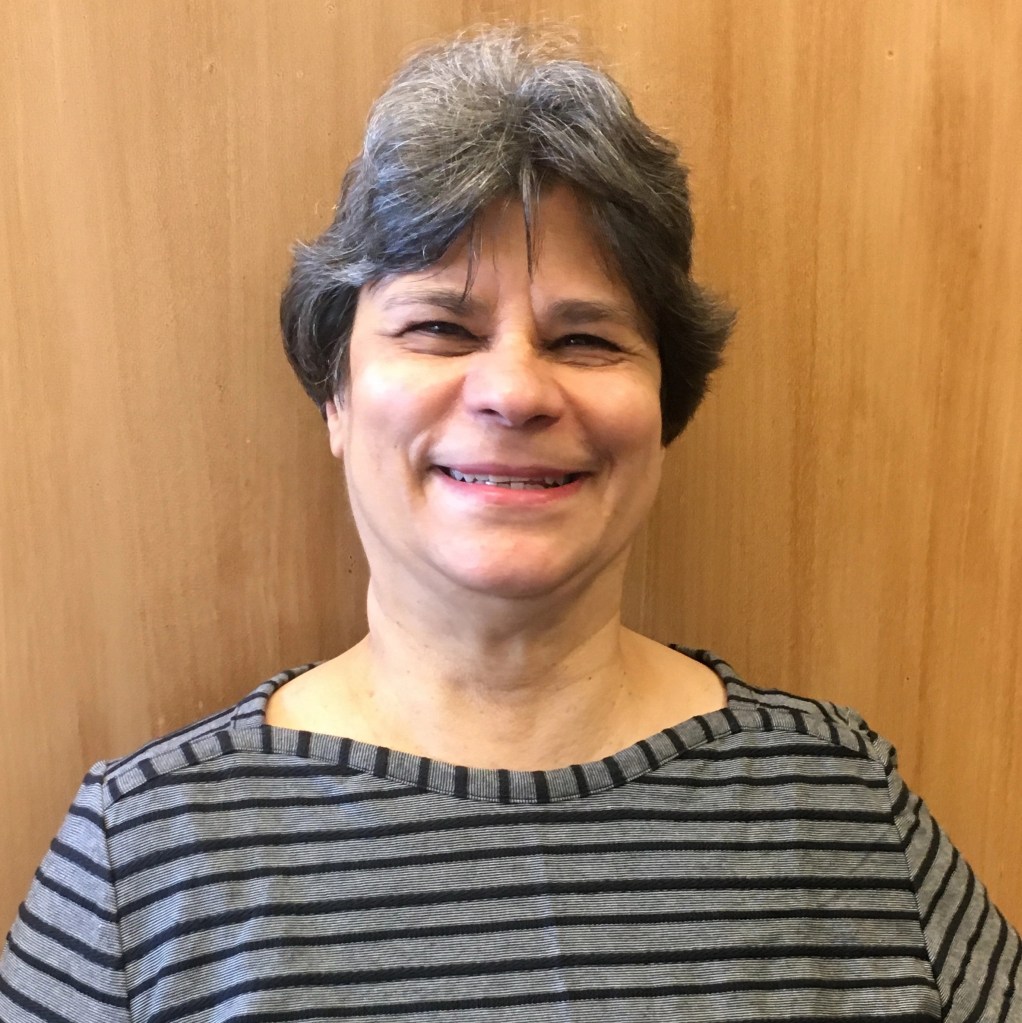 Dr. Angela Losardo is a Professor in the Department of Communication Sciences and Disorders at Appalachian State University in North Carolina. She teaches in the areas of language and literacy as well as clinical processes and procedures. Her research interests include the efficacy of using activity-based intervention with individuals who have developmental disabilities, interdisciplinary personnel preparation, and alternative and cross-cultural approaches to assessment.
Note: You should consult with your doctor or speech pathologist for recommendations on treatment. The views and opinions expressed in this article are those of Dr. Losardo and do not necessarily reflect the official policy or position of SpeechPathologyMastersPrograms.com
What got you interested in alternative literacy assessment and intervention approaches?
In the late 1980s, I was a doctoral student at the University of Oregon studying with Dr. Diane Bricker. My fellow doctoral students and I had numerous discussions about the shortcomings of traditional models of assessment and intervention in view of developing theory and research. During that time and in subsequent years, one of my fellow doctoral students was focused on how to assess and support literacy development in young children with disabilities, while I was interested in the efficacy of using activity-based intervention with young children who were at risk for or who had developmental delays. Eventually, we were approached about writing a book on alternative approaches to assessing young children. We scoured the literature looking for information on effective alternative assessment methods for young children with diverse cultural and linguistic backgrounds, as well as for children with developmental disabilities. Although we found articles and books that provided general overviews of alternative assessment models, we believed they lacked the specificity needed by practitioners to successfully implement those models in preschool settings. The aim of our book was to provide practitioners with specific guidelines to implement alternative approaches to assessment in preschool settings and how to adapt assessment and intervention procedures for children who are developmentally different. Although the alternative assessment procedures described in our book are geared toward language and literacy, these procedures can be used to assess multiple domains of development.

When should speech-language pathologists be considering alternative assessment and intervention?
Speech-language pathologists should consider using alternative assessment approaches when they suspect that traditional models of assessment have resulted in an underestimation of the developmental capabilities of the children with whom they work. Traditional approaches present serious limitations in terms of their educational relevance and appropriateness when used to assess children from culturally and linguistically diverse backgrounds or who have disabilities. That is not to say that traditional assessment should never be used. Multiple assessment sources and methods, ranging from standardized tests to non formal procedures, should be used in order to provide the most comprehensive and realistic picture of children's developmental abilities across contexts. Alternative approaches to assessment are particularly useful when planning curriculum and making decisions regarding instruction for children who are culturally and linguistically diverse or who have disabilities.

There are several different types of alternative interventions out there, what made you choose to focus your current research on theatre as an intervention specifically?
Several summers ago, a friend invited me to a performance by her son at the Jones House, a local cultural center. He was going to perform selected scenes from Beauty and the Beast. He and my daughter were school friends, so I had known him for many years. When he was a young adult, I would see him around town, but had not had an extended conversation with him in several years. He always seemed quite shy, putting his head down while we talked, and speaking very softly. Often his speech was unintelligible. The night of the performance, I walked into Jones House where he greeted me with a huge smile and said, "Welcome! Come in. There are refreshments in this room." He led me to another room where there were platters of fruits, cheeses, and desserts and said, "Help yourself!" I asked him if he remembered me, and he replied, "Yes, I remember." What struck me most was that he gave me direct eye contact and spoke clearly and with confidence! Later, I met with his mom and she told me that he had been working with a drama coach. My friend's son has Down syndrome, and she told me that both she and her husband had noticed significant improvements in his overall communication, his intelligibility, and in his self-confidence. Shortly after that performance, I decided to work with several of my colleagues to create a program for adolescents and young adults with developmental disabilities and moderate to severe communication impairments. I was interested in studying the efficacy of using activity-based intervention with this population to embed speech, language, communication, and social goals in activities associated with theatrical productions.
What does a theatre-based intervention entail? What has your research found in terms of efficacy?
The Theatre and Therapy Program is an interprofessional collaboration between the Departments of Communication Sciences and Disorders (CSD) and Theatre and Dance at Appalachian State University. Each semester, we work with 8 client participants who have ranged in age from 15 years to 27 years. We also recruit undergraduate and graduate CSD students as well as undergraduate theatre students. We meet one evening a week for two and a half hours. Our typical schedule involves a one hour instructional period for the students before the client participants arrive. After our participants arrive, we conduct a 30-minute large group social activity where snacks are served, followed by warm-up activities designed to teach movement and vocal technique. Next, we break into small groups consisting of the client participant, the CSD graduate and undergraduate students, and the theatre student in order to rehearse selected scenes which are chosen by each client participant. During rehearsal time, we use activity-based intervention to teach individualized speech, language, communication, and social goals. We modify the scripts so that multiple opportunities to practice each participant's goals are provided. Video modeling is also used so our participants can practice their scenes at home. Finally, we conduct a second large-group activity for 15 minutes in which improvisation and/or social communication activities are used. Each semester culminates with a final performance. Parents and relatives of our participants, students and their friends and families, faculty from both Departments, administrators, and individuals from the community are invited.
Preliminary data shows the effectiveness of the model in improving the speech, language, communication, and social skills of our participants. Additionally, parents of all participants have reported gains in the self-confidence of their children.

How often are theatre interventions currently used? Are there obstacles to effectively working this method into sessions?
I am aware of two or three other theatre and therapy models that are designed for individuals who have autism (e.g., Hunter Heartbeat Method and Theater Therapy through Shakespeare; SENSE Theatre® Research Program). Over the past two years, we have encountered several obstacles to implementing our model that are typical when conducting applied research (e.g., attrition, scheduling, transportation), as well as more challenging issues related to funding and sustainability. Fortunately we have had the support our respective Deans and Department Chairs to work through these obstacles. For example, the Founding Dean of the College of Health Sciences and the University Research Council provided funding for our audio and video recording equipment. The Dean of the College of Fine Arts and Sciences provided funding for an Innovative Interdisciplinary Curriculum Grant that enabled us to design a theatre and therapy class that students in the program can take as an elective. The Chairpersons of the Departments of Communication Sciences and Disorders and Theatre and Dance have been generous in their support for the snacks and refreshments used in our social communication therapy activities, and the Chair of the Department of Theatre and Dance has allowed us to use the black box theatre on the Appalachian campus for our final performances. Our team is currently considering various options for sustainability of the program.

What aspect of your work and research are you most proud of?
I have worked as a practitioner with young children in a variety of inclusive environments (e.g., home-based programs, center-based preschools) and with school-age children, adolescents, and adults in public schools, residential facilities, hospitals, and private agencies. My research interests have focused on the efficacy of using activity-based intervention with children who have developmental delays and disabilities, interdisciplinary personnel preparation, and alternative and cross-cultural assessment procedures. I am most proud of my work with the Theatre and Therapy Project. For me, it represents a culmination of all of my previous work and research experiences, and the application of all that I have learned over the course of my career. In 2017, our Project was featured in Appalachian Today, a website which reports news and events at Appalachian State University. Videotaped segments from of one of our final performances were included.

You have been a faculty member at Appalachian State University for almost 25 years. What has changed most about training speech-language pathologists?
There have been a number of changes over the last 25 years that have affected the manner in which we prepare speech-language pathologists. Our profession's scope of practice was expanded to include swallowing and ASHA certification standards have been revised. Federal policy was amended to recognize the importance of parental involvement in the services that we provide; alternate assessment is included as part of state and local accountability systems; research evidence is required to support the decision making process; and school systems are required to provide assistive technology devices and services to students with disabilities. All of these changes have necessitated considerable modifications to the graduate curriculum in speech-language pathology.

What is your advice for future SLP students?
The advice I would give anyone who is considering entering this profession is to find your passion and take advantage of opportunities that arise during your graduate program to hone your skills. Consider that it will take you approximately 7 years to work independently as a speech-language pathologist (4 years at the undergraduate level, up to 2 years at the master's level, and 1 year as a clinical fellow working under the supervision of a certified speech-language pathologist). I can still remember the day when I received my first paycheck as a practicing speech-language pathologist. I found it difficult to believe that I was being paid for doing something that brought me so much joy. Find the joy in what you do!
Sponsored Online Speech Pathology Programs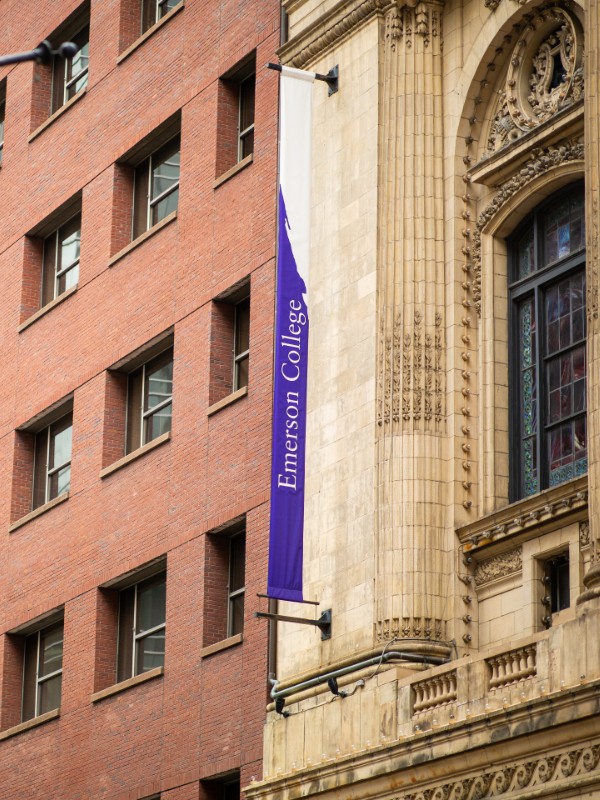 Online MS: Pursue SLP Certification. Study FT/PT
Speech@Emerson enables you to earn an MS online and pursue SLP certification in as few as 20 mos. Learn the same curriculum as the on-campus program. Study FT or PT.
Prepares you to pursue certification as an SLP generalist
In-person clinical placements at faculty-approved partner sites
As few as 20 months to complete
info SPONSORED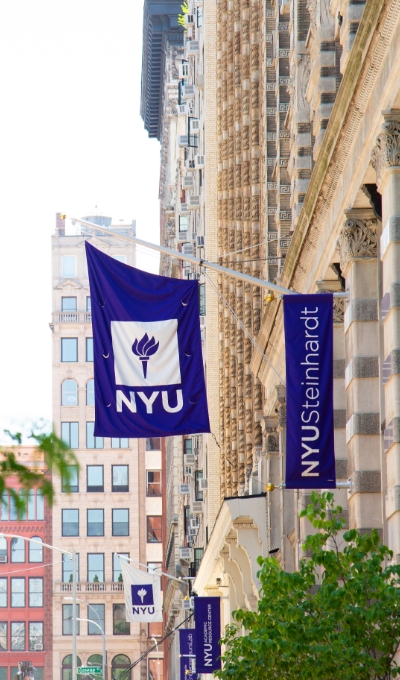 Want to Become an SLP? Earn an MS Online at NYU
NYU Steinhardt's online master of science program in Communicative Sciences and Disorders prepares aspiring speech-language pathologists with a comprehensive professional education.
Prepares students to pursue SLP licensure
Accredited by ASHA's Council on Academic Accreditation
As few as six terms to complete
Full-time and part-time plans of study
info SPONSORED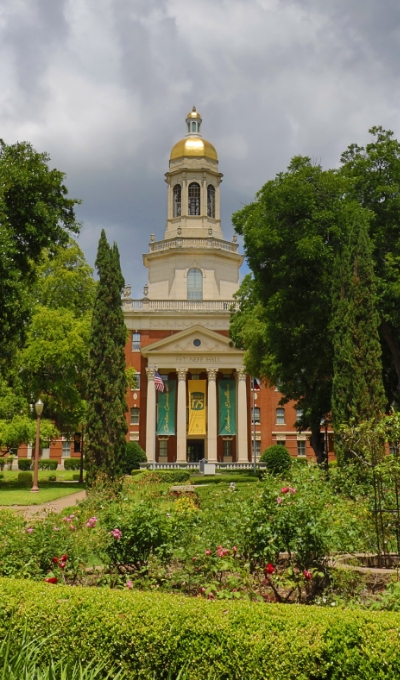 Earn Your CSD Master's Online From Baylor
Baylor's CSD master's program online can be completed full time in 20 months or part time in 25 months. Bachelor's required. No GRE required.
Part-time and full-time options: 20 and 25 months
Industry-leading curriculum in a faith-based environment
Bachelor's Degree Required
info SPONSORED