Interview With Dr. Angela Roberts of Northwestern University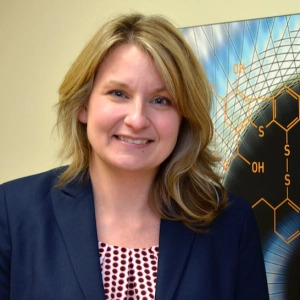 Angela Roberts, MA-SLP, PhD earned her PhD in Health and Rehabilitation Sciences at the University of Western Ontario and completed a postdoctoral fellowship in cognitive neurology. She is an Assistant Professor in the Roxelyn and Richard Pepper Department of Communication Sciences and Disorders at Northwestern University and is a trained speech-language pathologist with more than 20 years of experience in neurodegenerative disorders. Dr. Roberts is the Principal Investigator of the Language and Communication in Aging and Neurodegeneration Research Group. Her research focuses on developing novel linguistic biomarkers of dementia progression including spoken discourse and social interaction changes. She applies these findings to the development and evaluation of interventions for communication impairments that affect individuals with dementia and their family care partners.
Note: You should consult with your doctor or speech pathologist for recommendations on treatment. The views and opinions expressed in this article are those of Dr. Roberts and do not necessarily reflect the official policy or position of SpeechPathologyMastersPrograms.com
How did you become interested in researching adults with neurogenic disorders?
My research program was, and continues to be, inspired by the clients I saw as a practicing speech-language pathologist. My research program and my clinical passions are centered on older adults because I believe that one of our greatest responsibilities is to preserve the ability of older adults to communicate their life stories and to age well in healthy and supportive environments, even in the context of neurodegenerative disorders.
As a clinician working exclusively with those with neurodegenerative disorders I was struck by two findings: 1) the basis of many of our interventions for adult-related disorders were out of sync with current advances in cognitive science, theories of adult learning/behavioral change, and neuroscience and 2) although our interventions were person-centered they did not always consider fully and scientifically the impact of disorders and interventions on the family system as a whole. These gaps led to limited interventions specifically for neurodegenerative disorders such as Parkinson's disease, which was an important area of my practice. At the foundation of my research program is the desire to create and to implement science in a way that will address these unmet needs of adults with acquired communication and cognitive disorders.

What are some of the most important things we've learned about this subject in the past couple decades?
Communication difficulties mediate caregiver burden both directly and indirectly through needs driven behaviors – making it essential that we consider the impact of the disease and our interventions on the family system as a whole.
Caregiving roles (both familial relationship and the degree to which someone perceives themselves as a caregiver) affect treatment goals and perceived impact of communication problems. This has a significant impact on how we evaluate disorders and design treatments in these populations.
That people with dementia can benefit from interventions. We may not see the steep trajectory of recovery typical in more acute injuries, but we do have growing evidence that interventions may improve function, participation, and possibly slow the trajectory of decline. These are all important goals that align with the medical management of these individuals.

What do we still need to know to best help adults with neurogenic disorders?
Understand the trajectory of speech, language, and cognitive changes over time in neurodegenerative disorders and the mediators of those changes (depression, caregiver burden, medications, etc.) in order to better evaluate treatment outcomes and develop personalized medicine approaches in these populations.
Develop novel treatment delivery models that link clients to expert care providers in the field, including telemedicine approaches. Doing so will require the integration of experts from user experience, engineering, health communication, and clinical fields.
Broaden our perspectives of care, developing flexible interventions that can be adapted over the duration of the disease from diagnosis until life's end. Doing so will require us to focus on dynamic models of education, skill-based, and participation-based approaches that align with medical care models and that can be delivered within a family systems philosophy.

What are some of the barriers to this population getting the speech and language care that they need?
Reimbursement systems that do not prioritize communication-based interventions in these populations or provided only a limited number of visits
Novel service delivery models that increase accessibility to treatments and lessen the burden (e.g., transportation, financial, getting those with dementia organized and out of the house for appointments) on care partners
Knowledge gaps – specifically typical aging processes, development and implementation of truly family-centered interventions in adults, knowledge of neural and behavioral disordered processes in neurodegenerative disorders
Lack of specific assessment and interventions tools developed for and validated in individuals with dementia

How do you select new research topics?
My research program is diverse and includes the development of spoken language biomarkers of cognitive changes in high-risk individuals, the development of novel engineering tools for advancing diagnostics and treatment in speech-language pathology, and the design and implementation of interventions that address communication problems in neurodegenerative disorders within a family systems framework. There are several drivers of my research program including gaps in the available research and clinical practice needs. However, the two most important drivers are client-driven needs and student inspiration. I work closely with people living with neurodegenerative disorders and their families through a number of community outreach programs. I use these opportunities and input from my lab's patient advocacy committee to consider those research questions that are most important to individuals living with these conditions and their families. I am also fortunate to have a group of enthusiastic, inspiring, and dedicated student scholars who are constantly bringing new perspectives to my research.

What aspect of your research are you most proud of?
I am grateful that my research program has helped improve the lives of people living with neurodegenerative disorders and that my work has provided a voice and a label to concerns experienced by these individuals, but not previously understood by the scientific community. When I first began my research program, Parkinson's disease education materials specific to speech-language pathology interventions focused almost exclusively on speech problems. Yet, people with Parkinson's disease were reporting that their communication problems were not isolated to speech issues. Now, the current version of the same education materials includes sections on the impact of the disease on cognitive-communication and language – giving a voice to those previously unheard patients. I am proud that my work has contributed to this knowledge. I am grateful that I am in the position to apply novel models from the biomedical field and from the engineering field to create paradigm-shifting approaches to using speech and language as a biomarker of disease and for developing remote monitoring technologies that I hope revolutionize our ability to monitor disease states and treatment gains in the client's home. My research program has much more work yet to do, but I am so very grateful that I have had the opportunity to contribute in these and other ways to our clients, their families, and to my clinical profession.

What wisdom do you have for current graduate SLP students?
Never stop learning and always be willing to contribute to the larger body of knowledge that guides our profession. Our profession is constantly changing. It changes because of research conducted in labs. It also changes because of clinicians who are willing to practice scientifically and then share their knowledge through publications and through presentations at local and national conferences. In a field that is constantly changing, the greatest threat to advancement is inertia. Joining or starting a journal club, investing in yourself by attending conferences, and challenging yourself to think of each client as a case study upon which you can build your own knowledge are all ways to keep advancing our field's science. Remember, it is always about the person and the family sitting in front of you. Do your best, remain current in your practices, constantly seek and create knowledge not only because it will advance our field – but because it will allow you to do your best by those individuals we have the gift of serving every day.
Learn more about the Language and Communication in Aging and Neurodegeneration Research Group.
Sponsored Online Speech Pathology Programs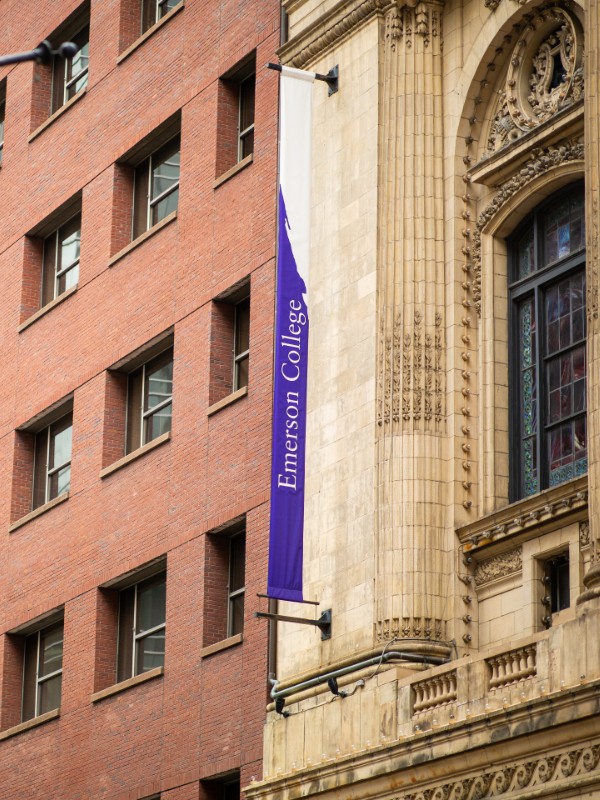 Online MS: Pursue SLP Certification. Study FT/PT
Speech@Emerson enables you to earn an MS online and pursue SLP certification in as few as 20 mos. Learn the same curriculum as the on-campus program. Study FT or PT.
Prepares you to pursue certification as an SLP generalist
In-person clinical placements at faculty-approved partner sites
As few as 20 months to complete
info SPONSORED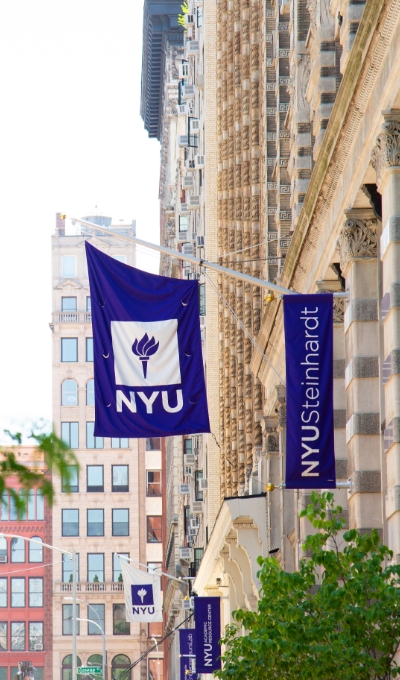 Want to Become an SLP? Earn an MS Online at NYU
NYU Steinhardt's online master of science program in Communicative Sciences and Disorders prepares aspiring speech-language pathologists with a comprehensive professional education.
Prepares students to pursue SLP licensure
Accredited by ASHA's Council on Academic Accreditation
As few as six terms to complete
Full-time and part-time plans of study
info SPONSORED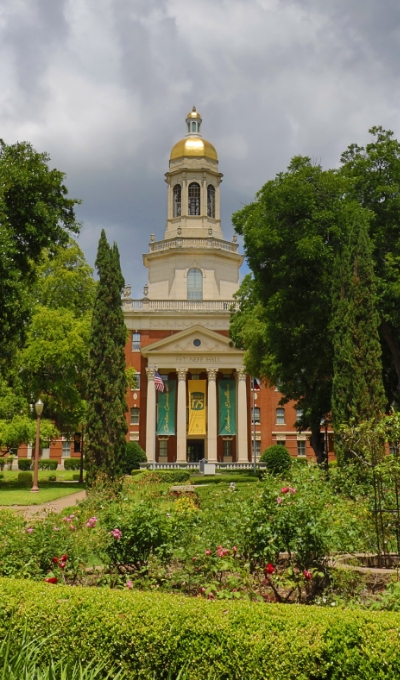 Earn Your CSD Master's Online From Baylor
Baylor's CSD master's program online can be completed full time in 20 months or part time in 25 months. Bachelor's required. No GRE required.
Part-time and full-time options: 20 and 25 months
Industry-leading curriculum in a faith-based environment
Bachelor's Degree Required
info SPONSORED