Interview With Dr. Elizabeth Madden of Florida State University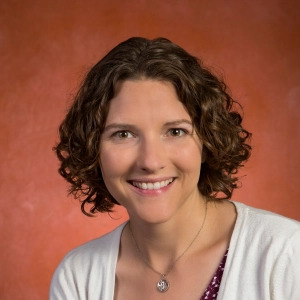 Elizabeth B. Madden, Phd, CCC-SLP is an assistant professor in the School of Communication Science and Disorders at Florida State University. Her research is focused on aphasia, with a particular interest in the relationship between spoken and written language processing and the rehabilitation of acquired reading and writing impairment. She teaches neurological basis of communication at the undergraduate level and acquired neurolinguistic and cognitive disorders at the graduate level.
Note: You should consult with your doctor or speech pathologist for recommendations on treatment. The views and opinions expressed in this article are those of Dr. Madden and do not necessarily reflect the official policy or position of SpeechPathologyMastersPrograms.com
How did you become interested in researching aphasia?
My interest in aphasia research is the result of my early academic, clinical, and research experiences. My academic training at Vanderbilt University and clinical fellowship at the VA Tennessee Valley HealthCare System sparked my initial interest in aphasia research. During my Master's program, I was fortunate to complete my aphasia coursework and an independent study focused on primary progressive aphasia with Dr. Michael deRiesthal. His enthusiasm for aphasia rehabilitation and management inspired me to pursue clinical work serving individuals with aphasia. The patients with aphasia I had the privilege of working with and learning from during my clinical fellowship at the VA instilled in me a great admiration and respect for individuals living with aphasia, and motivated me to pursue a PhD specializing in aphasia. Prior to my doctorate training, I had a unique opportunity to work as a research speech-language pathologist for Dr. Diane Kendall at the University of Washington Aphasia Research Lab. This position gave me an insider's view of how clinical research is conducted and how this work can meaningfully impact individuals with aphasia, caregivers, speech-language pathologists, and aphasia researchers. My clinical and doctoral training with Dr. Kendall, along with my rewarding clinical interactions with individuals with aphasia, solidified my interest and excitement for studying language processing and language rehabilitation in aphasia.

What are some of the most important things we have learned about the relationship between spoken and written language in recent years?
Today, neuroimaging, computational language modeling, and behavioral language research all commonly highlight the strong relationship between spoken language (talking and understanding) and written language (reading and spelling). We know that children's spoken language abilities are predictive of their written language abilities, and this also appears to be true for many adults with acquired language impairment. How we first learn language as a child and how we re-learn language after brain injury are likely similar processes that depend on the efficiency of the same neural processes that support both our spoken and written language abilities.

How can this knowledge help guide treatment for aphasia patients?
Individuals with aphasia experience both spoken and written language difficulties seen by changes in their talking, understanding, reading, and spelling. Knowledge of the relationship between spoken and written language can help us better understand language processing and inform clinical practice. Given what we currently know, it is important to conduct comprehensive language assessment and treatment for aphasia and integrate both spoken and written language goals into therapy, instead of focusing on a particular language modality (e.g., only talking).

What are some of the challenges to getting those with aphasia the speech-language pathology care that they need?
Unfortunately, there can be many challenges. Often, people with aphasia have limited speech therapy sessions covered by their health insurance, and the cost of services becomes a challenge and barrier to accessing care. Additionally, some individuals with aphasia may not be able to travel to their speech therapy sessions due to an inability to drive and/or the cost of transportation. Once in therapy, some individuals with aphasia are not treated as collaborators and are not asked for their input regarding their therapy goals. Without collaborative goal setting, the needs and interests of the individual cannot be met. Furthermore, some people with aphasia may be discharged from therapy too soon and sent home without appropriate resources or recommended services. We know that there is no end to neuroplasticity and that language recovery can take place many years after the onset of aphasia. Therefore, it is critical that people with aphasia have continued access to speech therapy services and aphasia support.

How does the Aphasia Research Lab at Florida State select new projects?
Many of the projects in the FSU Aphasia Research are a reflection of my primary research interest in acquired reading and spelling disorders that accompany aphasia. However, undergraduate and graduate students working in the lab also play a vital role in designing and supporting research projects. Some of the current projects in the lab are qualitative in nature and involve hearing directly from individuals with aphasia, caregivers, and speech-language pathologists. The perspectives of these critical stakeholders will also help inform future work conducted in the aphasia lab.

What aspect of your work are you most proud of?
I consider myself very lucky to work with individuals with aphasia and their caregivers, as well as my colleagues and students who are equally passionate about aphasia research. Many aspects of my work are satisfying and make me feel proud. I am proud when a participant with aphasia is happy with their progress in therapy or with their contribution to aphasia research. I am proud when students perform well on their assignments in class or successfully defend their research projects. However, I am probably most proud when I hear that my research or teaching has brought some amount of joy or hope to someone else, no matter how small or fleeting that feeling might be.

Do you have any advice for those entering a speech pathology master's program?
I would recommend that students entering a speech-language pathology master's program keep an open and curious mind, enjoy learning, and embrace the busy schedule. It may not seem like it, but the program is short and there is a small window of time to acquire the fundamental clinical and research skills necessary to implement evidence-based treatment approaches to future clients. When the program becomes frustrating, I would advise students to reach out to faculty and peers for support and to keep their future clients in mind. Knowing what a positive difference they will make for individuals and caregivers living with a communication disorder can be quite motivating and uplifting. I would also want to say that even though they might enter the program feeling incompetent and not knowing what area of the field they want to work in, they need to believe in themselves and know that they will be knowledgeable and capable and excited to enter the diverse and rewarding field of speech-language upon graduation.
Sponsored Online Speech Pathology Programs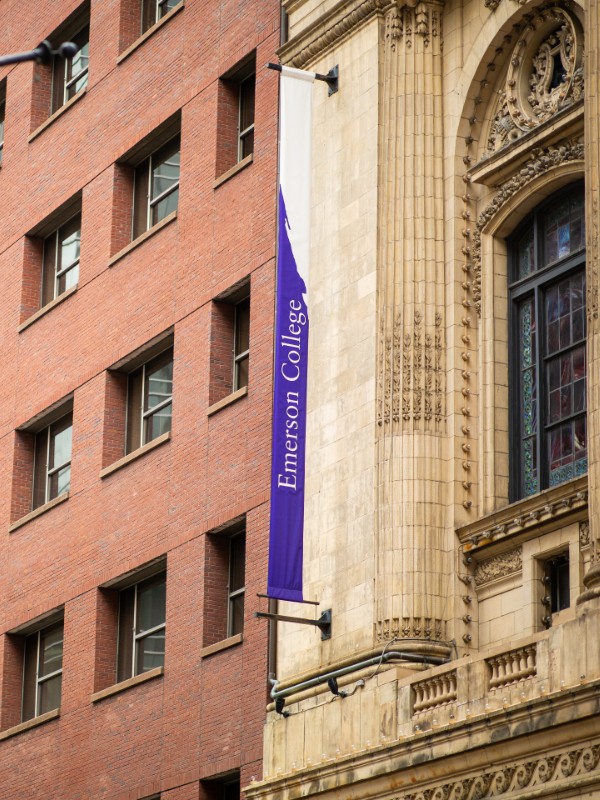 Online MS: Pursue SLP Certification. Study FT/PT
Speech@Emerson enables you to earn an MS online and pursue SLP certification in as few as 20 mos. Learn the same curriculum as the on-campus program. Study FT or PT.
Prepares you to pursue certification as an SLP generalist
In-person clinical placements at faculty-approved partner sites
As few as 20 months to complete
info SPONSORED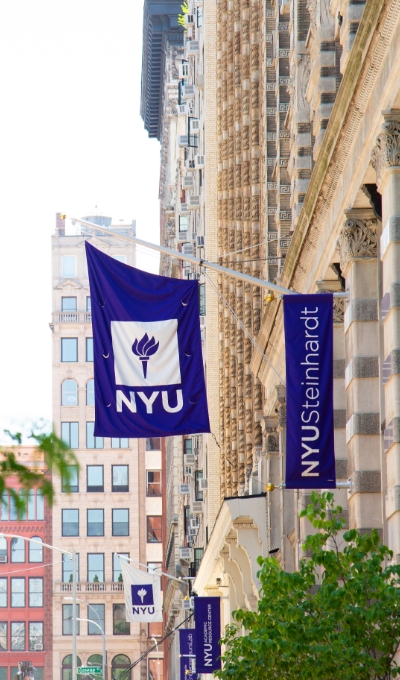 Want to Become an SLP? Earn an MS Online at NYU
NYU Steinhardt's online master of science program in Communicative Sciences and Disorders prepares aspiring speech-language pathologists with a comprehensive professional education.
Prepares students to pursue SLP licensure
Accredited by ASHA's Council on Academic Accreditation
As few as six terms to complete
Full-time and part-time plans of study
info SPONSORED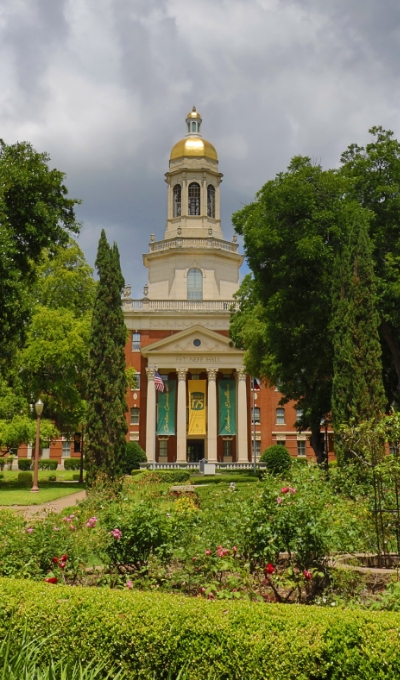 Earn Your CSD Master's Online From Baylor
Baylor's CSD master's program online can be completed full time in 20 months or part time in 25 months. Bachelor's required. No GRE required.
Part-time and full-time options: 20 and 25 months
Industry-leading curriculum in a faith-based environment
Bachelor's Degree Required
info SPONSORED