Interview With Dr. Kimberly Farinella of Northern Arizona University
Kimberly A. Farinella, Ph.D., CCC-SLP is a Clinical Professor in the Department of Communication Sciences and Disorders at Northern Arizona University, and Clinic Director of the Northern Arizona University Speech-Language-Hearing Clinic. Dr. Farinella completed her doctoral training at the University of Arizona, and her post-doctoral fellowship in the Division of Speech Pathology, Department of Neurology at the Mayo Clinic in Rochester, Minnesota. Her research interests include treatment efficacy for childhood apraxia of speech, and the systematic study of the principles of motor learning.
Note: You should consult with your doctor or speech pathologist for recommendations on treatment. The views and opinions expressed in this article are those of Dr. Farinella and do not necessarily reflect the official policy or position of SpeechPathologyMastersPrograms.com
How did you become interested in neurogenic speech disorders?
While working at my first job as a speech-language pathologist in a rural school-district in Arizona (1999-2001), I had a young man (age 10) on my caseload with moderately severe childhood apraxia of speech (CAS). Of course, at the time, I was unsure of that diagnosis, and I certainly did not know how to effectively treat severe speech sound production impairments in children. His mother had recently been diagnosed with Parkinson disease (PD) and asked me if there was any correlation between her PD and her son's apraxia of speech. At the time, I just didn't know. I promised this mom I would find out the answers to her questions, and so decided to pursue a Ph.D. at the University of Arizona with an emphasis in speech motor control and neuroscience. I did see this mom fairly recently (2015) and could update her on the knowledge I acquired over the past 15 years, and that was very exciting.
Which disorders in particular has your research focused on?
My research and clinical efforts are focused on childhood apraxia of speech (CAS), and dysarthria in both children and adults.
How has our understanding of these disorders and how to treat them improved over the years
I believe the research for effectively treating these disorders has always existed, but it was scattered across different disciplines (e.g., neuroscience, cognitive motor learning, and psychology). Through interdisciplinary educational opportunities and team approaches, we now have better access to and a greater understanding of the research literature from related fields, and can apply it to the treatment of speech disorders of neurogenic origin. For instance, we know from the neural plasticity and motor learning literature that training of a skill must involve repetitive, prolonged practice targeting the specific behavior of interest (Ludlow et al., 2008), and that practice conditions (e.g., massed versus distributed; blocked versus random), can enhance or detract from motor learning, depending on a number of factors (e.g., Maas & Farinella, 2012; Maas et al., 2008). We are more mindful now about applying these principles when treating motor speech disorders in children and adults.
What are currently the biggest challenges to treating patients with these disorders?
Challenges to treating patients with neurogenic speech disorders are time and money. When applying principles of motor learning to speech treatment, a large amount of practice distributed over the course of the week, often for several months if not longer, is necessary for the patient to effectively learn (or re-learn) a motor speech skill, depending on the severity of the deficit. It can be difficult for patients to access services more than one time per week due to other commitments, and insurance companies may or may not cover speech treatment sessions, or they may only cover a limited number of sessions for the year. Speech therapy sessions can be costly if paying out-of-pocket.
Are there any evidence-based treatments or assessment tools that we know exist but haven't yet made it into the mainstream?
Edythe Strand, Ph.D., CCC-SLP, one of my amazing mentors, developed an assessment protocol called the Dynamic Evaluation of Motor Speech Skill (DEMSS), which can be used to diagnose children with severe CAS. Unfortunately, the protocol is only available for research purposes in a limited capacity. Hopefully it will become commercially available someday.
What aspect of your work are you most proud of?
I am proud of my work as Clinic Director in the Department of Communication Sciences and Disorders at Northern Arizona University because I can adhere to the evidence-based literature, thereby translating science into practice. Because we are a university training program, we are not bound by the limitations imposed by insurance companies. Additionally, I started a patient assistance scholarship and have organized numerous fundraising efforts to raise money for this scholarship. As a result, patients who might not be able to afford services (we charge a fee for therapy services in our University clinic) can participate in speech therapy sessions for free, or at a significantly reduced cost at the NAU Speech-Language-Hearing Clinic. This benefits both the patient and also our graduate student clinicians in training.
What is your advice to future SLP students?
Fully embrace graduate school; forget about the work-life balance for now. Spend most, if not all of your time immersed in furthering your knowledge-base in the field and other related fields, and in participating in every clinical-training opportunity available. Say "yes" to every additional request by your academic and clinical professors (e.g., another new client to evaluate or treat; a research opportunity or independent study; a conference presentation). Whatever free time you might have, spend it networking with professionals in the field. Attend and present at conferences to meet future mentors, colleagues, and friends, and discover new passions. Be open to all opportunities provided to you (or required of you) while in graduate school. You never know what the future holds.
Sponsored Online Speech Pathology Programs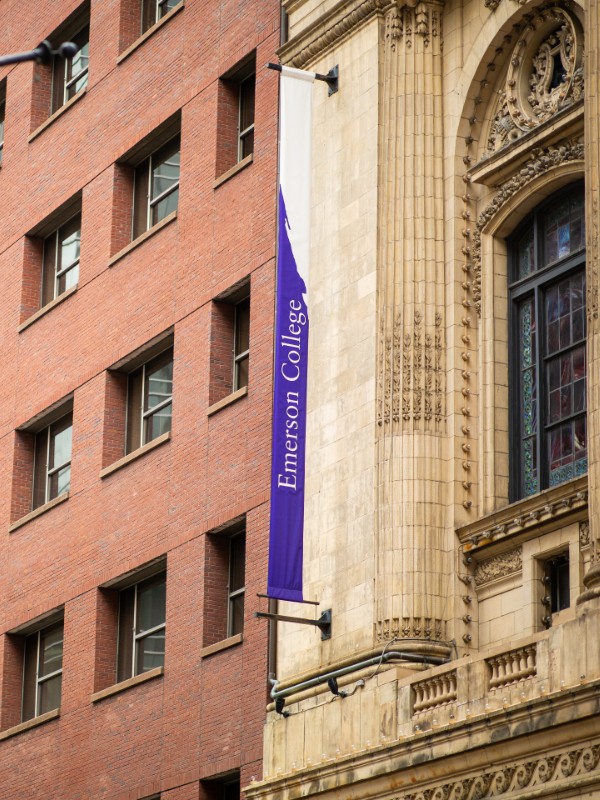 Online MS: Pursue SLP Certification. Study FT/PT
Speech@Emerson enables you to earn an MS online and pursue SLP certification in as few as 20 mos. Learn the same curriculum as the on-campus program. Study FT or PT.
Prepares you to pursue certification as an SLP generalist
In-person clinical placements at faculty-approved partner sites
As few as 20 months to complete
info SPONSORED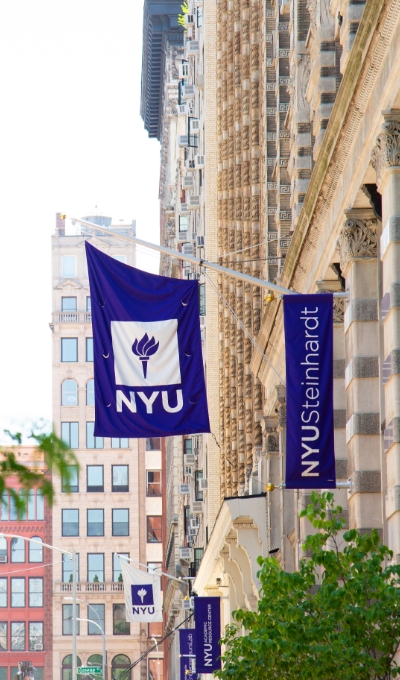 Want to Become an SLP? Earn an MS Online at NYU
NYU Steinhardt's online master of science program in Communicative Sciences and Disorders prepares aspiring speech-language pathologists with a comprehensive professional education.
Prepares students to pursue SLP licensure
Accredited by ASHA's Council on Academic Accreditation
As few as six terms to complete
Full-time and part-time plans of study
info SPONSORED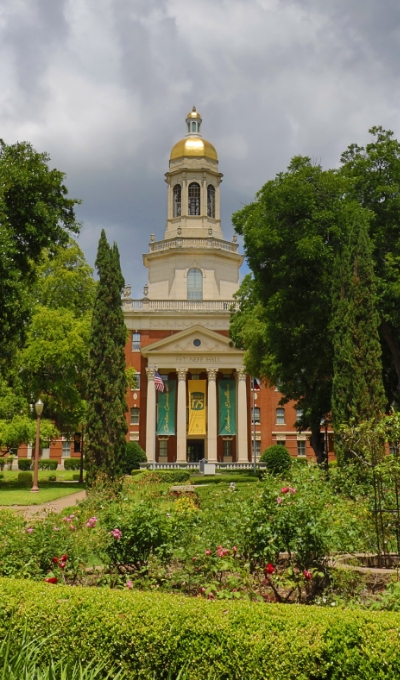 Earn Your CSD Master's Online From Baylor
Baylor's CSD master's program online can be completed full time in 20 months or part time in 25 months. Bachelor's required. No GRE required.
Part-time and full-time options: 20 and 25 months
Industry-leading curriculum in a faith-based environment
Bachelor's Degree Required
info SPONSORED
References:
Ludlow, C., Hoit, J., Kent, R., Ramig, L., Shrivastav, R., Strand, E., Yorkston, K., Sapienza, C. (2008). Translating principles of neural plasticity into research on speech motor control recovery and rehabilitation. American Journal of Speech-Language Pathology, 51, S240-S258.
Maas, E., & Farinella, K. (2012). Random versus blocked practice in treatment for childhood apraxia of speech. Journal of Speech, Language, and Hearing Research, 55, 561-578.
Maas, E., Robin, D., Hula, S., Freedman, S., Wulf, G., Ballard, K., and Schmidt, R. (2008) Principles of motor learning in treatment of motor speech disorders. American Journal of Speech-Language Pathology, 17, 277-298.