Interview With Dr. Naomi Eichorn at the University of Memphis
Naomi Eichorn, Ph.D., CCC-SLP, is an Assistant Professor in Speech-Language Pathology at the University of Memphis School of Communications and Disorders, and director of the Cognition, Language, and Speech Laboratory. Her research explores interactions between cognitive processes and speech-language abilities, with a particular focus on how attention contributes to the development of stuttering. Dr. Eichorn has worked as an SLP in a variety of clinical settings since 2000 and recognizes the critical need for interprofessional experiences in communicative sciences and disorders (CSD) training. She is a founding member of the Memphis Interprofessional Healthcare Collaboration (MIHC), and a member of the Tennessee Interprofessional Educational Consortium (TIPEC), where she co-leads a group that is developing a core interprofessional curriculum for use throughout the state.
Note: You should consult with your doctor or speech pathologist for recommendations on treatment. The views and opinions expressed in this article are those of Dr. Eichorn and do not necessarily reflect the official policy or position of SpeechPathologyMastersPrograms.com
How did you become interested in speech pathology, as well as your research areas of disfluency and interprofessional education (IPE)?
Like many students who find their way to CSD, I was introduced to the field through family members who struggled with communication disorders. The blend of arts and science, logic and creativity appealed to me, and I was excited by the many different potential paths and possibilities available within speech-language pathology (SLP).
I was always particularly interested in the way aspects of speech and psychology intersected in fluency disorders. As a master's student, I reached out to Catherine Montgomery, who was director of the American Institute for Stuttering (AIS) at the time, and asked about internship opportunities. This experience at AIS helped shape the rest of my training and career. Although IPE and IPP were not terms I was ever introduced to in my training, all of my clinical experiences as an SLP pointed to the critical need for interprofessional teams. Before pursuing my PhD, I worked in an acute care hospital and a private practice. In both settings, I regularly collaborated with multiple professionals – most often doctors, nurses, physical therapists, occupational therapists, respiratory therapists, dieticians, social workers, audiologists, psychologists, teachers, and developmental therapists. It took some time to figure out how to do this, especially as teams changed every year with new medical interns and school personnel. I'm hopeful that current graduates have a better idea of what is needed and can form effective teams more quickly in their workplaces.
When did IPE start to gain traction? Are more and more programs working to implement it into the curriculum?
ASHA highlighted advancement of IPE and IPP as their 2nd strategic objective in their 10-year Strategic Pathway to Excellence (2015-2025) and has supported IPE developments through various initiatives. Another major impetus for IPE has been recent changes in accreditation standards that require or strongly encourage IPE experiences for certification in most health-related professions.
It is definitely true that more and more programs are implementing IPE but there is a lot of variability in how they are doing so. This kind of flexibility is important – individual programs vary widely in the number and types of related programs available for collaboration, as well as in their access to interprofessional clinical experiences, their program structure and schedule, and their learning modality (i.e., online or in-person). Recent guidelines compiled by the Health Professionals Accreditors Collaborative (HPAC) in 2019 acknowledge these practical considerations and allow for varied forms of implementation. Regardless of how it is accomplished, however, all forms of IPE training should include core features, such as longitudinally sequenced experiences that span the length of students' professional programs and activities that intentionally target core IPE competencies.
What are some of the challenges of creating coursework designed to educate students on IPE?
There are many challenges! Most professional programs have crowded curricula, expanding scopes of practice, and different ideas about where, when and how to incorporate what is often viewed as (but is not) 'supplementary' training. Additionally, few programs have faculty who can focus exclusively on IPE development; this work is often taken on by a handful of faculty members in addition to their regular research, teaching, and service load… and it is time-consuming work. Coordinating schedules across programs, selecting students who are at similar points in their training, blending different learning cultures, and creating learning events that are meaningful for all participants can be very challenging. That said, even focused, one-time learning events can promote enthusiasm and spark collaborations among students and faculty. Developing ideal IPE experiences is a worthwhile goal but small steps along the way are worthwhile too!
How does an interprofessional approach improve patient outcomes?
Professionals who collaborate productively provide more efficient and cost effective care. Clear communication among professionals also reduces medical errors and improves patient safety. Importantly, interprofessional practice reduces the burden on patients and their caregivers, who often need to serve as their own 'case managers' and integrate findings and recommendations of individual healthcare providers.
As part of an IPE course offered at the University of Memphis this summer, we organized a panel of community members who had children with complex disorders and regularly accessed a variety of healthcare professionals. Our panelists stressed the difficulties in navigating the healthcare system, coordinating appointments, obtaining appropriate referrals to related professionals, and sharing information among team members. For some, these responsibilities had become a full-time job; others sacrificed sleep and self-care. Either way, health professionals need to be aware of these real-life challenges and treat clinical disorders from a holistic perspective that goes beyond a discipline-specific focus. Another important theme of IPE is community health and preventative intervention. Addressing population-based issues in healthcare as a team could result in effective solutions for critical problems that are broader than any single profession, such as poverty.
In addition to patient benefits, what can SLPs learn and gain from working alongside other professionals?
Interprofessional collaborations can help us better understand unique 'cultures' of other professions and clarify myths and misconceptions we may have about them. This kind of teamwork also provides a great opportunity for SLPs to clarify their role so that our profession is better understood by others – and we need this! Few people are aware of the complete scope of practice for an SLP or fully understand the nature of our work. Language-based learning disorders is a good example — many don't realize that language can continue to be a concern even after a child is speaking in sentences.
You also direct the Cognition, Language, and Speech Laboratory. How do you select new research to pursue in the lab?
The primary focus of the Cognition, Language and Speech Laboratory, or CLaS Lab, is the role of cognitive factors in stuttering. Key projects address the overarching question of how aspects of attention contribute to the development and persistence of stuttering, or to fluctuations in overt stuttering behaviors. That said, individual projects inevitably yield results that we don't fully anticipate and open up new questions for exploration. I try to balance a focus on the end goal, while allowing for some follow up probes of these unexpected questions.
What have you learned about the role of attentional factors in stuttering?
There are many points of intersection between attention and stuttering, so this is an exciting area of research! One interesting finding is that paying attention to speech production does not seem to support better fluency. Compared to usual speaking conditions, we found that adults stuttered less when they spoke while being distracted by unrelated tasks that demanded their attention. We are examining whether this is also true for children – so far, our data suggest a similar conclusion.
Children who stutter also seem to have difficulty controlling the focus of their attention. We found that preschoolers who stutter struggled to shift their attention efficiently during task conditions that required a lot of flexibility, and we are examining whether school-age children who stutter show similar difficulties. We think attention control may play a critical role in children's ability to self-regulate, and manage their reactions to stress, including experiences of disfluency.
Do we know anything about why natural recovery occurs in some young persons who stutter?
This is a critical question but there is a lot that remains unclear. Certain factors are considered more reliable predictors of natural recovery or persistence – for example, children who are male and have a family history tend to have a higher risk of stuttering persistence. Children who have a large number of risk factors are also at higher risk than those with fewer factors. Temperament may contribute to persistence, with children who have more intense reactions and more difficulty self-regulating being less likely to recover naturally. It is also possible that attentional factors are associated with stuttering persistence, particularly because attention is related to self-regulation. Currently, little is known about this possibility – thus, the need for more focused research on this topic!
What aspect of your work are you most proud of?
I take pride in conducting research that has clinical relevance and that can potentially lead to meaningful changes in the way we think about stuttering and stuttering therapy. In my research related to stuttering as well as to IPE, I hope my contributions can extend and expand our perspectives, and make people think differently about clinical phenomena or about their clinical practice in general.
Do you have any advice for aspiring SLPs?
I love Ellen Langer's book on Mindful Learning and Carol Dweck's on the Growth Mindset – I think these perspectives can help graduate students and new clinicians approach their training in a way that emphasizes the process instead of focusing exclusively on the end goal. CSD students are typically smart, diligent, and accustomed to success – but focusing on perfection in graduate school can make students avoid challenges that can broaden their horizons and maximize their professional success. Learning to think critically and creatively will ultimately be more important than getting the right answer. Clinically, the 'right answer' often changes with every client we work with – approaching therapy with a growth mindset will help you learn from clients rather than feeling like a failure.
To all aspiring SLPs, I encourage you to approach your training with an open mind and to welcome new experiences. Explore all that this field has to offer and don't be afraid to follow new directions. Collaborate with colleagues within and outside of SLP – there is something you can learn from everyone!
Sponsored Online Speech Pathology Programs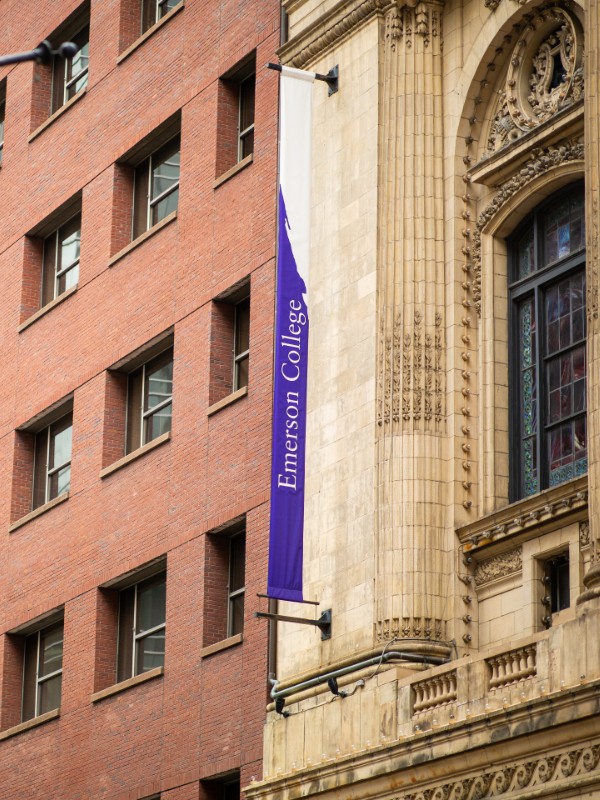 Online MS: Pursue SLP Certification. Study FT/PT
Speech@Emerson enables you to earn an MS online and pursue SLP certification in as few as 20 mos. Learn the same curriculum as the on-campus program. Study FT or PT.
Prepares you to pursue certification as an SLP generalist
In-person clinical placements at faculty-approved partner sites
As few as 20 months to complete
info SPONSORED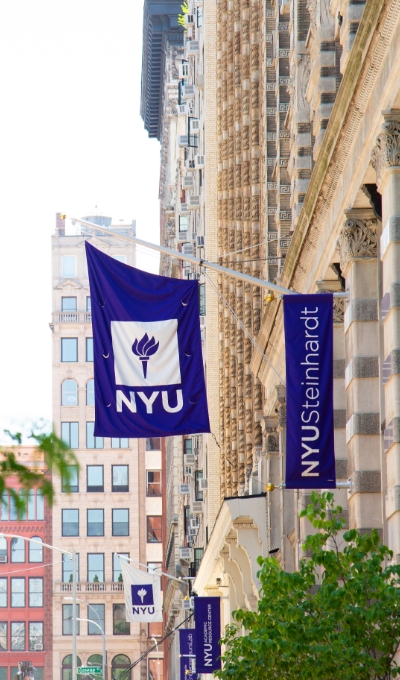 Want to Become an SLP? Earn an MS Online at NYU
NYU Steinhardt's online master of science program in Communicative Sciences and Disorders prepares aspiring speech-language pathologists with a comprehensive professional education.
Prepares students to pursue SLP licensure
Accredited by ASHA's Council on Academic Accreditation
As few as six terms to complete
Full-time and part-time plans of study
info SPONSORED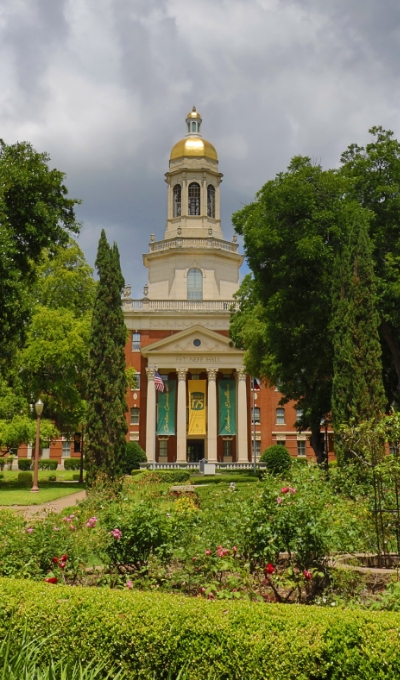 Earn Your CSD Master's Online From Baylor
Baylor's CSD master's program online can be completed full time in 20 months or part time in 25 months. Bachelor's required. No GRE required.
Part-time and full-time options: 20 and 25 months
Industry-leading curriculum in a faith-based environment
Bachelor's Degree Required
info SPONSORED