Interview with Dr. Ruiying Ding of Elmhurst College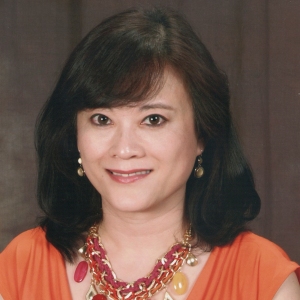 Ruiying Ding, Ph.D., CCC-SLP is a professor, in the Department of Communication Sciences and Disorders at Elmhurst College. She holds a B.S., M.A., & Ph.D. from Northwestern University and has a Certificate of Clinical Competence, Speech-Language Pathology
Dr. Ding has been a university faculty since 2003 and prior to her academic appointment, she had worked as a speech-language pathologist for five years in various clinical settings, including an acute care hospital, sub-acute rehabilitation center, long-term rehabilitation center, and pediatric outpatient clinic.
She has taught courses in Dysphagia, Motor Speech disorders, Voice Disorder, Survey of communicative sciences and disorders (CSD) in Medical Settings, and Neurology. Her current research interest is dysphagia evaluation and treatment in various patient populations.
Dr. Ding has published a total of eight book chapters, twelve peer-reviewed articles and two conference proceedings in nationally and internationally renowned journals, including: Journal of Speech Language Hearing Research, Dysphagia, Head & Neck, Journal of Folia Phoniatrica et Logopaedica, Journal of Otolaryngology, Head and Neck Surgery, Annals of Otolaryngology and Rhinology, Journal of Stroke and Cerebrovascular Diseases, Chinese Journal of Rehabilitation Theory and Practice and Chinese Journal of Stroke.
She has presented at twenty-two state, national, and international conferences, including annual convention of ASHA, Illinois speech and Language-Hearing Association and Wisconsin Speech-Language-Hearing Association as well as being the keynote speaker at International Society for Maxillofacial Rehabilitation (ISMR) and Chinese Society of Oral Maxillofacial Rehabilitation annual conference.
Dr. Ding served as Journal reviewer for Dysphagia and Head and Neck Medicine. She also served as grant reviewer for ASHA's SPARC award (Students Preparing for Academic & Research Careers) in the past. She was also an adjunct professor in Shanghai University of Traditional Chinese Medicine and the No 9 hospital (Ninth People's Hospital) affiliated Shanghai JiaoTong University Medical School in China.
Note: You should consult with your doctor or speech pathologist for recommendations on treatment. The views and opinions expressed in this article are those of Dr. Ding and do not necessarily reflect the official policy or position of SpeechPathologyMastersPrograms.com
What got you interested in swallowing disorders?
Since the start of my graduate program in Speech and Language Pathology, I have had a great interest in the medical aspect of the field. Since swallowing disorders are the most common disorders we treat and their mechanisms are not yet fully understood, I was drawn to do research on it.
How has technology expanded what we know about swallowing and its physiological mechanisms and neurological basis?
The advances in diagnostic technologies, including the wider use of and more standardization of modified barium swallow (MBS) and fiberoptic endoscopic evaluation of swallowing (FEES), and concurrent use of manometry, ultrasound, and Iowa Oral Performance Instrument (IOPI), to name a few, provide us with better understanding of swallow physiology mechanism. The use of functional MRI and PET scans in dysphagia research provide us with a better understanding of activated brain areas during normal swallowing.
How has this knowledge influenced treatment?
The newer treatment techniques in dysphagia management are all based on the recent progress in evaluation. For example, the emergent dysphagia treatment using repetitive transcranial magnetic stimulation relies heavily on what we have learned about the brain areas controlling swallowing.
What are some of the most difficult aspects of diagnosing a swallowing disorder?
In spite of great progress made in diagnosis of swallowing disorders, there are still areas that need improvement. I feel the most difficult parts lie in the unseen. For example, if you performed an MBS and the patient didn't aspirate during the evaluation, but a couple of days later a family member of the patient reported the patient was coughing consistently while drinking water. Then you would have to make a clinical decision on what to do next.
When diagnosing a swallowing disorder, what criteria should be used and how important is each factor?
The diagnosis of a swallow disorder may involve multiple steps. First, a bedside swallow evaluation is conducted to diagnose dysphagia clinically. This might be enough if there is no concern about a pharyngeal dysphagia. If there is, then an instrumentation evaluation should be requested. The most common procedures are MBS and FEES. Diagnosis of swallowing disorders should be based on swallow physiology changes. The disorders need to be identified for the oral preparatory phase, oral phase, pharyngeal phase and esophageal phase of swallowing. The severity ratings should be as objective as possible. MBS Impairment Profile is a great program to standardize the diagnosis process. The goal of the diagnosis is to aid evidence-based treatment planning. In addition to physiology changes, other factors need to be considered in treatment planning as well. For example, patient's medical diagnosis, patient's general health, cognitive status, and family support in treatment.
Some of your research looks at how taste and viscosity influence swallowing physiology. Can what you have learned be used in diagnosis? How?
My research has found there was an interaction of taste and viscosity in muscle activation latency. A more pronounced effect of taste was manifested as earlier submental or infrahyoid muscle activation when the three tastants were added to a thicker consistency. The routine MBS only investigates swallow physiology change with different viscosity but not taste. It would be interesting to see if a mixture of sour taste and thicker consistency decreases a patient's pharyngeal delay.
What aspect of your research are you most proud of?
In the recent years my research has been concentrated on evaluation and treatment of dysphagia patients in various hospital populations. Patients can benefit directly from the results of the research.
What is your advice for speech-language pathology graduate students?
I know you are all looking forward to the day that you will graduate from the program and start your career as a speech and language pathologist. As someone who has been in the field for almost 20 years my advice would be enjoy the profession and grow with it. There has been so much change and growth in recent years that the learning never stops. The end of your graduate program will be the beginning of a great career!
Sponsored Online Speech Pathology Programs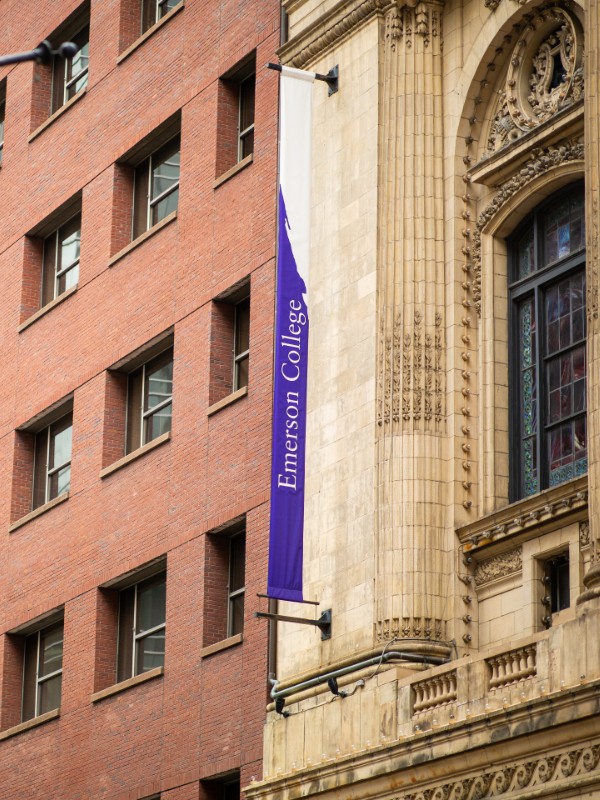 Online MS: Pursue SLP Certification. Study FT/PT
Speech@Emerson enables you to earn an MS online and pursue SLP certification in as few as 20 mos. Learn the same curriculum as the on-campus program. Study FT or PT.
Prepares you to pursue certification as an SLP generalist
In-person clinical placements at faculty-approved partner sites
As few as 20 months to complete
info SPONSORED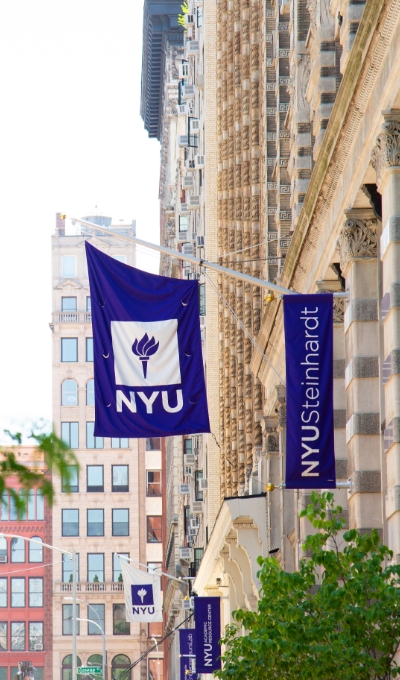 Want to Become an SLP? Earn an MS Online at NYU
NYU Steinhardt's online master of science program in Communicative Sciences and Disorders prepares aspiring speech-language pathologists with a comprehensive professional education.
Prepares students to pursue SLP licensure
Accredited by ASHA's Council on Academic Accreditation
As few as six terms to complete
Full-time and part-time plans of study
info SPONSORED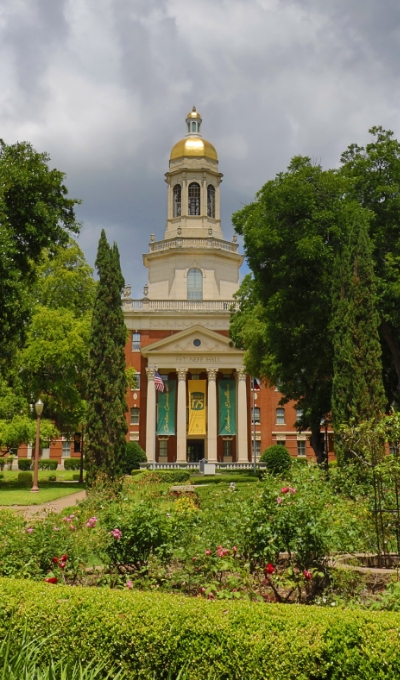 Earn Your CSD Master's Online From Baylor
Baylor's CSD master's program online can be completed full time in 20 months or part time in 25 months. Bachelor's required. No GRE required.
Part-time and full-time options: 20 and 25 months
Industry-leading curriculum in a faith-based environment
Bachelor's Degree Required
info SPONSORED