Interview With Dr. Shameka Stanford of Howard University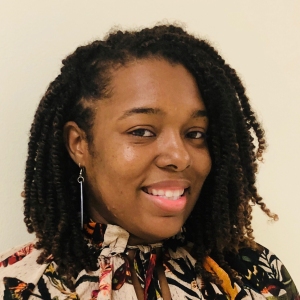 Dr. Shameka Stanford, PhD, CCC-SLP/L, is an Assistant Professor in the Communication Sciences and Disorders Department at Howard University. She specializes in Juvenile Forensic Speech-Language Pathology and the impact/confluence of cognitive and communicative disorders (CCD) on academic success and status offense charges in youth placed at-risk for delinquency. Her training addresses the knowledge and awareness of CCD and its impact on academic success and the school-to-confinement pipeline. Dr. Stanford also addresses the training and awareness of CCD in SROs and law enforcement. She has 10+ years of clinical experience working with youth placed at-risk for delinquency in group homes, public and charter schools, and alternative schools.
Note: You should consult with your doctor or speech pathologist for recommendations on treatment. The views and opinions expressed in this article are those of Dr. Stanford and do not necessarily reflect the official policy or position of SpeechPathologyMastersPrograms.com
How did you become interested in juvenile forensic speech language pathology?
Juvenile Justice has been something apart of my life from a very young age. I grew up in the South Bronx with friends and siblings whose "behaviors", that I later learned were language and learning difficulties, were confused as problems and trouble. As a practicing clinician, my practice began in early 2014 when the increase in fatal policing of young black men became national news. From my research into the cases of some of these men's deaths, it was discovered that 82% of them were living with some form of language and learning disorder that no one was considering during the police interactions.
What are some of the common reasons why a forensic speech-language pathologist's (SLP's) services would be needed?
Forensic SLP services are needed to evaluate, treat, and discuss the impact and intersection of communication disorders on delinquency behaviors in youth, criminal thinking and behaviors in adults, and recidivism in all the clients we treat. It is necessary to adequately address the effects of untreated communication disorders on the decisions and actions that youth with cognitive and communicative difficulties may be experiencing. Lastly, forensic SLP services are necessary because no profession has the pedagogical knowledge and skill to address the effects and salient features of communication disorders. Forensic Social workers and psychologists may recognize the presence of the disorder, but they are not explicitly trained to address, adequately treat, and discuss it impact on delinquency behavior and crime like an SLP can.
You study how cognitive communication disorders influence academic success, criminal thinking, and criminal recidivism. How do these factors relate?
We always hear about the school-to-prison pipeline…these factors are more active in making this a reality for youth with communication disorders. For most of the youth we treat, the difficulties they experience with the criminal justice system begin in the schools. In addition, because school becomes difficult to navigate secondary to communication disorders that they may be unaware of or are not being properly treated for, a number of our youth in the special education system drop out of school – therefore affecting their ability to academically succeed. Once they have dropped out of school, they become disconnected youth. Youth with limited options and resources towards a successful quality of life. Most disconnected youth with communication disorders and limited resources resort to the streets and behaviors that place them at-risk for crimes. Without intervention for their communication disorders, disconnected youth never realize the option of academic attainment and continue on a cyclical pattern of crime – resulting in criminal recidivism.
How can speech pathologists help at risk youth and train others to better serve at risk youth as well?
SLPs can help youth at-risk for delinquency by being sure to specifically address the areas of communication deficit that can have a detrimental impact on their quality of life and decision making if left unaddressed. This includes relevant intervention and treatment techniques that you cannot always find in a commercial activity book. It's about addressing problem solving skills with real-life culturally relevant scenarios and addressing literacy deficits secondary to phonological awareness with culturally relevant activities the youth engages in on a day to day basis.
The process of training others to better serve youth at-risk for delinquency is not a simple answer or solution. This is not an overnight or within a year process. It will take work, training, shifting of mindsets, removal of implicit biases we never knew we had. But the first step is to be more intentional in your clinical practice, be more aware of the special education laws and rights your youth have, and be present when it is time to advocate for youth where you see their communication disorder may have had some impact on their decision or behaviors.
How do you select new research projects?
My research selects me. I go and focus on where the data show a scarcity in knowledge, awareness, and understanding. My research projects are never actually new in a sense. They are more extensions of each other, building and creating a new narrative of looking at the youth placed at-risk population as not the problem. The fault is not theirs, as they did not ask to have the disorders or cognitive ability that they do. The fault is on the professions that cannot see the limitations and burdens the youth are up against. This is the reason why I refer to this population as youth PLACED at-risk and not at-risk youth. At-risk youth says they placed themselves in the predicament and it dehumanizes the youth by characterizing them by the environments they have no control over. PLACED at-risk says we are aware that their environment does not inherently define them, and they did not put themselves there.
What aspect of your research are you most proud of?
I am most proud of the focus my research brings to identifying how this phenomenon highlights the disproportionate representation of black males and females in the system. I am most proud of all aspects of my research because although this is a hot topic in the UK, I am one of the first researchers in the United States researching juvenile justice and communication disorders from the perspective and standpoint of not only highlighting what difficulties were noted in the youth who are in carceral spaces, but highlighting and demonstrating how we can work to reduce this disparity.
What advice do you have for someone considering a career in speech pathology?
Be aware that the sky is not the limit. There are possibilities for speech-language pathology in all areas of the world. Never put yourself in a box. Find what you love and map a plan to infuse your speech-language pathology training with it. The career you create in speech-language pathology should also be for the betterment of people. Once you find what area of the profession you love, you will never work another day in your life!
Sponsored Online Speech Pathology Programs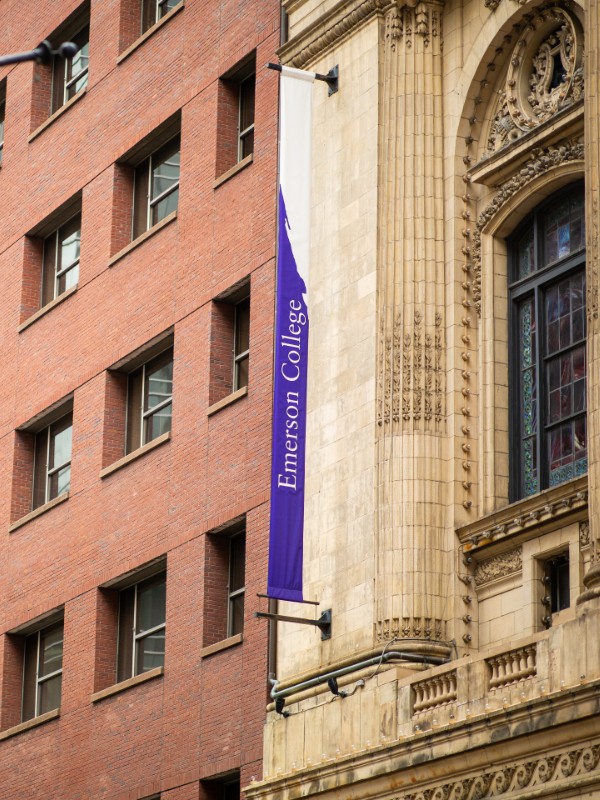 Online MS: Pursue SLP Certification. Study FT/PT
Speech@Emerson enables you to earn an MS online and pursue SLP certification in as few as 20 mos. Learn the same curriculum as the on-campus program. Study FT or PT.
Prepares you to pursue certification as an SLP generalist
In-person clinical placements at faculty-approved partner sites
As few as 20 months to complete
info SPONSORED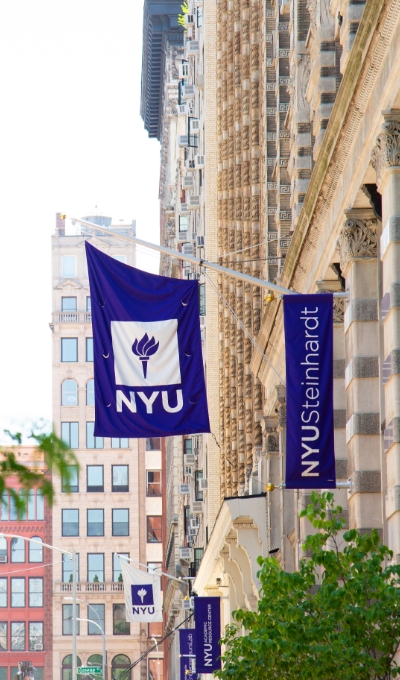 Want to Become an SLP? Earn an MS Online at NYU
NYU Steinhardt's online master of science program in Communicative Sciences and Disorders prepares aspiring speech-language pathologists with a comprehensive professional education.
Prepares students to pursue SLP licensure
Accredited by ASHA's Council on Academic Accreditation
As few as six terms to complete
Full-time and part-time plans of study
info SPONSORED