SLP Roles with Patients with Hearing Impairments
Hearing loss affects people of all ages and backgrounds. Here are some hearing loss statistics, according to the Hearing Loss Association of America:
Roughly 48 million Americans have some level of hearing loss.
Out of every 1,000 children born in the U.S., two to three have hearing loss in one or both ears.
Approximately one in five American teens experience hearing loss.
The most prevalent service-related disability of American veterans is hearing loss.
Working with SLP patients with hearing impairments is one of many fulfilling speech language pathology career paths. Speech pathologists use speech therapy to help clients with hearing impairments improve their quality of life. They work on interventions for speech disorders related to voice, articulation, fluency, resonance and other factors. They also collaborate with audiologists to create treatment plans for patients.
How Speech Therapists Help People with Hearing Loss
Speech therapists work with clients whose communication disorders occur from a variety of causes, including stroke, brain injury and developmental delay. According to the American Speech Language-Hearing Association (ASHA), speech pathologists have the knowledge and skills to evaluate communication disorders, differences, delays and effectiveness, which may be affected by or related to hearing loss. SLP responsibilities and roles slightly change when working with clients with hearing loss. In fact, ASHA states that SLPs working with individuals with hearing impairments should have specific education and training related to this population.
ASHA reports the following as appropriate SLP roles:
Understand how hearing loss affects communication development.
Work with SLP patients with hearing impairments to assess communication skills and treatment.
Prescribe and choose appropriate communication techniques and strategies.
Provide speech therapy services to hearing-imparied SLP patients, their families and caregivers, including auditory training, listening checks, speechreading and more.
Observe and measure communication parameters using instrumentation informed practices.
Evaluate and establish appropriate communication devices.
Working with a speech therapist can help people with hearing loss learn how to more effectively cope with communication issues. SLP patients with hearing impairments come from a variety of populations, including children, adults and older adults.
How SLPs Help Babies and Children with Hearing Loss
Infants, toddlers and children who have permanent hearing loss can benefit from speech language services. In her report, "The SLP and Early Intervention with Infants and Toddlers with Hearing Loss," Amy McConkey Robbins, MS, CCC-SLP, discusses unique SLP roles and responsibilities when working with children with hearing loss and their families. She identifies the following clinical needs of SLP patients with hearing impairments in this population:
Help parents manage hearing aids or cochlear implants: Hearing aids and cochlear implants help babies, toddlers and children gain access to sound. This is important because brains are still developing in children. While an audiologist will fit the device and monitor hearing loss, the speech pathologist helps parents insert devices if they come out and helps families work toward full-time use of the devices.
Select appropriate speech treatment materials for the child's age: Babies, toddlers and children will benefit from different types of speech therapy materials. One of many SLP roles is to recommend the best materials to stimulate infants' and children's. If the child is interested in the materials and enjoys interacting with them, the speech therapy will be more effective.
Counsel families regarding communication options: Every child and family is different. Speech therapists need to be prepared to discuss communication recommendations based on the hearing aids or cochlear implants a child has, what the child's treatment plan is, and the child's future, which may include cochlear implant surgery. Speech therapists need to be sensitive to what works for the family and will need to make recommendations for communication treatments, like the use of American Sign Language. Empathy and sensitivity to patients and their families are important SLP responsibilities.
Offer flexible treatment: Children, toddlers and infants are unpredictable in the type of energy and focus they'll bring to treatment sessions. Speech therapists have to be flexible in how they approach each session. They also need to be supportive counselors to parents who bring new concerns and questions to sessions. Having this kind of flexibility can aid patients' long-term progress.
Early intervention for babies, toddlers and children can be instrumental in helping these populations achieve communication success later in life. Speech therapists provide both treatment and counseling to help families cope with hearing loss in a child and use speech therapy to navigate daily challenges.
SLPs and Patients with Hearing Loss Beyond Early Childhood
ASHA reports that beyond early childhood, noise and aging are the primary causes of hearing loss in adults. In fact, in the North American World Health Organization subregion, 9% of adult-onset hearing impairment is likely caused by occupational noise, ASHA states. For example, hearing loss could be caused by prolonged exposure to loud noises on construction sites or at concerts. These kinds of hearing impairments can lead to communication disorders.
Some other causes of hearing loss after early childhood, as noted by ASHA, include:
Ear canal infection
Swimmer's ear
Benign tumors
Genetic disorders
Ototoxicity drugs, such as those used in chemotherapy
Head injury or trauma
Bacterial infections
Vascular deficiencies
According to the Center for Hearing and Communication, speech therapy can help adults with hearing loss improve their relationships, self confidence, and mental health, and establish heightened independence and security. During speech therapy for teen and adult patients with hearing loss, speech therapists may focus on treatment that improves voice production and articulation.
SLPs and Patients with Hearing Loss in Older Adults
Hearing loss is common in older adult populations. According to the National Institute on Deafness and Other Communication Disorders (NIDCD), one in three people 65 to 74 years old have hearing loss. NIDCD also reports that almost half of individuals older than 75 have difficulty hearing. A study published by the National Library of Medicine shows that voice changes nearly always happen after the age of 60. Aging can affect communication in ways including voice pitch, intensity and quality.
Hearing loss in older adults makes it more difficult to communicate with friends, family and doctors. It can impact relationships, confidence and even safety. SLPs help them embrace strategies that alleviate some of these burdens. Speech pathologists can help older adult patients improve their communication through speech improvement, speech and lip reading, and hearing aid instruction interventions.
Speech Language Pathologist Assessment of Patients with Hearing Loss
Speech pathologists need to know how to perform thorough hearing screenings and interpret audiometric data to help SLP patients with hearing impairments. Sometimes, when it's in their scope of practice, SLP roles will include interpreting or performing audiological procedures. However, a speech therapist doesn't diagnose medical conditions or hearing impairments; that's the role of the audiologist.
During an assessment, it's the speech therapist's role to identify risk factors or interpret results to prepare effective speech language treatment. A speech pathologist will need to:
Diagnose communication and swallowing disorders.
Determine the patient's or parents' goals and willingness to use hearing devices.
Analyze the patient's everyday environments—acoustics, classmates, activities, etc.—and how those will affect interventions.
Prepare reports and treatment plans that address patients' needs.
Speech Language Pathologist Treatment of Patients with Hearing Loss
The goal of speech pathology treatment for patients with hearing impairment is to improve speech, communication, listening and language skills. There are a variety of speech therapy techniques speech therapists can use in intervention. Some types of speech therapy treatment, noted by Nationwide Children's Hospital, include:
Listening and spoken language therapy: Also known as "auditory-verbal therapy," to help patients develop listening skills so they can better their speaking skills.
Auditory-oral or auditory-based speech therapy: Teaches lip reading and visual cues to learn language by watching.
Total communication speech therapy: A combination of spoken and sign communication using visual cues, sign language and spoken input.
Speech therapists assess patients' fluency, speech production, language, cognition, voice, resonance and lifestyle to create individual treatment plans. The use of hearing aids or cochlear implants will also impact treatment.
How Speech Pathologists and Audiologists Work Together
Audiologists and speech pathologists have different roles, but they often collaborate for the benefit of the patient. An audiologist focuses on diagnosing hearing impairment and providing access to sound and assistive listening devices. A speech therapist focuses on implementing auditory-cognitive training to improve communication. Together, an audiologist and speech therapist will provide counseling, set expectations, identify communication strategies and be advocates for their clients.
Ways audiologists and speech therapists might collaborate include:
Establish hearing-related goals.
Develop a comprehensive care plan.
Share resources and knowledge.
Manage expectations.
Provide device and accessory assistance.
Provide communication counseling and auditory training.
Track patient progress and make adjustments to therapy or hearing devices.
Speech pathologists and audiologists work together to help SLP patients with hearing impairments improve communication success and hearing-related quality of life. They'll work with patients and their families to understand communication goals, identify challenges, develop action plans and create strategies to put those plans into action. Collaboration between audiologists and speech pathologists is common and instrumental in helping patients improve communication.
Speech Therapists Can Improve the Quality of Life for Patients with Hearing Loss
Auditory capabilities directly impact communication skills. Speech therapists can assess and treat patients with individualized plans that fit their lifestyles and goals. For those interested in helping people regain communication after hearing loss, there should be ample opportunities as the Bureau of Labor Statistics reports a 27% increase in employment of speech-language pathologists from 2018 to 2028. This is much faster than the average growth rate across all occupations, which is 5%.
Information updated June 2020
Sponsored Online Speech Pathology Programs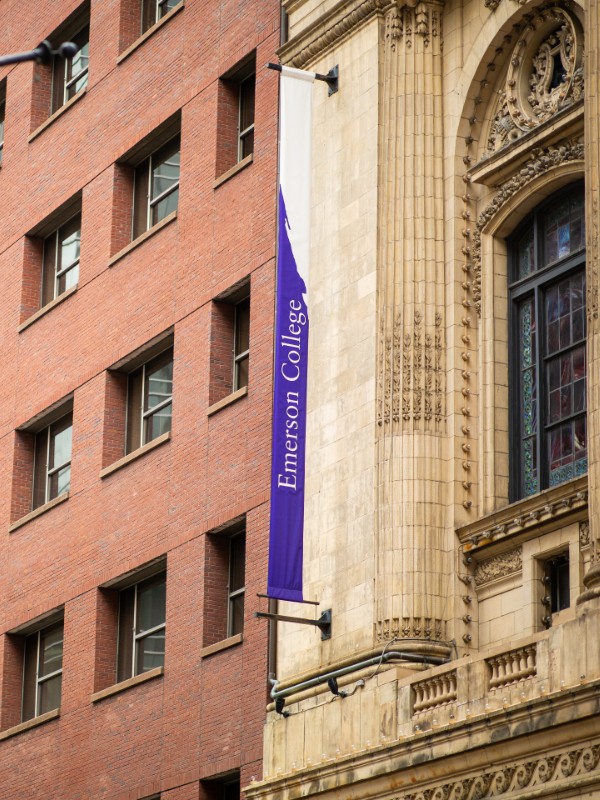 Online MS: Pursue SLP Certification. Study FT/PT
Speech@Emerson enables you to earn an MS online and pursue SLP certification in as few as 20 mos. Learn the same curriculum as the on-campus program. Study FT or PT.
Prepares you to pursue certification as an SLP generalist
In-person clinical placements at faculty-approved partner sites
As few as 20 months to complete
info SPONSORED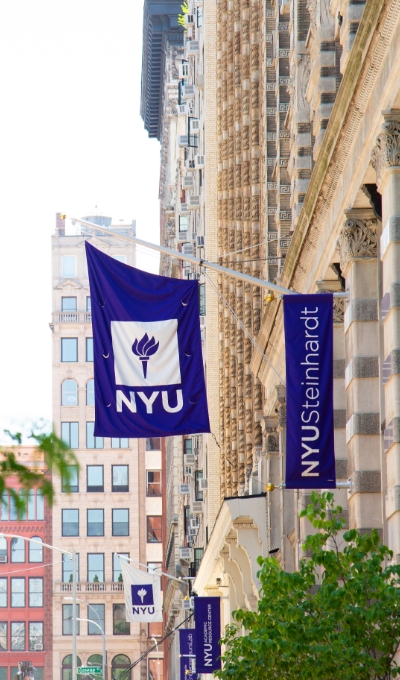 Want to Become an SLP? Earn an MS Online at NYU
NYU Steinhardt's online master of science program in Communicative Sciences and Disorders prepares aspiring speech-language pathologists with a comprehensive professional education.
Prepares students to pursue SLP licensure
Accredited by ASHA's Council on Academic Accreditation
As few as six terms to complete
Full-time and part-time plans of study
info SPONSORED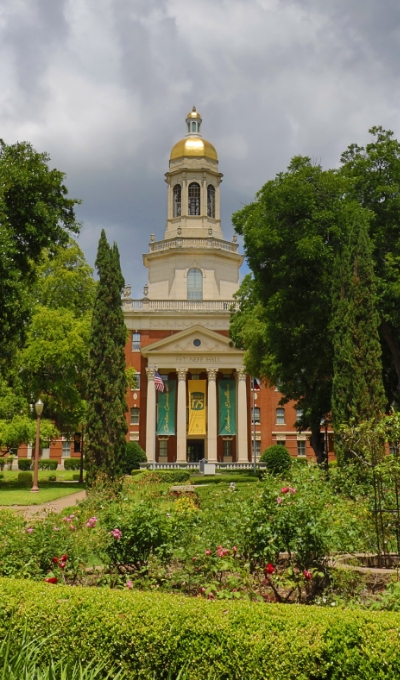 Earn Your CSD Master's Online From Baylor
Baylor's CSD master's program online can be completed full time in 20 months or part time in 25 months. Bachelor's required. No GRE required.
Part-time and full-time options: 20 and 25 months
Industry-leading curriculum in a faith-based environment
Bachelor's Degree Required
info SPONSORED