Interview With Dr. Jackie Hinckley of Nova Southeastern University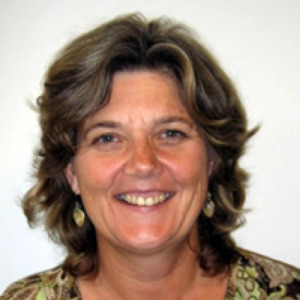 Jackie Hinckley, Ph.D., CCC-SLP is an associate professor of speech-language pathology at Nova Southeastern University She is board certified in Neurogenic Communication Disorders (ANCDS). Dr. Jackie Hinckley has research and clinical interests in neurologic communication disorders, specifically aphasia and cognition. She is Board Certified in Neurogenic Communication Disorders by the Academy of Neurologic Communication Disorders and Sciences (ANCDS) and has served as an Executive and Advisory Board member of the National Aphasia Association.
Her particular areas of interest include aphasia treatment research, qualitative methods and approaches, and implementation science. Currently, she is Co-PI for Project BRIDGE: Building Research Initiatives by Developing Group Effort, funded by the Patient-Centered Outcome Research Institute (PCORI) (2017-2019). She is the author of two books, Narrative-Based Practice in Speech-Language Pathology, and What Is It Like to Have a Communication Impairment? Simulations for Family, Friends, and Caregivers. She has served on the Editorial Board of Topics in Stroke Rehabilitation and Journal of Interactional Research in Communication Disorders. She has published numerous journal articles and book chapters.
She enjoys the opportunities she has to present at national and international conferences and is particularly proud of her former Ph.D. students, who are out changing the world.
Note: You should consult with your doctor or speech pathologist for recommendations on treatment. The views and opinions expressed in this article are those of Dr. Hinckley and do not necessarily reflect the official policy or position of SpeechPathologyMastersPrograms.com
How did you become interested in aphasia?
There are three things that really drove me to specializing in aphasia. First, when I was 18 years old, I lived in Paris with a French family that did not speak English. I spoke very little French. One of my first days there I stood in the hallway, wanting to tell my new family that I would be out for a couple of hours and then return. But I couldn't figure out how to tell them, I just didn't have the words for it. I gestured vaguely between myself and the door and left, not knowing what else to do.
Secondly, I found that when I was an undergraduate I was fascinated by neuroscience and wanted to find a service profession that integrated my interests in foreign language and music.
Thirdly, I ended up doing my Master's degree at the University of Michigan where I lived in the dormitory with the aphasia clients who were attending what was then known as the Residential Aphasia Program. Being with people with aphasia "after hours", helping with and facing their everyday challenges, changed forever the way I thought about my clients and aphasia.
How has our understanding of aphasia and how to treat it improved over the years?
One of the many things I am grateful for is the development of a more person-centered approach to managing aphasia. When I first started in the field, we approached it from a very traditional medical model, but now we understand how individual variation is not only represented in the brain, but also contributes significantly to rehabilitation outcomes.
We also know so much more about which therapies are effective and with whom they should be used. Although there is still a lot left to be done in this area, there's a big difference in what we know compared to 30 years ago. The ASHA Practice Portal is a concrete showcase of how much we've learned about specific therapies.
What are some of the current challenges to treating aphasia?
The big challenges are those that are imposed by system policies and reimbursement mechanisms, such as limits to treatment time and reimbursement schedules. Speech-language pathologists are trained to exercise high levels of judgment, including those required to determine the right treatment schedule and amount. Unfortunately, the systems and policies we are working within often supersede evidence-based and expertise-based decisions. Fortunately, SLPs are moving into working in the field of Implementation Science, which is a field that studies the overarching systems in which evidence-based practices are carried out. Research and advocacy in this area will, I'm sure, make a big difference in the next 30 years.
Are there areas where we have new research that isn't being implemented in practice? Why?
Since the 1990s we have known that the brain changes as a result of experience, even after a stroke or brain injury. And yet many of our colleagues continue to adhere to the unwarranted belief that people with aphasia will not improve after the first several months. This belief seems to stem from the idea that improvement on impairment-focused measures, such as picture naming, is the gold standard in discussing "improvement". However, people with aphasia and their families want to improve in their ability to do things. So, activity- and participation-focused measurements are most relevant, and time and again over the last decades we have seen that people with aphasia and their families continue to improve in their ability to do things over many, many years. We have got to stop telling people that what they are able to do at six months post onset is the way it is going to be forever. All the scientific evidence suggests that is not true for folks who are otherwise healthy and can be active.
Related to that, I think we know a lot about counseling and motivation that is not often being integrated into a complete treatment approach. Effective counseling and management of motivation may be just as important as what treatment activity you select for that day.
What are some of the best ways to treat aphasia?
The best way to treat aphasia is to, first of all, determine what is important to the client at that moment in time. So, in acute care, that might mean being able to call for help or understand the medications that are being given. As time and the recovery process occurs, those client priorities will change and the therapy should change with it. If we use the treatment time that we have available with a client to address, as specifically as possible, the activities that he/she wants to do, we will have really accomplished something. If a client is able to walk out of rehabilitation doing just one activity that is meaningful, that might give that person something to do and something that will support continued improvement after formal treatment ends. For a list of evidence-supported therapies that you can use to address specific client goals, go to the ASHA Practice Portal.
What aspect of your research are you most proud of?
I am very proud of the doctoral and other graduate students that I have had the opportunity to mentor over the years. They are all making great contributions to our field.
In terms of specific research, I am proud of bringing alternative forms of qualitative research, like phenomenology and autoethnography, to the field of speech-language pathology. I am also very proud of conducting a comparative effectiveness research project over the years that captures some of the differences between impairment-focused and activity/participation-focused therapy. Most recently, I am very proud of working on a project that makes the research process person-centered, by helping to create research teams that include people with aphasia and their families with clinicians and researchers. (See more about this project)
What is your advice to those considering a career in speech-language pathology?
When I was an undergraduate, I wanted to find a career that was service-oriented, because I wanted to help people and not push paper or money around all day. I wanted to find something that incorporated some of my interests in the brain, language, and music. The career of speech-language pathology fit all of those wishes, and then brought me so much more. I have been changed because of the inspiration of the people I have worked with and the necessary rawness of the issues we tackle every day. Following the opportunities that I have had in speech-language pathology has taken my life on a course that I would not have anticipated, but most definitely has been the right one for me. It can be a highly rewarding career with many options – even life-changing ones – if you choose.
Sponsored Online Speech Pathology Programs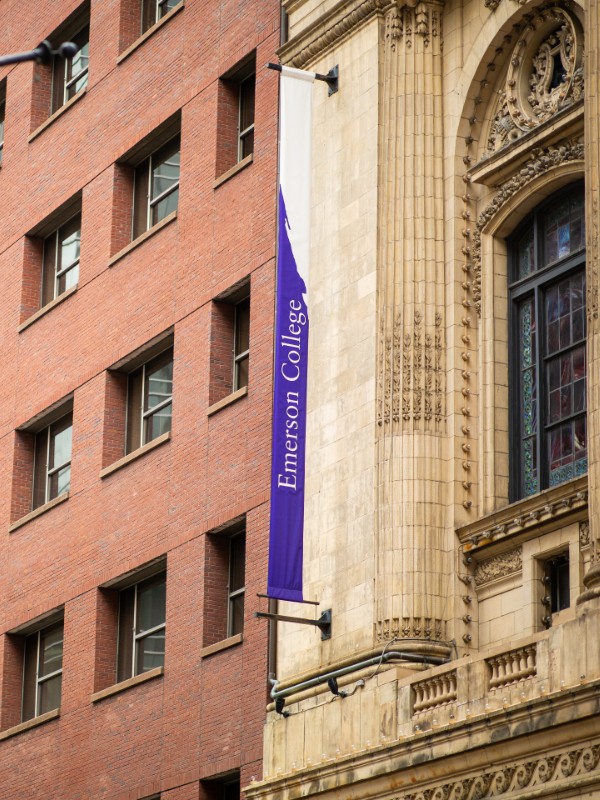 Online MS: Pursue SLP Certification. Study FT/PT
Speech@Emerson enables you to earn an MS online and pursue SLP certification in as few as 20 mos. Learn the same curriculum as the on-campus program. Study FT or PT.
Prepares you to pursue certification as an SLP generalist
In-person clinical placements at faculty-approved partner sites
As few as 20 months to complete
info SPONSORED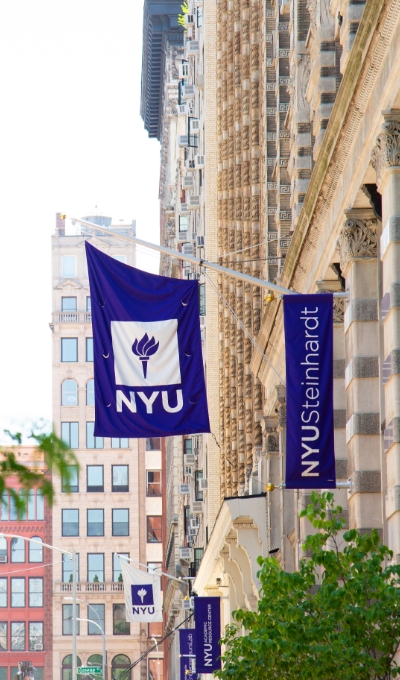 Want to Become an SLP? Earn an MS Online at NYU
NYU Steinhardt's online master of science program in Communicative Sciences and Disorders prepares aspiring speech-language pathologists with a comprehensive professional education.
Prepares students to pursue SLP licensure
Accredited by ASHA's Council on Academic Accreditation
As few as six terms to complete
Full-time and part-time plans of study
info SPONSORED