How to Become a Translator
If you're a multilinguist who enjoys interacting with diverse populations, becoming a translator may seem like an attractive career choice—one of several options to consider. But what does a career as a translator truly entail?
Figuring out the type of training or skills necessary for your desired role may help you determine if working as a translator is what you really want, or if a related profession is a better fit. From educational requirements to voluntary certifications, we share some factors to consider if you're thinking of becoming a translator.
What is a Translator and What Does a Translator Do?
What do translators do? These professionals connect people, ideas, and information—regardless of geographic, cultural, or lingual barriers. As opposed to speech pathologists, who focus on providing therapy to individuals with speech-related issues, translators are responsible for converting written word from one language to another.
It sounds simple enough, but two seemingly similar translator positions may look completely different from one another in practice. In the next section, learn more about a few of the common work environments that translators may find themselves in.
Translator Work Environments
Before you begin your translator career, you may want to identify your preferred work setting. There are a number of potential translator work settings. As a result, two translators who start their careers at a similar time—and place—may find that down the line, their paths diverge.
Translator jobs are varied, potentially offering professionals the flexibility to change paths or hop across industry lines at will. Here are a few common work environments for translators:
International organizations and nonprofits
Government agencies
Schools, colleges, and universities
Hospitals
Courtrooms
Detention centers
Translators can be self-employed and work remotely, too. The options are far and wide, but there may be some limitations. For instance, although translators may work in schools and have a wide range of transferable skills, they typically do not occupy teaching positions or work directly with students.
What is the Difference between a Translator and Interpreter?
The two jobs do share commonalities. Both translators and interpreters "translate" language, so what's the real difference? Understanding the distinction between a translator vs interpreter may help you decide which path is right for you.
As mentioned, translators focus on converting written word, while interpreters convert spoken words. Still, some people confuse the two. Having a visual image might help you to distinguish the two roles. When it comes to interpreters, picture an individual mediating—in real time—a conversation between two parties who are speaking different languages. That person may also serve as a cultural liaison. Translators on the other hand don't have to be present as a conversation takes place. Picture an individual behind a computer screen—in some cases, in their home—working on initial draft translations, maintaining accurate records of translating activities, and developing best practices for translation processes and style.
There are other ways in which a career as an interpreter and a career as a translator differ. Depending on which path you take, education, training, and certification may vary.
Can You Prepare for an Interpreter or Translator Career with a Master's in Speech Pathology?
If you've already spent time looking for information on how to become a speech pathologist or how to become a translator, you may have come across suggested degree programs, like a Bachelor of Speech Pathology or Master of Speech Pathology. While earning any of these two degrees may help set you on the path to becoming a translator, they are by no means a necessity. Everyone's path is different. One aspiring translator may prefer to major in linguistics, while another might opt for a foreign language degree, and another may choose to enroll in a speech language pathology (SLP) program.
Before applying to a translator position, make sure you meet the minimum educational requirements outlined in the job description—and that may often be a bachelor's degree.
Bilingual Speech Pathology Programs
As previously mentioned, advanced degrees aren't required to become a translator—but if you're considering a career as a bilingual speech pathologist, an undergraduate program or a master's degree focused on speech-language pathology could provide you with skills you may not be able to obtain in a related program. There are a variety of SLP master's programs and certificate programs that offer multilingual tracks, study abroad components, and other features to prepare students to enter the field. Each program is different, but here are a few things a prospective student may want to consider when looking for an SLP program, bilingual or not:
American Speech-Language Hearing Association (ASHA) certification: Many programs aim to prepare students for certification. ASHA certification prepares students who are interested in assisting individuals with specific disorders or conditions, like autism, aphasia, and articulation issues.
Immersive learning: Some SLP programs provide students with the opportunity to practice techniques and apply new or existing skills in a hands-on setting, under the supervision of faculty.
Relevant coursework: Students enrolled in a bilingual speech pathology program generally have the option of studying a variety of specialized coursework, like social communication development or neurological bases of communication.
Translator Career Checklist
There are different paths you can take to become a translator. No single pathway is the correct one. However, there are a few common prerequisites and certifications shared among translators. We've highlighted them below:
Education Requirements for Translators
Some individuals may be able to turn their language skills and credentials into a translator career without a relevant degree. However, according to the BLS, a number of hiring managers look for graduates with related bachelor's-level degrees, or, at times, advanced degrees. One common area of study for translators includes single- or dual-language programs, but studying a specific language is not a requirement for translators, nor will it guarantee you a job. As previously stated by the BLS, some translators obtain a bachelor's in speech pathology or master's in speech pathology, before entering the field.
Training Requirements for Translators
You don't need any formal translator training to advance your career as a translator. A bachelor's degree in a language-related field of study may be a starting point for those who wish to build a career in the field. It also can't hurt to have multicultural experience or spend time practicing the languages you know.
Having said that, certain translator jobs may require job-specific training programs or certificates. It's your duty to find out what those job-specific requirements are.
Certification Requirements for Translators
Translators may pursue certification to help them bolster their resumes, but—like training— there is no universal translator certification.
Still, if you're interested in a specific path or job function as a translator, you may want to consider becoming a certified translator as a way to help you beef up your credentials or demonstrate an advanced level of practice to potential clients and employers. For example, the American Translators Association (ATA) certification provides translators with an opportunity to back up their skills on paper. ATA-certified translators are also listed on the association's official Directory of Translators and Interpreters, which employers may use to find freelance translators.
Typical Skills Used by Translators
So, what are the skills translators use? Different roles call for different skill sets. Here are just a few of the skills that translators may use day to day:
Advanced knowledge and fluency in at least two languages
Strong writing skills
Strong reading skills
Computer-Aided Translation (CAT) skills
Relevant cultural knowledge and sensitivity
Interpersonal skills
Solid translational judgement
Neutrality
Confidentiality
Honesty
You don't necessarily need to possess each and every one of these skills to land a role, but concentrating on sharpening a few at a time may help you on the job.
6 Common Steps to Becoming a Translator
If you're still waiting to take your first step, the road ahead may seem long and meandering. Even though every individual's exact path may look slightly different, here are a few common steps that you may reference as you explore how to become a translator and plan out your journey.
Gain fluency in two or more languages
This hopefully comes as no surprise, but to be a translator you will need to be fluent in at least two languages. Some translators are so passionate about language that they go on to learn more than two.

Become an expert in your chosen languages
Professional translation requires in-depth understanding of multiple languages. Conversational fluency generally isn't enough. If you don't have a firm grasp on the syntax, grammar, and vocabulary of your languages, life as a translator may be difficult.

Get hands-on experience or training
Study abroad programs, internships, advanced training, volunteer positions, and degree programs are all ways to improve your speaking, writing, and translating skills.

Obtain certification
As highlighted above, certification may help set you apart from other translators and give you the skills you need for specific role.

Tailor your skillset
In addition to certification, honing your skills to meet the demands of a particular field may prove useful. Once you've decided on a career path, learn the ins and outs of the industry you'll be working in.

Apply!
Once you find an open position that matches your level of expertise and area of focus, you can go ahead and applying.
Is a Career as a Translator Right for You?
A career as a translator has its perks, from working with diverse groups of people to learning about new cultures. But the job isn't for everyone. Before locking in your career choice, you may want to explore options other than a translator job.
If you want to keep your options open, pursuing a degree like speech pathology may help to set you on the path to becoming a translator while allowing you to explore alternative careers for speech pathologists. Only you can decide what's right for you.
Information last updated November 2020
Sponsored Online Speech Pathology Programs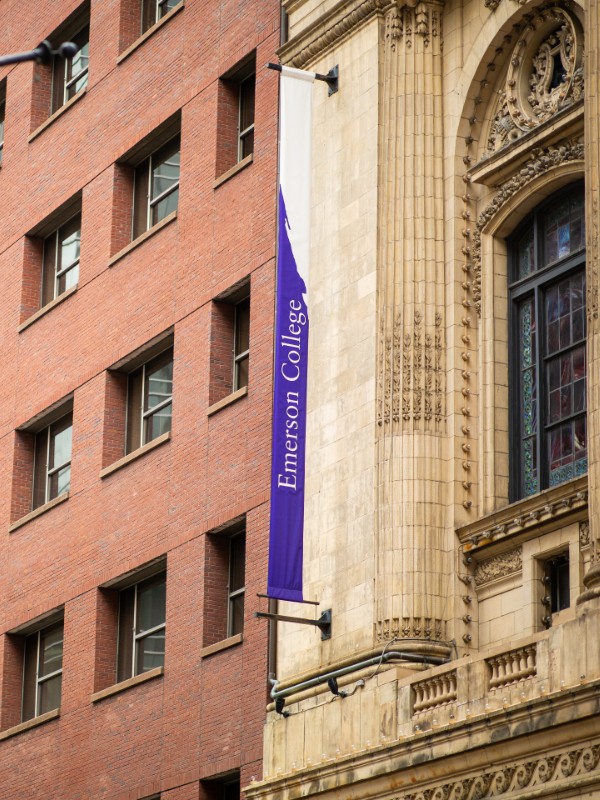 Online MS: Pursue SLP Certification. Study FT/PT
Speech@Emerson enables you to earn an MS online and pursue SLP certification in as few as 20 mos. Learn the same curriculum as the on-campus program. Study FT or PT.
Prepares you to pursue certification as an SLP generalist
In-person clinical placements at faculty-approved partner sites
As few as 20 months to complete
info SPONSORED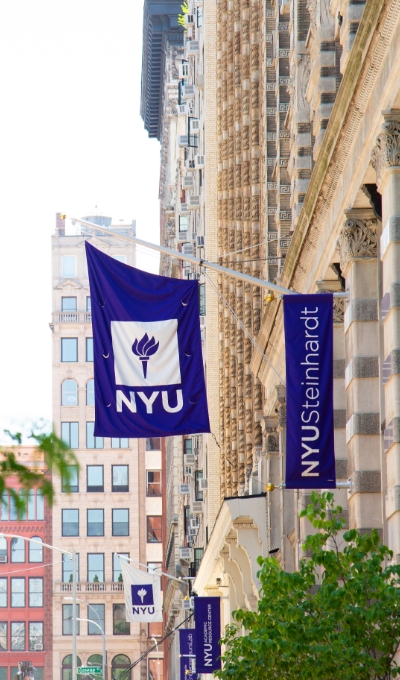 Want to Become an SLP? Earn an MS Online at NYU
NYU Steinhardt's online master of science program in Communicative Sciences and Disorders prepares aspiring speech-language pathologists with a comprehensive professional education.
Prepares students to pursue SLP licensure
Accredited by ASHA's Council on Academic Accreditation
As few as six terms to complete
Full-time and part-time plans of study
info SPONSORED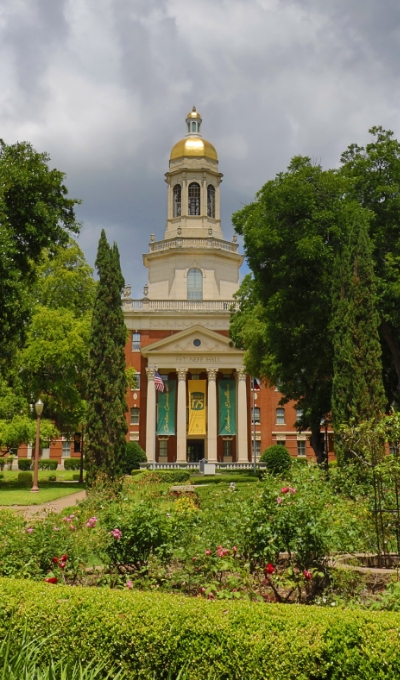 Earn Your CSD Master's Online From Baylor
Baylor's CSD master's program online can be completed full time in 20 months or part time in 25 months. Bachelor's required. No GRE required.
Part-time and full-time options: 20 and 25 months
Industry-leading curriculum in a faith-based environment
Bachelor's Degree Required
info SPONSORED